Egyptian Court Upholds Prison Sentence for Girl Over 'Obscene' TikTok Videos
A court in Egypt has upheld a one-year prison sentence for a TikTok girl whose dancing videos were branded obscene by authorities.
Her sentence came amid an ongoing crackdown on social media content creators in the country.
The Child Juvenile Court in Egypt on Tuesday upheld the sentence for Nancy Ayman, who is known on social media as Mocha Hijazi, on the grounds that her charges pertained to gross indecency, according to local media.
Mina Nagy, her lawyer, had appealed the one-year prison sentence.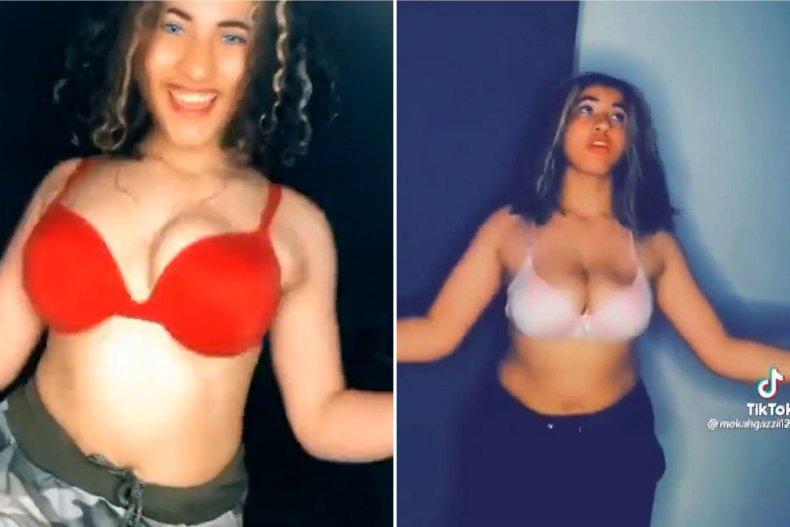 The TikTokker was jailed for a year and her photographer was given three years after Egyptian authorities said images of her dancing provocatively were obscene. It is currently unclear if the photographer has appealed his sentence.
Nancy, 16, was jailed by the Child Appeals Court in Giza, on the west bank of the River Nile, and her photographer, identified only as Moaz M., was jailed for three years and fined 100,000 Egyptian pounds ($5,300).
Nancy published the videos under the name "Mocha Hijazi" and was arrested as part of a crackdown by Egyptian officials on social media and internet content they deem immoral.
Moaz was accused of exploiting the girl by making her shoot and publish video clips in revealing clothing with the aim of making money.
He also faced charges, together with Nancy, of violating the values and principles of society, violating the sanctity of the private life of the community, and managing and using a private website and account on the Internet in order to facilitate illegal activities.
The prosecution said the teenager had been urged by pals to create an account on TikTok and use it to post videos.
In a statement read to the court, she reportedly said at the time: "My name is Nancy Ayman Sobhi Al-Sayed, 16 years old, without work, and residing in the first district in October. My father and mother separated 10 years ago, and then I returned to Algeria and lived with my father for seven years, and after that I returned to Egypt and stayed with my mother for three years."
She said she left her mom about a year ago and went to Sheikh Zayed in Greater Cairo, in Egypt's Giza Province, where she had student friends and stayed with them for a while before meeting and moving in with Moaz.
She said she had jokingly filmed him one day, and he had then offered to take videos of her to post on TikTok and Instagram.
She added: "I agreed to the offer," and "I did it because there are many girls on the Internet who make videos and photos, and they are all famous and I know that they make a lot of money..."
Local media did not state whether or not this statement was coerced or given freely.
Egypt has a patchy human rights record and has been criticized for a series of high-profile trials against social media content creators.
Numerous human rights organizations have called on the Egyptian authorities to put an end to persecuting people on social media and content creators, often from the younger generation.
This story was provided to Newsweek by Zenger News.