Egypt Launches English-Language Blog in Response to 'Inaccurate' Press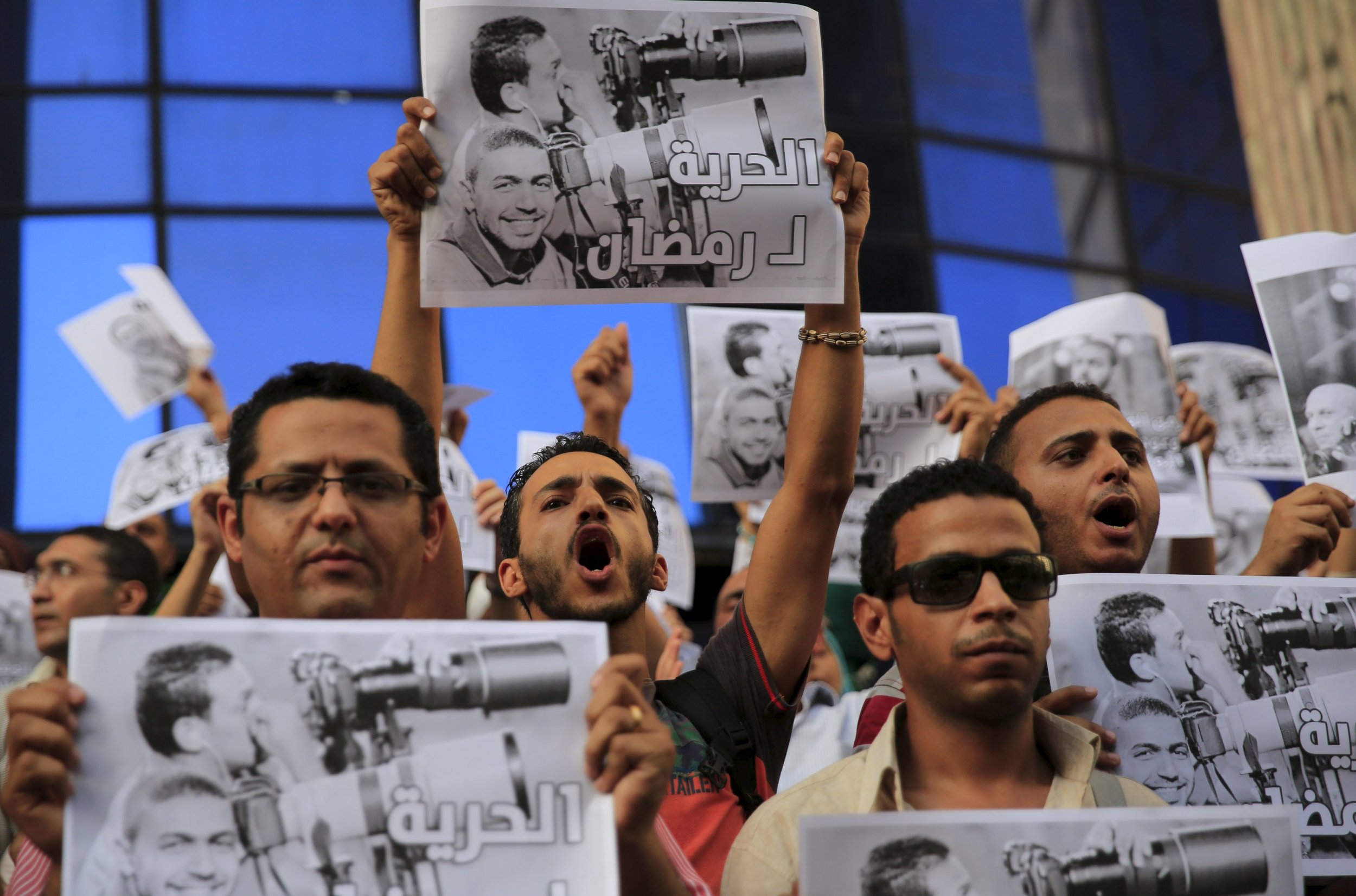 The Egyptian foreign ministry has launched an English-language blog that aims to counteract "inaccurate" reporting on the country by the foreign press.
Launched earlier this week, Egypt MFA Blog: Egypt Connects "provides a tool to supplement formal channels of information and to circumvent the labyrinthine editorial policies of the mainstream international media," Egyptian Foreign Minister Sameh Shoukry wrote in a welcome note on the blog, which is run using the blogging site WordPress.
"The aim is to provide a more objective narrative of events in Egypt for those who seek more than just the partial truth," he said. It's also intended for people interested in learning more about Egyptian foreign policy.
The ministry itself was more critical of international media, with spokesman Ahmed Abou Zeid saying in a statement in Arabic on its website that the blog is necessary "especially in light of the increasing media distortion" by some Western outlets in articles regarding the political, economic and security situation in Egypt. Last month, the foreign ministry issued guidelines for journalists covering terrorist attacks in Egypt, suggesting non-religious terminology to use when describing terrorist groups. It also criticized reports on a terrorist attack in Sinai and disputed the death toll figures reported by some media: The ministry said 17 soldiers and 200 militants were killed, while local and international media reported between 50 and 70 military deaths.
Egypt is known for frequent media crackdowns. In 2013, three journalists from Al Jazeera were jailed, accused of "conspiring with the Muslim Brotherhood." One, Peter Greste, was released from prison in February while the other two, Mohamed Fahmy and Baher Mohamed, were released on bail pending retrial less than two weeks later. A verdict in the case is expected to be delivered on Saturday, Al Jazeera reports.
Earlier this week, Egypt prevented three newspapers from going to print or into circulation because they allegedly contained information considered critical of Egyptian President Abdel Fattah el-Sisi, according to New York-based journalism advocacy group Committee to Protect Journalists. Egypt has one of the worst rankings for press freedom in the Reporters Without Borders 2015 Press Freedom Index, placing 158 out of 180 countries.
Egypt is currently holding 18 journalists in jail, the highest number in the country since the Committee to Protect Journalists began keeping record.