Egyptian Government Now Copying Trump By Bashing 'Deplorable' CNN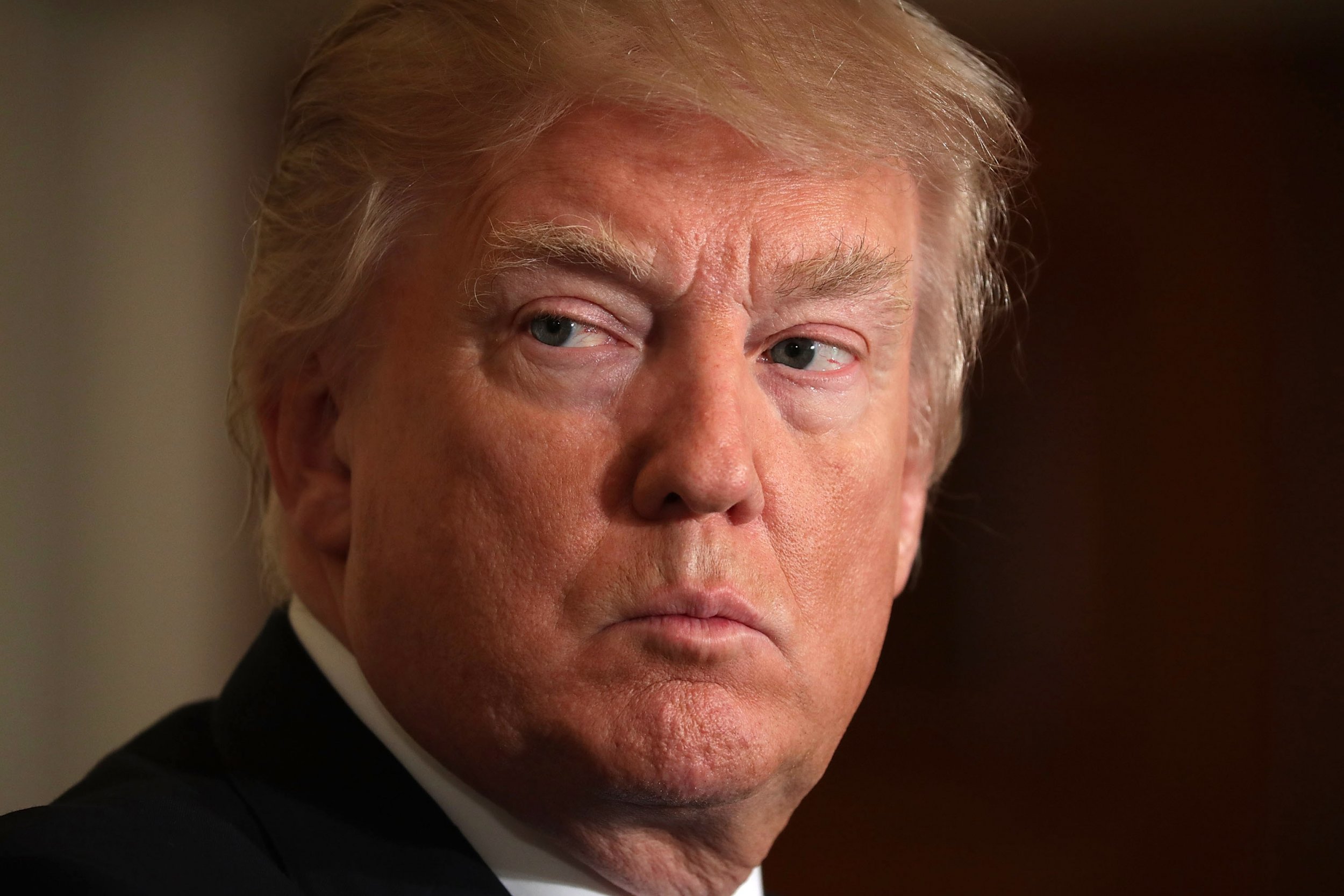 Make America Prate Again?
World leaders are following in President Donald Trump's linguistic footsteps, trotting out the American president's favorite word to knock the news media, North Korea or even ... President Donald Trump.
The latest example came on Sunday when Ahmed Abu Zeid, the spokesman for Egypt's foreign affairs ministry, called CNN "deplorable" for its follow-up coverage of the mosque attack in Sinai on Friday, when 305 people were killed and 128 wounded by militants.
"As usual, deplorable @CNN coverage of Sinai tragedy today. Anchor more interested in reporters access to Sinai than in those who lost their lives!!!" Zeid tweeted.
The tweet came after Trump had sent out his own Twitter attack on CNN International, calling the media outlet a "major source of (Fake) news" who represents the U.S. "to the WORLD very poorly.
"The outside world does not see the truth from them!" he added.
Zeid's use of "deplorable" references one of the president's most notable expressions. Trump and his supporters claimed the term after Secretary of State Hillary Clinton put some of the president's supporters in a so-called "basket of deplorables."
World leaders like Zeid have taken to embracing the president's language. During U.N. meetings in September, South Korean President Moon Jae-in called North Korea's threats against the U.S. deplorable.
Trump responded to the comment by saying: "I am very happy that you used the word 'deplorable.' I was very interested in that word."
Trump later said that he did not encourage the leader to use that word.
"I promise I did not tell him to use that word," Trump said. "That's been a very lucky word for me and many millions of people."
But use of the word isn't limited to people trying to curry favor with the leader of the free world. After Hurricane Maria, New York City Council Speaker Melissa Mark-Viverito called Trump's reaction to the storm "deplorable."
But the Egyptian foreign ministry spokesman didn't merely use the president's favorite word, but also went after his favorite target: CNN. Trump has often called the outlet fake news. And in July, the president tweeted a video of him wrestling a man with the CNN logo over his face.
CNN fired back at the president's recent tweet, telling the president that they are just doing their job.
"It's not CNN's job to represent the U.S to the world," the outlet tweeted. "That's yours. Our job is to report the news. #FactsFirst," tweeted the news outlet's communications team.