Egyptian Singer Arrested for Eating a Banana in Music Video on 'Debauchery' Charges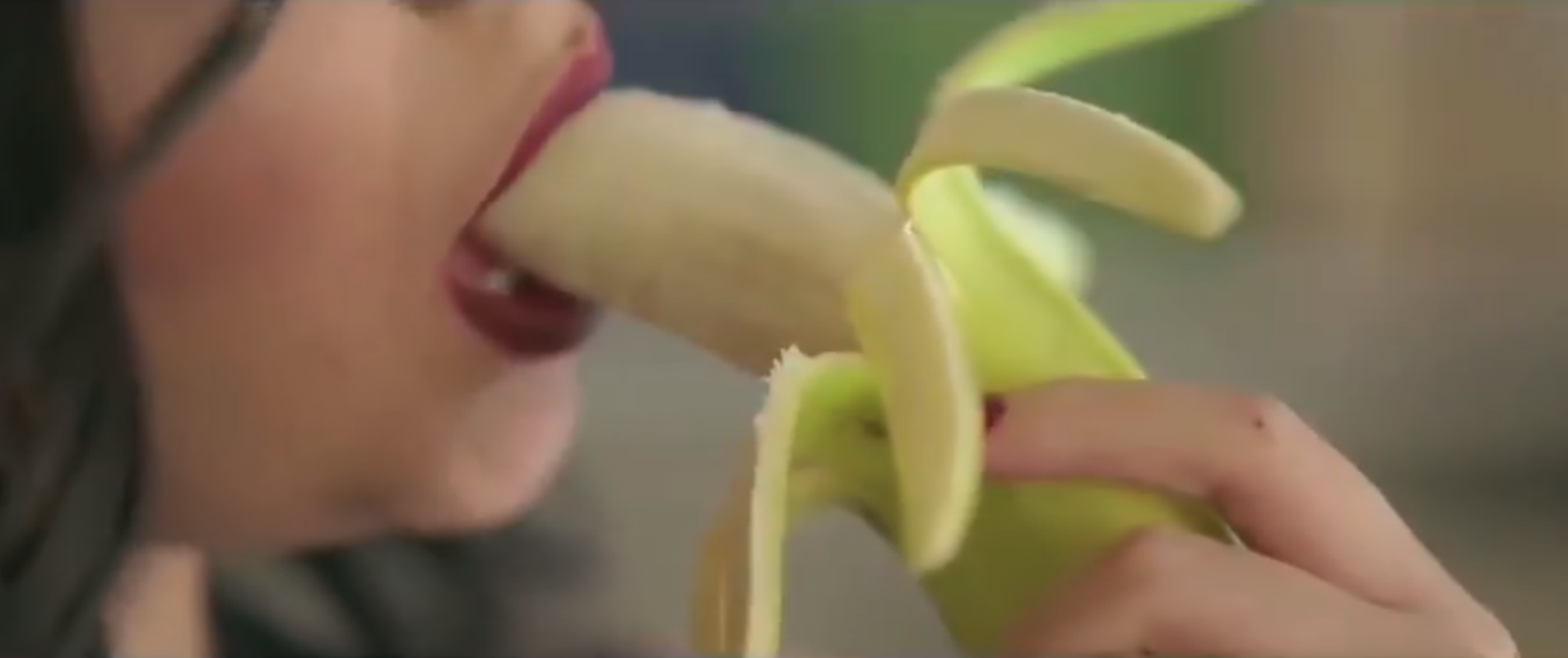 Authorities in Egypt have detained a pop star on charges of debauchery after she appeared in a music video suggestively eating a banana and other fruit.
Shyma, whose real name is Shaimaa Ahmed, was detained Saturday over the video for her song "I Have Issues." In the footage she appears before a classroom of grown men dancing provocatively. The two-minute-long video has been lambasted in the conservative Egyptian press as profane.
Related: Ancient Egyptian mummy buried wearing golden sky god mask discovered in long-lost sarcophagus
Particular sections in which the 25-year-old singer dances in lingerie, pours milk over a banana and points to lessons on a blackboard that has "Class #69" written on it were described as "symbols of vice" by the newspaper Youm Sabaa. The singer herself was giving a "lesson in depravity" to the youth, the paper said.
Egyptian television chat shows discussing the media furor around Ahmed have either refused to play the video on moral grounds or shown only short sequences of footage with the singer's body blurred out.
In response to the backlash, Shyma has apologized, saying she never meant to cause offense. "I didn't imagine all this would happen and that I would be subjected to such a strong attack from everyone," Ahmed wrote in a statement on her now-deleted Facebook page, according to the BBC.
Two days after her arrest, Egypt's public prosecutor's office Monday ordered that Shyma's detention be extended for a week. Arrest warrants have also been issued to directors of the video.
Egypt, the Arab world and North Africa's film and music powerhouse, has an uneasy relationship with its actors and singers. Last year, Egyptian courts sentenced three female singers to six months in prison each, convicting them of inciting debauchery. Another singer is currently also facing trial for spreading provocative publicity after she suggested drinking straight from the river Nile could make people ill.
The debauchery laws in Egypt have a wide scope and have been used to arrest individuals suspected of homosexuality. In September, security forces arrested 11 people in Cairo for raising rainbow flags at a concert.
Human rights groups have called on all prisoners held in Egypt under the debauchery laws to be released. "Whether they were waving a rainbow flag, chatting on a dating app, or minding their own business in the streets, all these debauchery arrest victims should be immediately released," Sarah Leah Whitson Middle East and North Africa director at Human Rights Watch said in a statement.
"The Egyptian government, by rounding people up based on their presumed sexual orientation, is showing flagrant disregard for their rights," she added.