Egypt's Drinkers Stock Up on Alcohol as Ramadan Ban Begins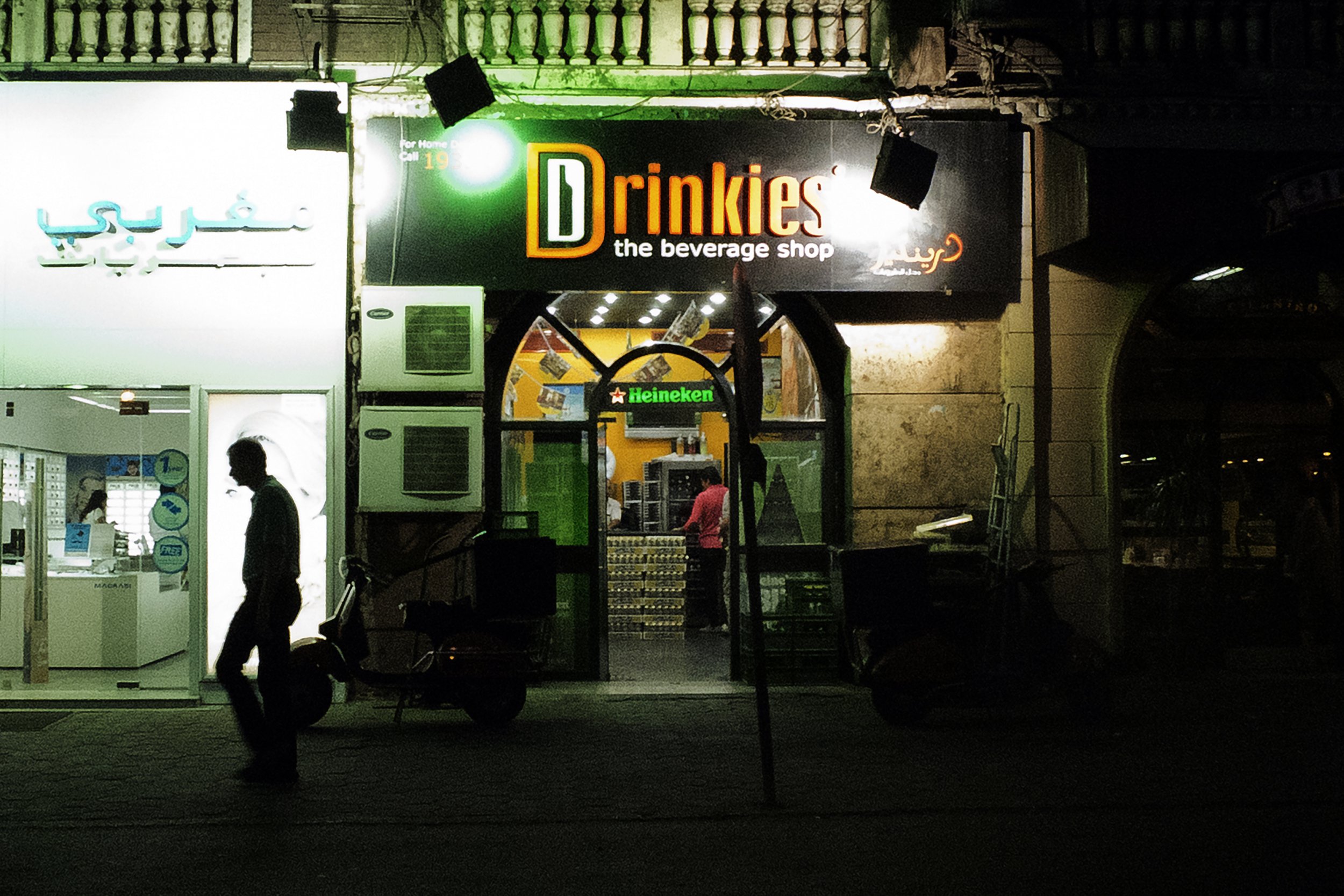 The frantic last days before the start of Ramadan are a lucrative time for Egypt's alcohol industry.
The Egyptian appetite for beer and wine—or perhaps something stronger—in the run-up to the holiest month in the Islamic calendar might come as a surprise to a first-time visitor to Egypt, given that the country is 90 percent Muslim, and alcohol is forbidden in Islam.
But to the Egyptian connoisseur of a good, stiff drink, the yearly uptick in sales is a well-known phenomenon.
"You know it is a dry month, and you know what's coming up; you make your plan," one Cairo nightclub manager tells Newsweek.
Related: Egypt uncovers remains of pharaoh's daughter in 3,700-year-old tomb
In Egypt, the Middle East's most populous nation, serving alcohol to Egyptians of any faith during Ramadan is illegal.
The vast majority of bars and clubs close over the course of the month as Egyptians, who may drink during the rest of the year, decide to observe the Koran's strict prohibition of alcohol. For those who don't want to forego the booze for 30 days, stockpiling is the most common option.
"People will make sure they have their stock," says the nightclub manager, who requested anonymity because of the stigma associated with drinking in Ramadan.
Across Cairo before Ramadan, locals flit in and out of the capital's ubiquitous Drinkies stores—licensed alcohol emporiums that distribute alcohol for Heineken-owned Al-Ahram beverages, by far Egypt's largest brewing company.
Drinkers will load crates of the country's most popular Stella beer onto hand trucks from the storefronts. Outside apartments, Drinkies deliverymen, usually drawn from Egypt's Coptic Christian minority and therefore under no religious obligation not to drink, hand over black plastic bags packed full with bottles of Give Me Another Shot vodka.
After Drinkies closes for Ramadan, however, there are still locations that will serve Egyptians during the holy month, rather than turning down their regulars and letting only expats in.
"I know a couple of places are open during Ramadan and serving alcohol and serving regular customers even if they are Egyptians," the manager says. "At the end of the day, people will have their pubs, and they know their ways around it. They can go and consume alcohol," he says.
For those who miss the pre-Ramadan rush to stock their fridges or desire a bottle of imported alcohol, clandestine dealers who have their ways of getting hold of more exotic produce can be called upon. "If you want to find your way around it, you can find a dealer who gets it directly from the duty free," the night club manager says.
He adds that, as year-round, certain stores perhaps selling furniture or some other innocuous everyday items will also have a sideline in illicit imported booze. "The dealer has his way to get an imported bottle and pays the duty-free price, and he puts his margin on it," he says. "It is handful of places.... They even deliver, but you have to know them," he adds.
Away from Ramadan, drinking culture in Egypt is changing. Since 2014, the tax on beer has increased by 200 percent and on local and imported wines 150 percent.
With the spending power of the Egyptian pound also greatly reduced after it was floated on the currency exchange in November 2016, cheaper, local drinks are also becoming more widely consumed over their more expensive, more prestigious imported rivals.
At the same time, a young, monied upper class is breaking with tradition and wants to drink in bars. While their parents might have visited cabarets and balls where alcohol was served, they go to the clubs.
"The younger people they want to be more into the drinking scene. They travel abroad, they see what is happening on Facebook, and the internet revolution has changed a lot of people's thinking about alcohol and the consumption of drinks," the bar manager says.
"We are becoming more European, not across the whole country, but more on the higher end of the society," he adds.