Egyptians 'Wish They Were' Aboard Hijacked Plane to Cyprus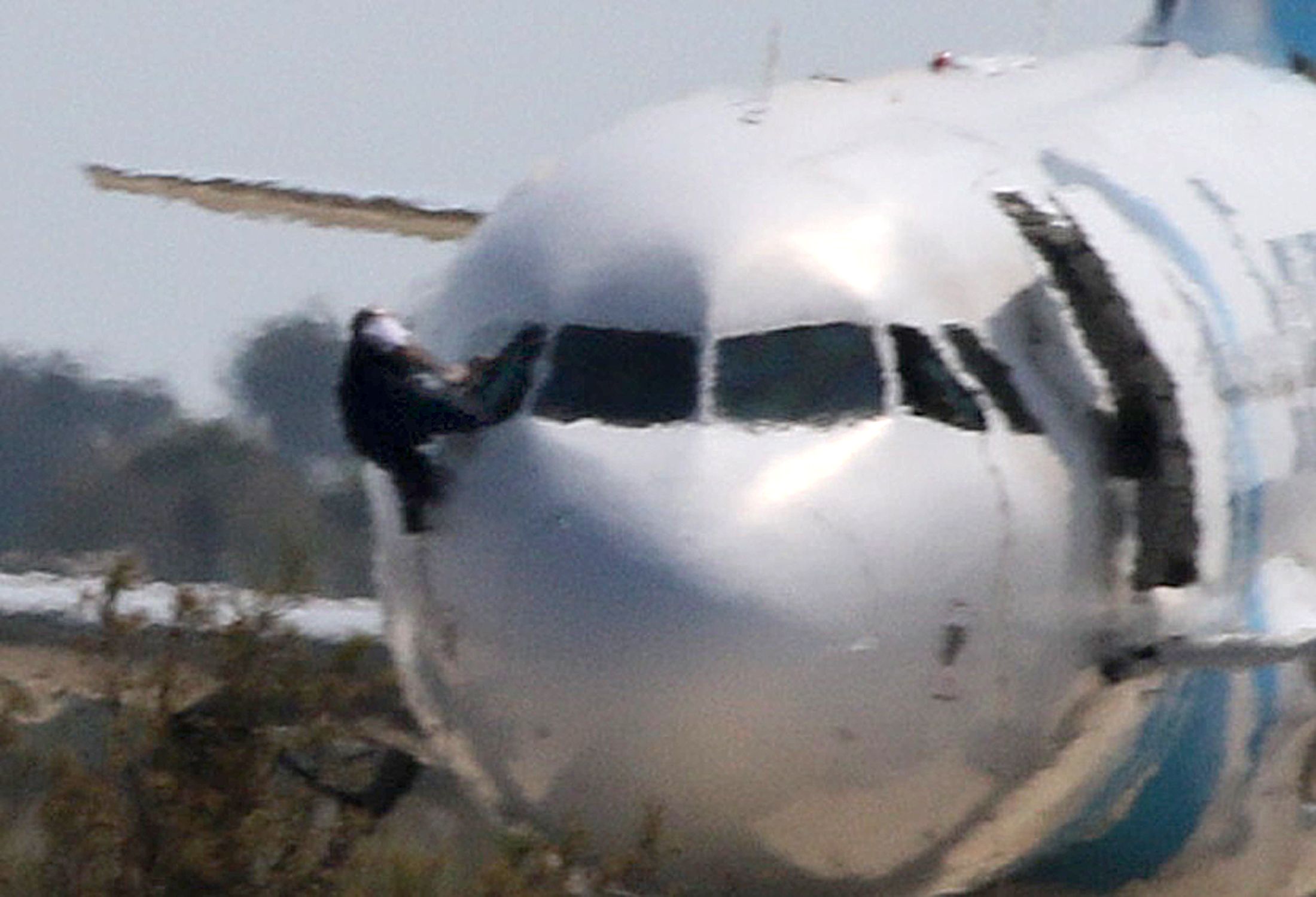 While most people would dread being on a hijacked plane with a man threatening to blow himself up, Tuesday's EgyptAir incident has the country jealous of the passengers on board.
A man claiming to possess explosives forced a domestic flight from Alexandria to Cairo to stray from its planned route and land in Cyprus instead. After a few hours, however, all the passengers were released unharmed and authorities discovered that the man's claims of a bomb were false and his motives were reportedly romantic, not jihadist.
As the incident unfolded on Tuesday morning, the Arabic hashtag "I wish I was them," referring to the passengers and crew, jumped to a top trend in Egypt, according to Al Jazeera.
Strict travel regulations imposed on Egyptian passport holders mean it is difficult for citizens to obtain visas to travel to the EU, one reason the Egyptian passport was ranked 88 out of 104 on a list of the most powerful passports in the world by Henley & Partners Visa Restrictions Index earlier this year.
According to Al Jazeera, many Egyptians took to Twitter to express their envy of those who had managed to land in the EU-member state Cyprus, albeit under frightening circumstances.
One popular meme that spread quickly was a fake travel ad promoting the chance for potential travelers to have their own flights hijacked.
"Book a flight to Hurghada on April 7th and you could be hijacked and find yourself in Cyprus instead for only 180 Egyptian pounds," one popular tweet said. "Who knows, the dice could roll and you could be in France or Italy."
"This plane hijacking incident can't take any more jokes. Imagine the fear of these passengers when they found out that there's another plane that's going to take them back to Egypt," an Egyptian Facebook user wrote.
Others imagined the reaction in the plane when passengers found out they were being hijacked:
The man responsible for the hijacking, identified as Egyptian Seif Eldin Mustafa, surrendered shortly after the flight landed in Cyprus. He has not been charged yet, but authorities have said the incident was not related to terrorism.