Egypt's Government Resigns, but What's the End Game?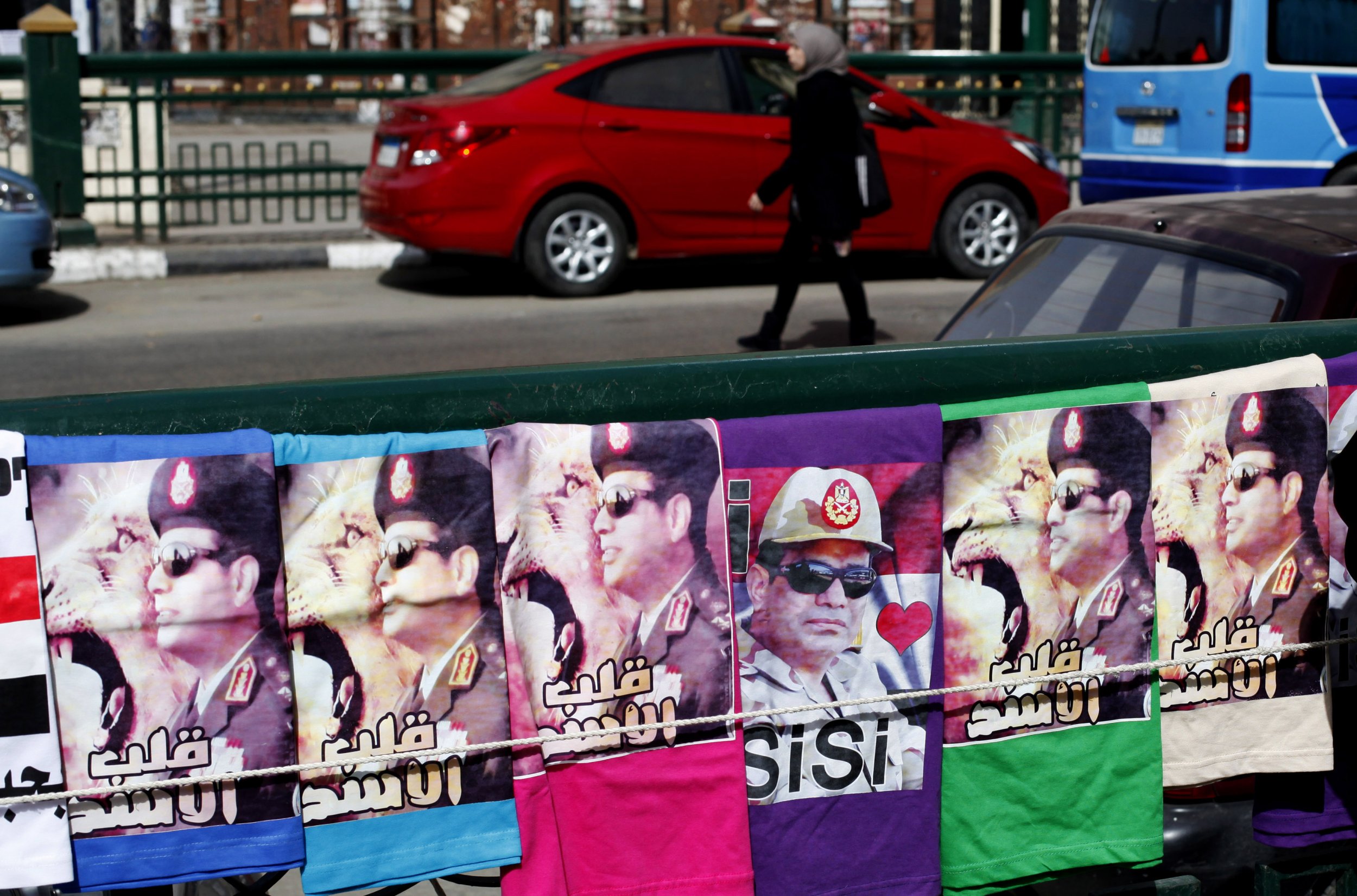 In less than three years Egypt has undergone three constitutions, six rounds of voting, four presidents, and at least six cabinets.
A new chapter has begun in Egypt's wending political process with the surprise resignation of the cabinet that had been tasked with managing the country since the military coup in July.
But what this sudden turn of events means for the country – and for Field Marshall Abdel Fattah al-Sisi, head of the military and the likely next president – remains opaque.
Prime Minister Hazem el-Beblawi announced in a televised statement early Monday his government had resigned. A cabinet reshuffle had been expected for weeks, but the dismissal of all 34 ministers in his government came as a shock.
It may have even surprised some of its members. An Egyptian newspaper reported that the information minister learned of her resignation from TV. The foreign minister is currently on a state visit to the Congo. And The Guardian's Cairo correspondent tweeted that a minister said he had "no forewarning about the mass cabinet resignation."
Many speculated the resignation was a way to gracefully remove Sisi, the defense minister, from his post. Egypt's new military-backed constitution, that was approved by 98 percent of Egyptians in a referendum last month, states that a sitting minister cannot run for president.
Sisi has not officially announced his candidacy, instead tempting an adoring public with vague promises. Reuters quoted an unnamed Egyptian official saying the cabinet resigned because "Sisi did not want to appear to be acting alone."
But questions around the timing and execution of the mass resignation remain. Bebalwi's government had reasons of its own to vacate the cabinet and allow a new crop of technocrats to try their hand at managing an unruly Egypt.
"The performance of Beblawi was not able to continue until October," Hisham Kassem, a Cairo publisher and analyst, told Newsweek. "The country needs a manager and Beblawi's not getting things done. This may have even come at the wrong time for Sisi," Kassem said, citing the fact that without laws governing the coming presidential election, Sisi could be left in limbo.
The government installed after the coup never had an easy time. The government' agenda has largely been dominated by its war against the Muslim Brotherhood whose protests continue, despite widespread and sweeping crackdowns. Since Morsi's ouster, attacks by Islamist militants have spiked, with bombings a near-weekly occurrence and an open insurgency in the Sinai Peninsula.
Firing the cabinet may be a cumbersome way to replace Minister of Interior Mohamed Ibrahim. Removing Ibrahim alone would be "effectively an admission that security isn't being taken care of and the Ministry of Interior isn't able to fulfill its basic functions," said Shadi Hamid, a fellow at the Saban Center for Middle East Policy at the Brookings Institution.
"The last thing this regime wants to do is admit they haven't been doing a good job on security because the entire premise of this regime is that it will bring security and stability where previous governments couldn't."
The other form of stability needed from Egypt's government is economic. And there, too, the cabinet has failed in the months since the coup. Labor unrest is widespread. Tourism, a major sector for employment and a crucial source of foreign currency, has nearly collapsed after three years of political tumult. The annual inflation rate stands are over 6 percent.
The 2011 uprising and the protests last summer that ushered in the military coup were largely driven by economic demands. Beblawi, an economist, was able to do little to revive the decrepit economy. And his successor isn't likely to, either, economists say. Without political stability, tourism or foreign investment are unlikely to return.
Early reports in the Egyptian press suggest Ibrahim Mahlab, the recently departed minister of housing, will take on the premiership. Mahlab is a former head of Egypt's largest contractor and a "competent manager," says Kassem.
Mahlab was a member of former President Hosni Mubarak's political party and was even appointed to the parliament's upper house by Mubarak just months before the revolution, which is likely to anger the increasingly marginalized defenders of the 2011 revolution.
A competent manager may be exactly what many Egyptians are hoping for. But, according to Hamid, the idea of "neutral technocrats" is just a convenient fiction. "Technocrats are very much political in the sense that they are accepting a political status quo," Hamid says.
Whether or not a new prime minister can revive the economy and put an end to Islamic militancy remains to be seen. If Sisi steps into the presidency, as many predict, he will also change the landscape. The only status quo in Egypt these days seems to be tumult.