How Will Muslims be Celebrating Eid Under Lockdown?
Over a billion Muslims worldwide will soon be marking the end of the holy month of Ramadan, where worshippers fast from sunrise to sunset and express gratitude, seek forgiveness and help the needy, with Eid celebrations.
Eid-al-Fitr, also called the "Festival of Breaking the Fast", is a religious festival that Muslims celebrate at the end of the month of fasting.
Usually, Muslims attend congregational prayers and visit friends and family and exchange gifts, but with lockdown restrictions still in place across many countries, preventing the gathering of crowds or allowing friends and relatives from visiting one another, this Eid will be very different.
Muslims in the U.K., for example, are having to adjust plans for Eid celebrations this month, as much of the country's social distancing rules remain in place since being imposed by Prime Minister Boris Johnson on March 23 to combat the spread of the disease which has claimed over 40,000 lives in the country.
So how will some of those in the U.K. be celebrating Eid differently?
Politician and comedian Shaista Aziz says that this year's Eid will be "very quiet" as some of the usual activities like going to the mosque or being able to see nephews and nieces, as well as extended family, won't be possible.
Shaista told Newsweek: "Like many people, I've been personally impacted by COVID-19, losing people I know and love to this disease.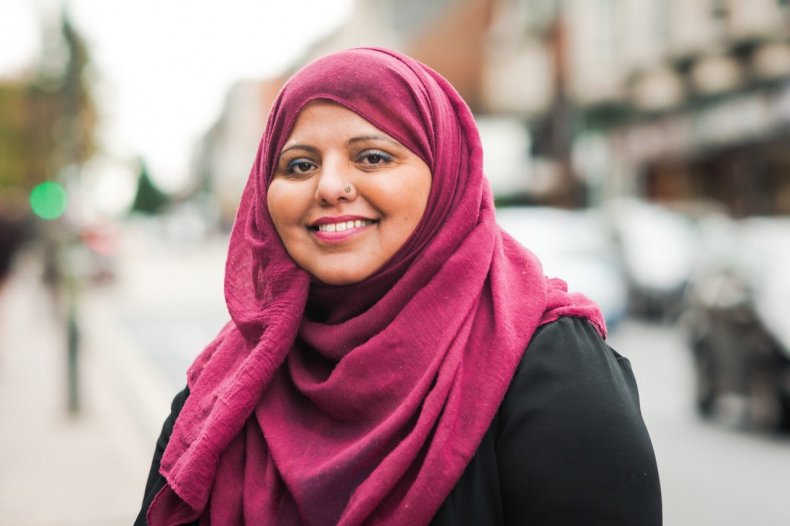 "It's been a devastating time. I have members of my family including my mum who's in the high-risk category and so we have been following a very strict lockdown and taking all the precautions necessary.
"This year Eid day will be very quiet. We won't be reading Eid prayers at the mosque. We won't be cooking and joining in an Eid lunch for family and friends.
"I will especially miss seeing my nieces and nephews and my cousin's children. It's always a joy to see them dressed in their beautiful Eid clothes and join them in applying henna (a dye used for body art) on their hands."
Instead Shaista says she and her family will be cooking a "much more simply Eid meal" and spending time connecting with friends and family over the phone.
"It will be a day of celebration in a much more low-key way and a time to process and reflect on the magnitude of what our communities, in particular, are enduring", she said.
Meanwhile, Saima Amin has used the lockdown as an opportunity to make Eid cards and send them to friends and family as she won't be able to see them in person.
She said: "Being in lockdown has meant so many emotions have been whizzing around in households regardless.
"I believe Eid will always bring some brightness into homes because it is there for us to celebrate the efforts we have put through in the month of Ramadan.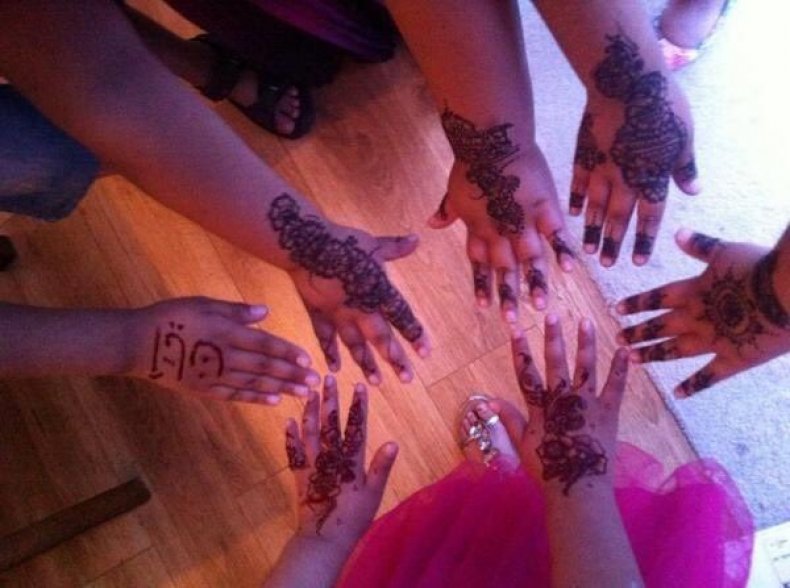 "And what matters is being surrounded by your close loved ones with great food, sharing special moments and praying together. Being in lockdown does not mean we can't enjoy the things we love – my one thing being food!"
Usually, on Eid, school worker Saima would be visiting the cemetery with her family to pay her respects to her late father. She says this Eid she'll be praying at home instead and connecting with relatives abroad via video calls.
Saima said: "I like making cards and sending them to friends and family and I have had a chance to make more this lockdown too.
"I feel this makes it more personal when wishing Eid, without having to visit friends and family in person. I would also be putting up a stall to do henna on the day leading up to Eid, but for the safety of others I have decided against it.
"Stay safe and wishing you all a blessed Eid!"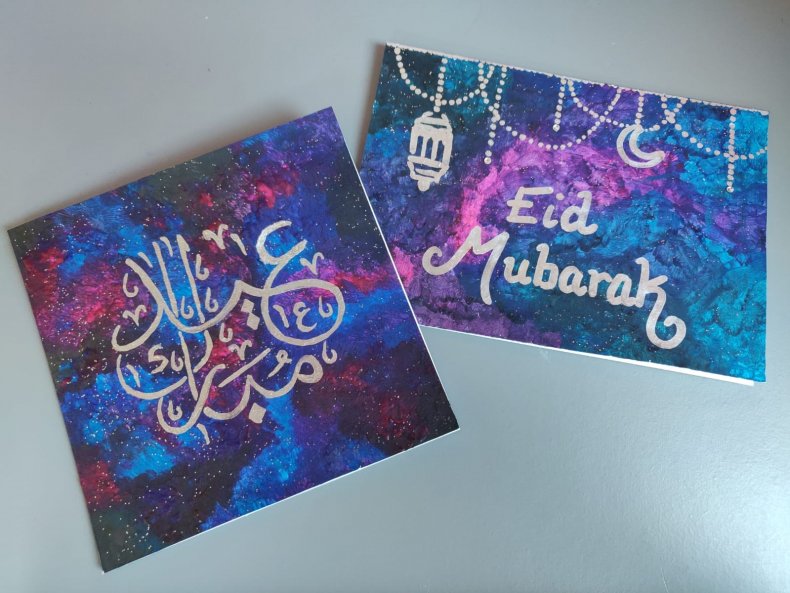 Amin Habib, a junior doctor, says Eid under lockdown will be "very strange" given how Islam is "such a communal religion, with a strong emphasis on community spirit and being together in almost all acts of worship."
Even before Eid, he has struggled with the restrictions of COVID-19.
He said: "This Ramadan hasn't been the best experience, not being able to go to the mosque for evening prayers or being able to break my fast in the mosque – it has taken away a lot from this special month.
"As well as being a new incoming junior doctor and being asked to work in hospital earlier than expected, this is my first Ramadan whilst working a full-time job.
"Despite all the online lectures and the wealth of classes and services being offered online to compensate, there'll never be anything like lining up in a packed mosque; or someone making sure you're fed even before they've eaten; or the very long breaks in between prayers for mosque fundraising."
Eid day for Amin usually means prayers in the morning, before visiting relatives, going to the local mosque's annual Eid barbeque and visiting a restaurant with friends.
"Last Eid I even took an evening flight to Portugal and ended by the end of Eid Al-Fitr 2019 in Porto – safe to say that cannot be replicated virtually", said Amin.
This year, although he won't be going out, he'll still be interacting with friends and family virtually.
He said: "It will probably consist of eating with my family in the morning and doing our own Eid prayer at home. Speak to other friends and family and pass Eid greetings over the phone, bit of FIFA pro clubs with the lads on PS4, and a scheduled Zoom meet up with another group of mates. Maybe even a cheeky jog?"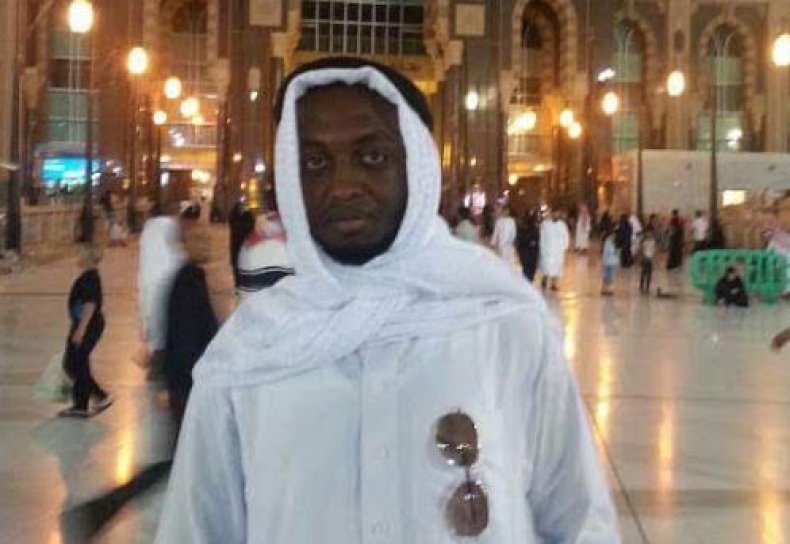 For solicitor Safeer Rathor, this Eid will be particularly challenging under lockdown. Having lost his father last year and his mother in 2015, it will be the first time he will be without his parents for Eid.
Safeer is determined nonetheless to celebrate with his family using a Zoom meeting.
He said: "It will be a very difficult day I will have to make the most of technology and may even set up a zoom conference and try and get all my family involved. Eid is about dressing up, eating loads of wonderful food with your loved ones around you.
"Unfortunately, that won't be the case this year, we must stay safe and protect the people around us and ourselves."
"The lockdown has put restrictions on places of worship which will mean the first time in my life will not be praying Eid prayer in congregation at the mosque and not meeting all my family and friends which will be very upsetting as you get the whole community together."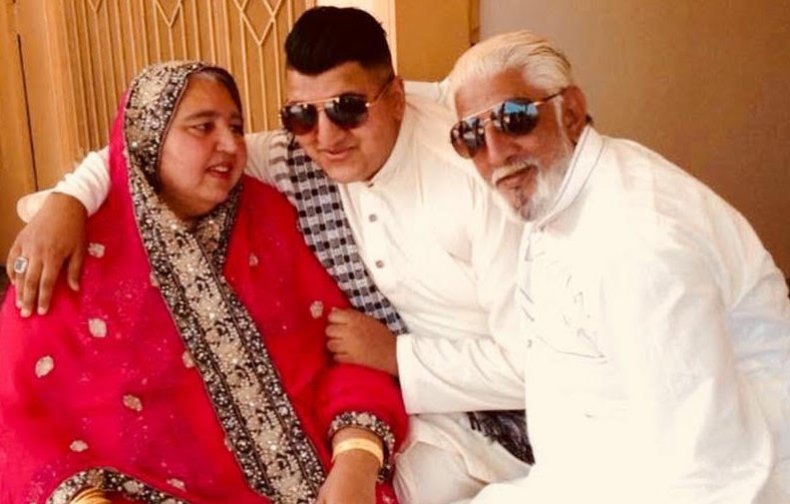 Safeer urged people to follow the government's social distancing guidelines, "no matter what the situation."
The Muslim Council of Britain Secretary General, Harun Khan said: "Muslims have shown great resolve throughout Ramadan and this pandemic, adapting to a different way of life and making the best out of the month by attending virtual iftars with friends and family, and live streaming religious services to their homes.
"Whilst Eid away from the mosques and from our loved ones is unprecedented and will be a source of great sadness in communities across the country, Muslim communities will adapt and find the best way to still celebrate this holy day whilst aligning to the latest guidance.
"Some will pray Eid prayers in families within their households, and virtual gatherings can be arranged to still connect with loved ones.
"As ever, everyone's number one priority must be to help save lives and celebrating Eid at home is the best way to do this. We use this holy day to pray for the safety of our communities and our key workers and a swift an end to this pandemic."