Eid Mubarak Wishes, Greeting and Quotes to Say on Eid al-Adha
Millions of Muslims across the U.S. and some 1.8 billion around the world will begin celebrating Eid al-Adha on Tuesday and Wednesday, commemorating the Prophet Abraham's dedication to Allah (or God).
Dr. Ebrahim Moosa, a professor of Islamic Studies at the University of Notre Dame in Indiana explained to Newsweek that the holiday also coincides with the annual hajj pilgrimage in Mecca, Saudi Arabia.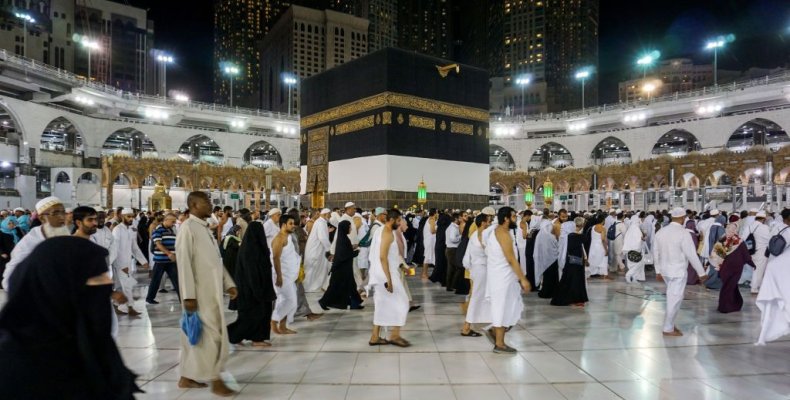 "Eid al-Adha is the celebration at the culmination of the pilgrimage (hajj) which is an obligation—one of the five pillars of Islam—[for] every Muslim who is able to perform it and afford it," Moosa said.
The pilgrimage, Muslims believe, retraces the actions of the Prophet Abraham—whom Jews and Christians also revere—and his family, including rituals that are reminders of the "trials and tribulations" they faced.
"The Eid is the vicarious celebration of the end of that pillar of Islam, which pilgrims complete in Mecca," said Moosa.
During the Eid, Muslims get together with friends and family to enjoy a large meal, traditionally eating lamb or goat.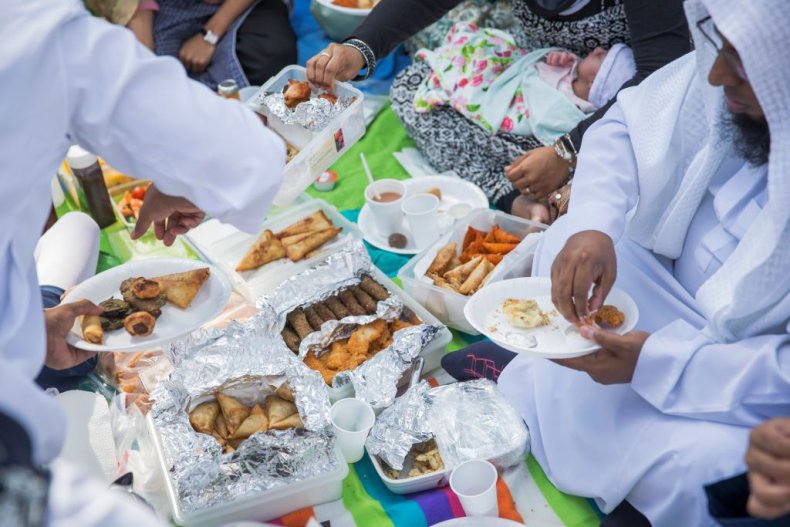 For those who want to congratulate their Muslim neighbors, friends or colleagues on the holiday, here are some wishes, greetings and quotes you can share.
The most common and basic greeting during the holiday is "Eid Mubarak," which means "blessed Eid" or "have a blessed holiday." Appropriate responses include "khair mubarak," which returns the warm wishes to the person who greeted you, and "jazak Allah khair," which is a way of saying thank you, but translates literally to "may Allah reward you with goodness."
Here are some longer, friendly and warm messages you can use to greet Muslim associates, compiled by Metro News.
"May Allah bring you joy, happiness, peace and prosperity on this blessed occasion. Wishing you and your family on this happy occasion of Eid! Eid Mubarak!"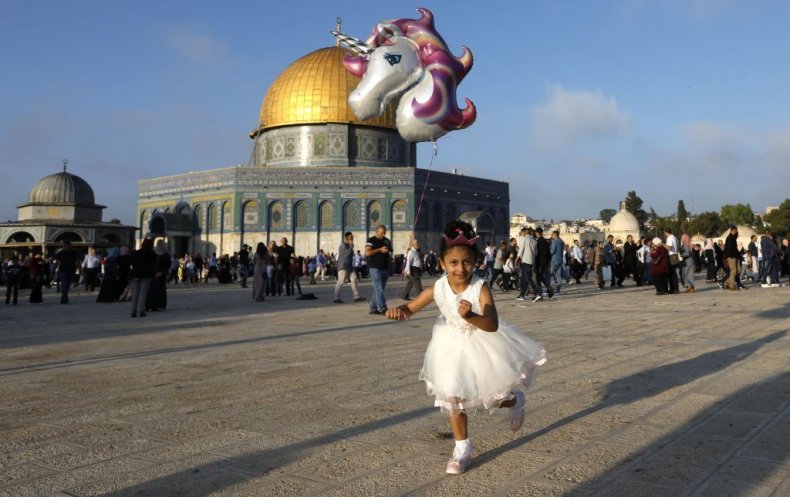 "May Allah's blessings be with you today and always. Eid al-Adha Mubarak!"
"Sending you warm wishes on Eid and wishing that it brings your way ever joys and happiness. Remember me in your prayers."
"My wish for you on this Eid, my peace and joy embrace your life, and stay on this blessed day and always, Eid al-Adha Mubarak!"
"In every shared smile and laughter; In every silent prayer answered; In every opportunity that comes your way—may Allah bless you immensely! Eid Mubarak."
"May the divine blessings of Allah bring you hope, faith, and joy on Eid al-Adha and forever. Happy Eid al-Adha!"