Eight of 10 Countries Ill-Treat and Torture Citizens: Amnesty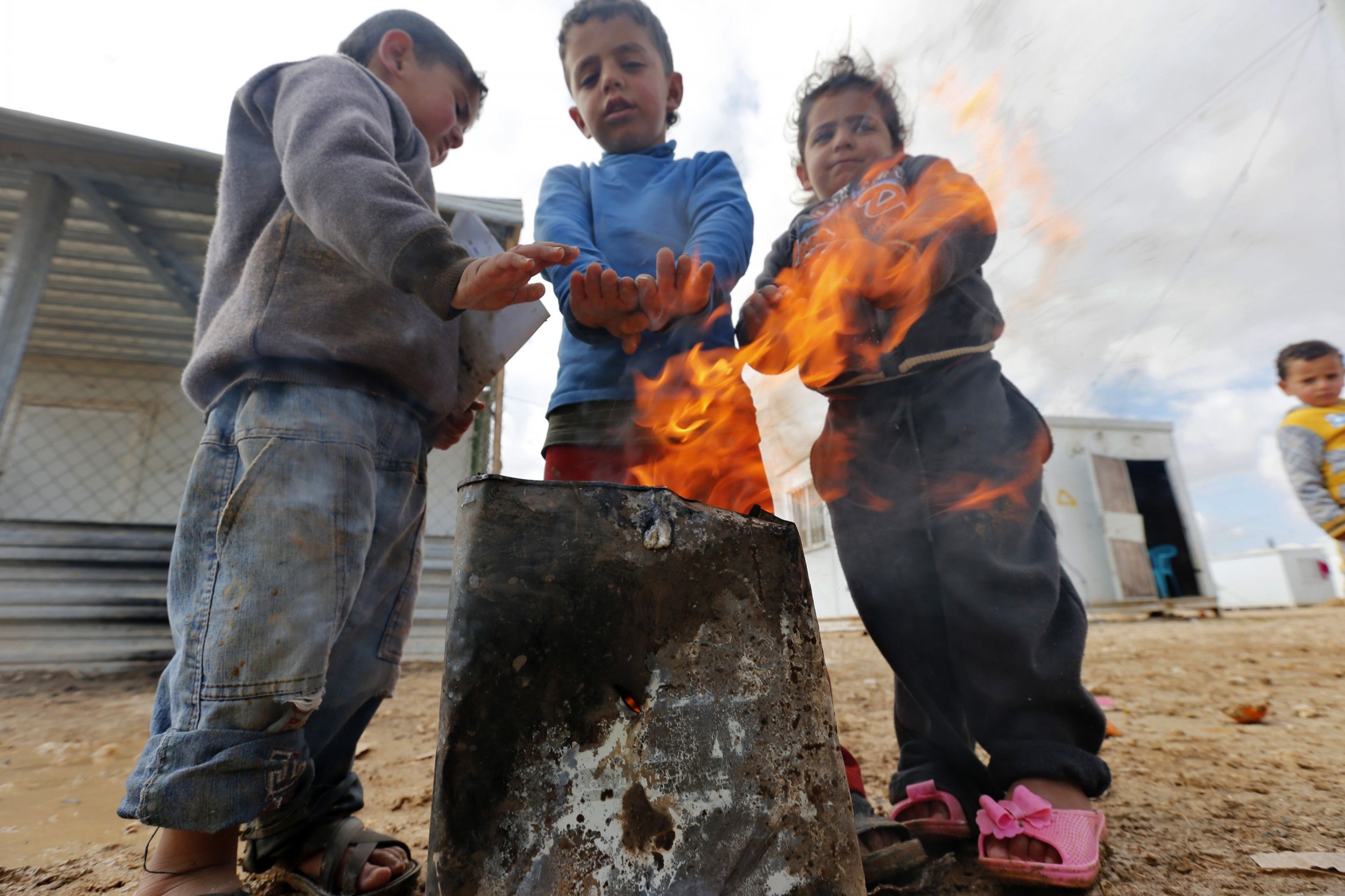 A majority of the world's countries torture or mistreat their citizens, and more people are at risk this year from the threat of violent armed groups, according to a far-reaching report by Amnesty International.
Since 2013, there has been an increase in the number of armed groups operating in countries. Today, 35 countries, or one out of every five countries Amnesty surveyed, have a "significant" presence of armed groups, such as the Russian-backed rebels fighting in eastern Ukraine and warring militias in the Central African Republic and Libya. Amnesty said this report is the first time it has measured the number of countries with armed-groups abuses; it doesn't have figures for previous years.
The focus of this year's report is on civilians in conflict areas, and there have been several changes since the last report, said Salil Shetty, secretary-general of Amnesty International.
"We found that last year the number of countries where both governments and armed groups have gotten away with not protecting civilians or causing serious human rights violations has been quite exceptional in the context of conflicts," said Shetty, citing Iraq, Syria, Ukraine and Nigeria as examples.
In its annual "State of the World's Human Rights" report released today, Amnesty said more civilians will be at risk this year from the world's ongoing refugee crises, threats to freedom of expression and dangerous armed groups. The international response to violence and attacks committed by countries and the armed groups operating within them has been "shameful and ineffective," Amnesty said.
The torture and ill-treatment of civilians in 82 percent of the 160 countries surveyed by Amnesty ranges from police using a baton or other equipment to beat people to severe forms of torture, Shetty said.
"Small countries, large countries, capitalist countries—it cuts across everything. It's a big worry," Shetty said.
A lack of protection for civilians has also led to the worst refugee crisis since World War II, Amnesty said. There are more refugees, asylum seekers and internally displaced people than at any time since the middle of the 20th century, more than 51 million, according to the United Nations's refugee agency. Four million of them are from Syria, and 95 percent of Syrian refugees live in the five neighboring countries of Iraq, Jordan, Egypt, Turkey and Lebanon.
Thousands of people, including large numbers of Syrian refugees, have been rescued from the Mediterranean Sea this year after fleeing the conflict and making the treacherous journey to Europe. More than 300 died making the attempt in one week in February, according to the U.N. refugee agency. Europe's approach to the refugee crisis is good example of the "shameful" response by the international community to civilians in crisis, Shetty said.
More than 3,400 died in the Mediterranean last year trying to make the journey to Europe, according to Amnesty.
Mare Nostrum, Italy's dedicated search and rescue operation, was shut down last October, but its replacement, the EU border agency's Triton operation, "does not begin to meet the needs of thousands of migrants and refugees," Amnesty said in October.
"If you take out Germany and Sweden in terms of resettlement, the rest of the European countries have done nothing" to resettle Syrian refugees, Shetty said. By the end of 2014, 150,000 Syrian refugees were living in the EU, equal to the number who "arrived in Turkey in a single week following the advance of the Islamic State on Kobani," according to the report.
"It's the collective responsibility of Europe. The rest of Europe is more focused on guarding their frontiers than respecting human rights," Shetty said. "Our recommendation is that there should be a fair share of the burden and that if Europe is constantly going to talk about human rights as a core value of the European Union, then this is something very concrete that they can do."
Governments also haven't done enough to protect their citizens from the influence of extremist groups like the so-called Islamic State, or ISIS, which has lured thousands of foreigners to Syria to join its cause. On Tuesday, London's Metropolitan Police confirmed that three missing British teenage schoolgirls have crossed over from Turkey into Syria, in addition to reports of 90 Christians being kidnapped by ISIS in Syria.
Shetty said there's "no real magic solution that will resolve things overnight," but adds that radicalization can be curbed by stopping discrimination, ending impunity and combating inequality, the three drivers of conflict. "We know that if you're not addressing the inequality question there's going to be permanent tensions," Shetty said.
In the short term, Amnesty wants to address the "miserable failure" of the United Nations Security Council to protect civilians caught in conflicts. Amnesty suggests in its report that in situations of mass atrocities, the permanent five members of the Security Council—the U.S., the U.K., China, Russia and France—should voluntarily give up their veto power and enforce other measures, like peacekeeping missions and arms embargoes.
"In the case of Syria, where Russia and China have used double vetoes to protect the Assad regime, or what happened last year in Gaza…not a single Security Council resolution on this issue [was passed] because we know the U.S. is likely to veto it," said Shetty, referring to the 50-day war in Gaza last year that killed 2,000 people, most of them Palestinian civilians.
Amnesty is also concerned about recent deadly attacks in Copenhagen, Paris and Ottawa and the possibility of knee-jerk reactions by governments, including mass surveillance, the censoring of websites and detaining suspects in Guantanamo Bay-like centers, similar to what happened after the September 11, 2001, attacks on the United States.
"We know that all this has done is led to a cycle of violence," Shetty said. "Going overboard and not following international law and standards is not the solution."
Amid global atrocities there have been glimmers of hope. The Arms Trade Treaty was signed by 130 countries, ratified by 62 and came into force in 2014. The release of jailed Al-Jazeera journalist Peter Greste was one of the world's recent human rights accomplishments, as was the increase in the number of European countries granting equal rights in same-sex partnerships.
But while the Internet is being utilized as a force for good and change, such as bringing attention to atrocities like the kidnapping of hundreds of schoolgirls by Boko Haram in northeastern Nigeria, it increasingly being co-opted by groups like ISIS to disseminate harmful messages and execution videos, Shetty said.