Russia: Attacker Shot Dead After Stabbing Rampage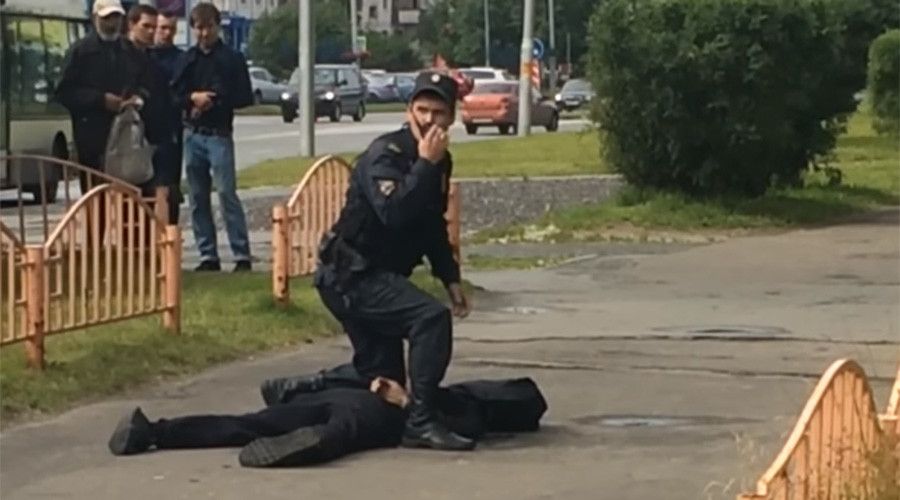 Eight people have been injured in a stabbing attack in the Siberian city of Surgut, with the assailant shot dead by police.
The attacks happened at around 11.20am local time, according to a statement by the local branch of the Russian Investigative Committee, cited by state-funded news outlet Russia Today.
Russian state news agency TASS reported that the man had stabbed passers-by at random on the street. RIA Novosti reported that two of the victims had been taken to hospital in critical condition.
Footage on social YouTube shows a police officer standing over what appears to be the body of the suspect lying on a path in a park.
Police officers are attempting to establish the attacker's motive and are investigating claims he was mentally ill.
A spokeswoman for the investigative committee told Reuters that she was unable to comment on whether the attack was terror related.
It comes after two people were killed and eight injured Friday in a stabbing attack in the Finnish city of Turku. Authorities Saturday said the incident was being treated as a terror attack, with an 18-year-old Moroccan shot in the leg by police currently in custody.
Surgut is the capital of the Khanty-Mansi Autonomous Area, a region east of the Urals which is the center of Russia's oil and gas production industry.