Eight Migrant Children Dead After Boat Sinks Near Turkey
Eleven people—eight of which were children—are reported to have drowned after a migrant boat capsized near Cesme in western Turkey.
According to Turkey's state-run media agency Anadolu, the boat had been carrying 19 migrants when it sunk off the coast near the coastal town Cesme, 234 miles from Istanbul. The Turkish Coast Guard said it responded at around 8:20 p.m. local time (12:30 p.m. EST) on Saturday after staff heard "screaming sounds," the BBC reported.
An unnamed source from the coast guard told Anadolu staff were able to rescue eight of the boat's 19 passengers. The nationalities of the migrants have not yet been disclosed.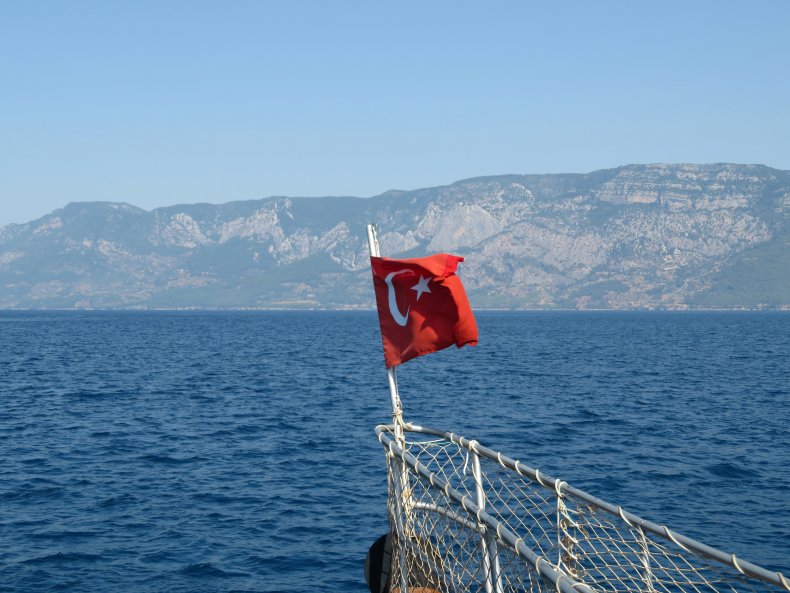 Turkey has become one of the largest transit points for migrants making their way to Europe, often as a desperate last resort to escape conflict and oppression in their home countries.
According to statistics from the Turkish Interior Ministry cited by Anadolu, around 268,000 migrants were held in Turkey during 2018. Meanwhile, data collected from the United Nations Refugee Agency (UNHCR) found that more than 74,000 migrants arrived in Greece during 2019—almost 60,000 of which traveled by boat.
Though high, there has been a decline in the number of migrants crossing the Mediterranean compared to recent years. That figure saw a peak in 2015, when more than 1,000,000 refugees were reported to have arrived in Greece, Italy or Spain.
The journey by boat is a risky and treacherous one. According to the UNHCR, an estimated 2,275 migrants died or went missing in 2018 while making the dangerous crossing through the Mediterranean.
Only this week, the Hellenic Coast Guard in Greece announced a similar incident in the Ionian Sea near the Greek island of Paxos. Twelve bodies were recovered on Saturday after an extensive search was carried out in response to reports that a migrant ship had sunk in the area.
According to a statement published over the weekend, 21 people were found alive, three of which had to be transported to hospital by Navy helicopter to receive urgent medical attention. Authorities say they do not know how many passengers the boat was carrying at the time it sank—or the age, sex and nationalities of the people on board.
The situation is ongoing and more information will be announced as the rescue operation progresses.
The graphic below was produced by Statista and shows the number of refugees that have arrived in Europe via the Mediterranean over the last five years (as of mid-July 2019).