Eight Police Officers Injured as Violence Erupts at 'Neo-Nazi Rock Concert'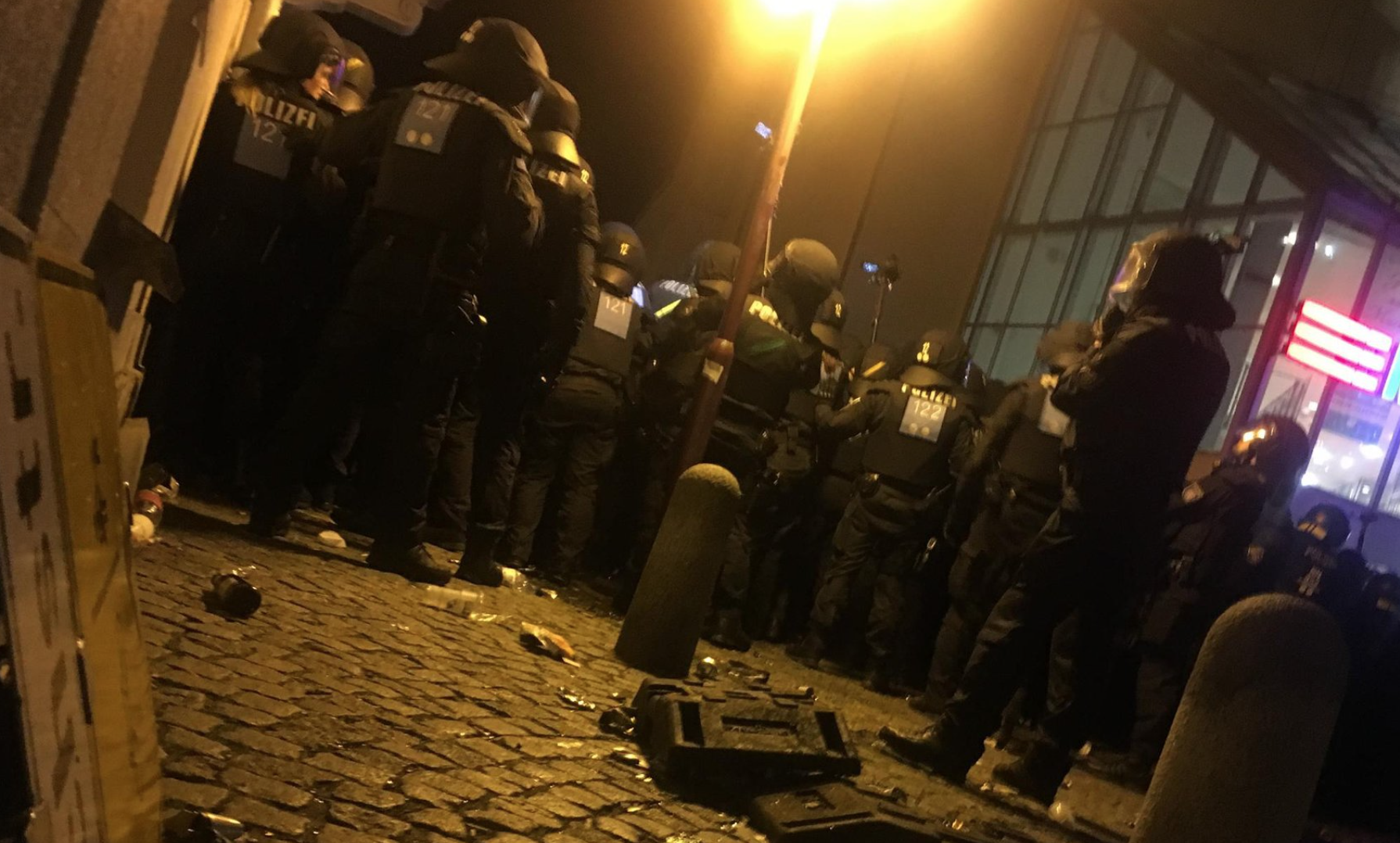 A rock concert in Germany that reportedly attracted hundreds of neo-Nazis was shut down after an hour by police on Saturday after officers were hit with bottles.
Violence broke out at the "Rock Against the Overflow of Foreigners" event in Apolda, a town in central Thuringia, the BBC reported today. State police issued a series of tweets about the incident and confirmed officers had to use pepper spray and batons on some attendees.
Initial reports indicated that more than 700 neo-Nazis gathered.
Alongside being hit with bottles, officers also suffered "physical attacks," a police statement read. Eight officers were injured, it added, noting that participants hailed from Germany, Sweden and Switzerland.
An estimated 500 people took part in counter-demonstrations in the same marketplace as the concert. They were described in a Saturday Facebook update as "trouble-free and peaceful."
While organizers had permission for the event to take place, it had been moved to Apolda at the last minute after being banned from happening in another town, the BBC reported.
Tweets from the police said the concert started at 7 p.m. and—following violent altercations—was shut down just before 8 p.m. It later sent up a police helicopter. "We ask the inhabitants of the city Apolda for understanding as we try to keep the noise nuisance within limits," it wrote online.
The marketplace was fully cleared by 9 p.m., officials said.
Local media reported that the Apolda concert did not have a stage. It was described as a small facility lacking alcohol stands or toilets. Images showed attendees doing Nazi salute gestures.
One video posted to Twitter showed the demonstrators being funneled by police, while chanting.
Georg Maier, minister of the interior and municipal affairs at Thuringia, tweeted today in support of the police operation. "The police did an excellent job yesterday and uncompromisingly enforced it," he wrote. "The outbreak of violence by the Nazis was an open attack on our democracy."
Earlier, Maier posted images to social media of the concert's intended site in a large field in the town of Magdala being closed down by local police. "Another victory," he tweeted Saturday.