Eight Signs You've Reached a Career Crossroads: How To Navigate From Chaos To Calm
Your crossroads moment is an opportunity to discover your potential.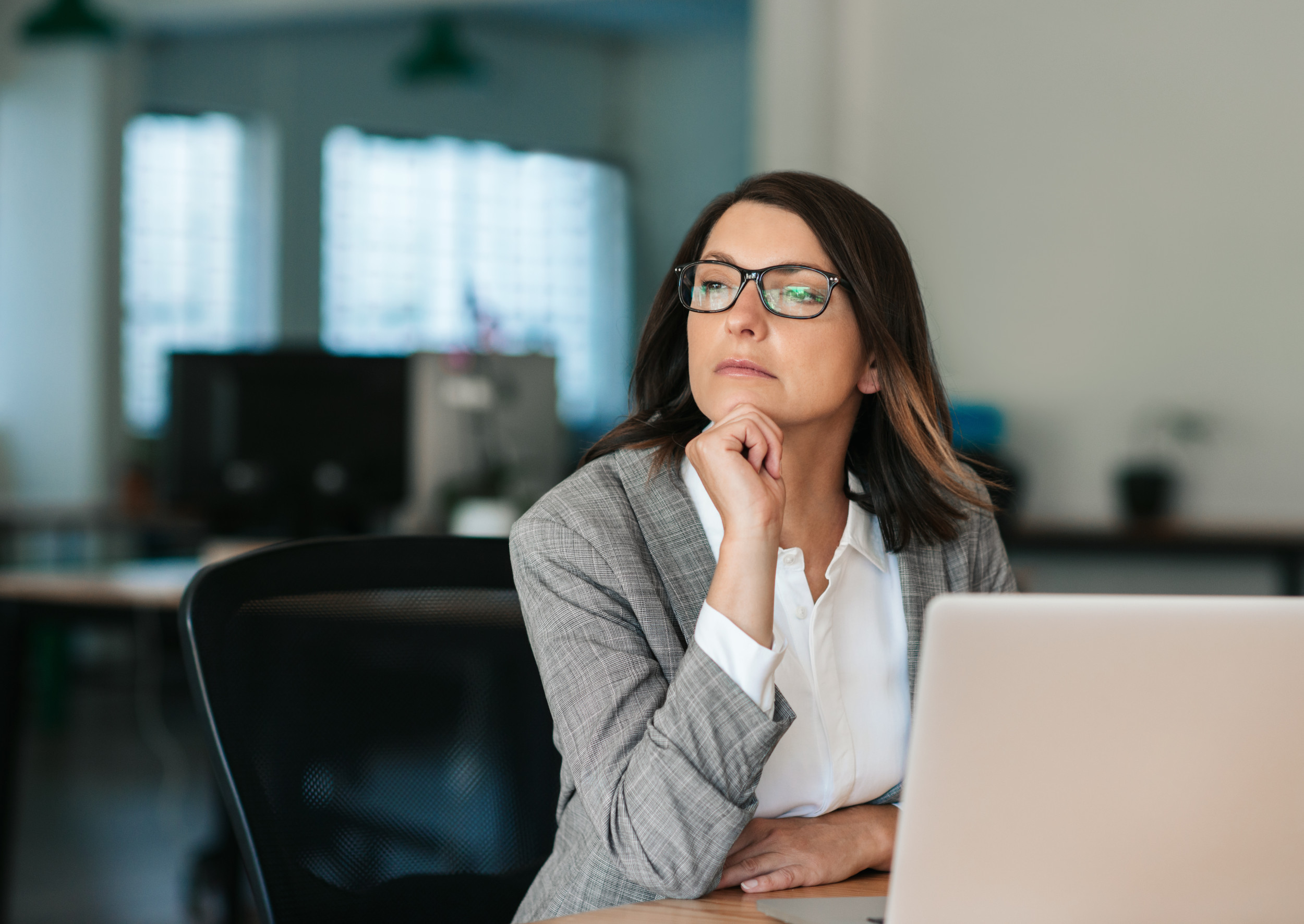 Do you ever experience the Sunday Scaries?
Somewhere deep inside, a dark dread begins to engulf you starting late Sunday afternoon. The feeling intensifies like a tidal wave by Sunday night, resulting in restless sleep and possible panic. You spend Sunday evening mentally consumed with anxiety about your jam-packed week ahead.
The Sunday Scaries are one of many signs you might be facing a crossroads in your career. You might also notice these eight common signs:
1. You are presented with a new idea or opportunity (and you find it intriguing).
2. A long-held dream begins to consistently resurface (open a business, travel the world, go back to school).
3. You've experienced a significant loss or setback (job, relationship, health).
4. The way you've succeeded in the past is no longer producing results.
5. People and experiences that previously brought you joy and happiness now feel empty and unfulfilling.
6. You're going through the motions, and you no longer know why.
7. You're asking yourself, "Is this all there is to look forward to?"
8. You're overwhelmed with the desire to abandon something that previously held deep meaning to you (job title, career climb, material possessions, significant relationships).
The Power of Pausing
When you face a crossroads, feel uncertain, or your path forward is unclear, pausing is a source of power.
Pressing the pause button on the activity level in your life can temporarily quiet the chaos around you so you can hear your own voice. And you won't be able to trust your gut in your crossroads situation until you are quiet enough to hear your own voice, intentions, and fears.
Whether your pause lasts a few minutes or a few months, use your powerful pause to ask yourself: Why?
Why am I feeling conflicted about my current situation?
Why have my feelings about my current situation changed?
Why have I postponed making a decision about my current situation?
Why am I afraid to make a change?
Why am I optimistic about making a change?
Why have I not pursued an alternative path before?
When you pause to evaluate your feelings and options, you put distance between your current situation and the decision you need to make. The distance between chaos and calm is a powerful pause.
What To Do When You Pause
What I've learned from putting distance between myself and my situation is that pausing is a great time to:
Evaluate possible alternatives. What paths do you see? Where might each path lead you? Which paths take you closer to achieving your goals? Take time to consider your options — all of them — no matter how far-fetched. That's the power of the pause. Don't waste it.
Look for road signs. Scan the environment around you. Look for clues. Get curious. Where might unexpected signs, like a new relationship, a job offer, or a vacation, lead you next? Could any of your possible paths intersect? For example, would going back to school enable you to pursue a job that's always been of interest?
Set guard rails. Otherwise known as boundaries or guidelines, these are the "must haves" versus the "nice to haves" in your situation. When you are clear about what matters most, you create criteria through which to evaluate your options.
Ask for directions. Others around you may have stood at a similar crossroads. Ask for input. Asking for directions is the hardest one for me. And it might be difficult for you, too. What I've learned is that I would rather ask for help than fail. Asking for help is easier for me when I have a network of people I trust because we already have a relationship. And they know me outside of my crisis situations. Who do you know and trust that can help in your crossroads moments? What are you afraid to give up if it means you will gain a helping hand?
Map out your destination. Redefine success. Throw out the old map. And the old directions. Your destination may have changed, and you better get comfortable with a new route. Who could help you define your new destination and navigate new roads to get there?
Unpack your suitcase. Unload the damaging stories you are telling yourself. The limiting labels you assign to yourself. Like regrets, self-limiting stories are heavy baggage. I'm often tempted to listen to the stories in my head: "You can't do this. You'll never figure this out. You've failed at this before." Lighten your load by pausing these stories. Think of examples where these self-told stories are not true. Because they are not true. Because you are more than your past. Because you can let go of the baggage as soon as you decide to do so.
Your crossroads moment is an opportunity to discover your potential. You can simplify what's in your suitcase. You can lighten your load and make room for your next experiences, new people, and new success — with no regrets.