Texas Attorney General Ken Paxton has launched his twentieth lawsuit against the administration of President Joe Biden, and it has the backing of seven other states.
The lawsuit is against the reinstatement of the Central American Minors Refugee and Parole Program, otherwise known as CAM. With the policy put back into place after being repealed by former President Donald Trump, it will allow certain minors from Honduras, El Salvador, and Guatemala into the United States and will be put onto the path of permanent citizenship.
In order to qualify for CAM, parents or other family members that are lawfully located in the U.S. must vouch for them. In a statement released on Friday, Paxton claimed that the reinstatement of CAM has no basis in federal law.
"The Biden Administration has sown nothing but disaster for our country through its illegal, unconstitutional immigration policies," wrote Paxton. "Biden's latest round of flagrant law-breaking includes his Central American Minors Program, which has contributed significantly to many states being forced to take in even more aliens. My fellow attorneys general and I are suing to stop it."
Texas will not be the only state suing the Biden administration over this reinstatement. Arkansas, Alaska, Florida, Indiana, Missouri, Montana, and Oklahoma are also part of the lawsuit. The lawsuit was announced after attorney generals from each state visited the southern border between the United States and Mexico on Friday. While there, many gave statements voicing their support for strengthening the borders.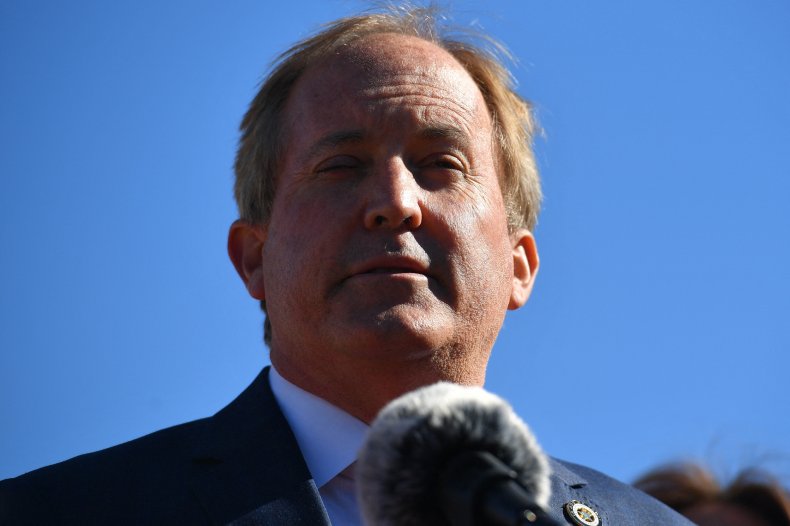 "After seeing the chaos in person, it is even more clear to me now that Biden and Mayorkas are building their own illegal organization to transport illegal immigrants into and around our country – thumbing their noses at federal laws," said Florida Attorney General Ashley Moody in a separate statement. "I will not only work aggressively to stop these illegal acts, but I will continue to inform Floridians about what their federal government is actually doing, and the dangers associated with those decisions."
Arkansas Attorney General Leslie Rutledge did not acknowledge the lawsuit after visiting the border. However, she did say that "the Biden Administration has failed the American people by its failure to secure the border. In the first year of the Biden Administration, unlawful border crossings have increased over 140% resulting in the influx of illicit drugs such as fentanyl, methamphetamine and cocaine which Arkansas officers have seized. As Attorney General, I will stand strong with officials from across the country to defend the rule of law to protect our communities."
Indiana Attorney General Todd Rokita condemned the CAM program, saying that "we welcome migrants to the United States who are grateful to be here and want to restart their lives under the values this country was founded upon. The first way they can show that is by following our laws. Those who do not should not be allowed to stay."
"The Biden Administration's lack of leadership on illegal immigration is directly impacting our nation," added Oklahoma Attorney General John O'Connor. "The CAM program was created without considering its impact on Oklahoma, Texas and the continuing crisis at the southern border. It's time to fix the problem President Biden created."
Newsweek has reached out to the attorney generals of Alaska, Missouri, and Montana for comment.