Eight Suspects in Malala Yousafzai Assassination Attempt Acquitted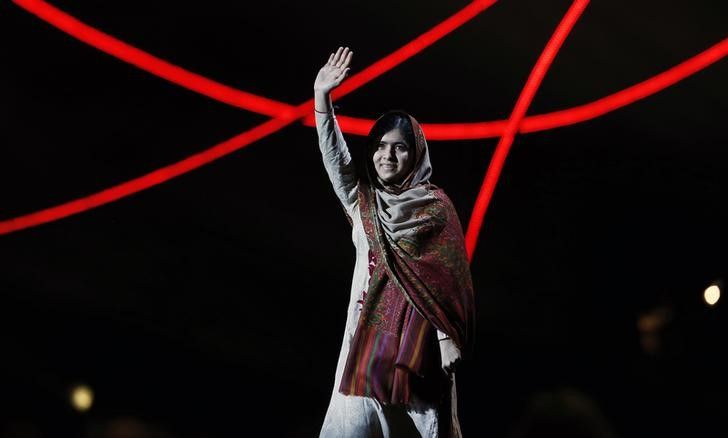 Nearly all of the men charged with the 2012 attempted assassination of teenage education activist Malala Yousafzai were acquitted in Pakistan in April, according to officials.
Yousafzai was 14 when she was shot in the head by Taliban militants as she was returning home from school by bus. She was taken to hospital in Birmingham, England, for treatment of the wounds from bullets that struck her head and neck.
In April lawyers and government officials, including public prosecutor Sayed Naeem, were quoted as saying that an anti-terrorism court had found 10 men guilty of the "planning and execution" of the attack against Yousafzai and had handed down 25-year prison terms, which are considered a life sentence in Pakistan. But sources told The Associated Press on Friday that eight of the men were instead acquitted. Only two of the men who stood trial in April were convicted, according to the BBC. Naeem said on Friday that he had been misquoted when the trial ended, the AP reports.
"I can only confirm that the anti-terrorism court in April had acquitted eight out of 10 militants accused of attacking Malala," Pakistan's deputy police chief, Azad Khan, told the AP.
The decision to acquit the eight men was based on a lack of evidence, according to Muneer Ahmed, spokesman for the Pakistani High Commission in London. Their whereabouts are not known. Saleem Marwat, the district police chief in the Swat region of Pakistan, said that the two men convicted were the ones who shot Yousafzai in the head, the BBC reports.
Prosecutors are appealing the judge's decision, NBC News reports.
Now 17, Yousafzai has continued to be an advocate for education, particularly for girls, and won a Nobel Peace Prize in 2014, which she shared with children's rights activist Kailash Satyarthi. Yousafzai is the youngest person to win the prize. She lives in Birmingham with her family. Her press representatives have not commented on the news.