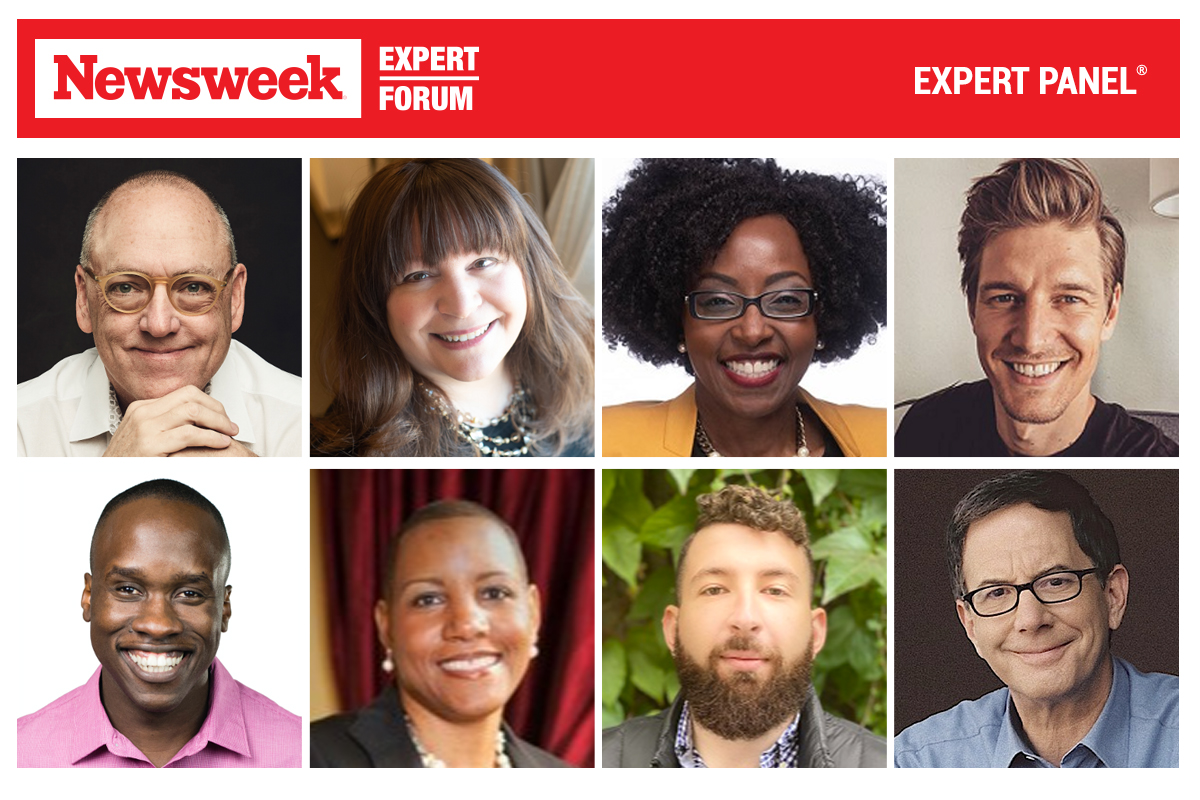 In today's social climate, companies are rightfully looking to diversify their staff. This often involves developing an unbiased hiring process and opening up the floor to input from employees of all job levels and backgrounds.
The result of such changes is a rich tapestry of unique perspectives that contribute to better business solutions. However, without a simultaneous focus on equity and inclusion, those diverse voices may not be properly incorporated and leveraged.
Eight members of Newsweek Expert Forum offer advice to leaders who want to develop and promote more egalitarian workplaces. Follow their tips to encourage a truly diverse culture and workforce.
1. Be Consistent in Your Words and Actions
What the public hates more than public statements that don't invite discussion are statements made by people who don't appear consistent between what they proclaim and how they live. Start with your family, friendships and co-workers. Say less and do more. Listen and be open to learning. When you feel defensiveness rising. look for the reason underneath that emotional response. - David Baker, ReCourses, Inc.
2. Foster Psychological Safety
A key step is to foster psychological safety in your teams. Adopt a conversational framework that appreciates diversity of thought. Invite input on how the team would solve problems. Ask how they would approach doing their best work. Thank them for sharing a silly idea at a meeting instead of dismissing it. Promote diversity and even the playing field by ensuring that people are safe speaking up. - Loren Margolis, Training & Leadership Success LLC
3. Ask the Right Questions and Update Policies
Encourage pay transparency and clear explanations about pay policies. Who is being left out? Who can't take advantage of this? Who faces barriers when attempting to use this? Make these standard questions for every program, professional development opportunity and succession planning. Finally, revise dress codes and appearance policies so that "professionalism" makes room for authenticity. - Mylena Sutton, Voltage Vista
4. Acknowledge Your Current Culture and Practices
The first step is to acknowledge what the current culture is and what practices are in your workplace. No excuses—observe, gather information and reflect. Diversity is not just a topic of ethnic origin, but also a topic of opinions, creative skills, diverse conversations, etc. The second step is to create a safe space for different interactions, creative play and other elements of "work" to emerge. - Julian Guderley, GreenPlanet BluePlanet
5. Put Yourself in More Diverse Environments
Take a look at your workplace. If everyone in your workplace looks like you, acknowledge that there's a problem and make an effort to fix it. Actively put yourself in more diverse environments and seek out A-players. If you truly want a diverse workplace, you will have to be intentional about making it a reality. - Leslie Samuel, I am Leslie Samuel
6. Create DEI Teams
Create a safe place for minorities in your organization using diversity, equity and inclusion (DEI) initiatives for internal and external teams. Once that is done, listen to what these employees need to grow and strive. Create leadership opportunities for those who seek it with the support from the C-Suite down to the management chain. Continue to listen, evolve and support their ideas and suggestions. - Zaneilia Harris, Harris & Harris Wealth Management Group, LLC
7. Create Room for Collaboration While Acknowledging Differences
In my industry of home care, demand has skyrocketed and home care agencies are struggling to keep up. One of the things agencies have done is turn to immigrant workers. Some of the important considerations for leaders are mitigating communication issues, providing supplemental training and creating room for collaboration while maintaining an understanding of cultural differences. - Ilya Vakhutinsky, CareSwitch
8. Ask Your Employees for Help
Send out a survey to all of your "diverse" people saying, "We'd like your help. What would we need to do and stop doing so that when people ask you about our DEI practices, you say, "I think all of our diverse people and I hit the jackpot in terms of what our company is actually doing to make DEI a reality?" Collect that feedback, transparently share it with your people and do it. - Mark Goulston, Mark Goulston, M.D., Inc.