Eight-Year-Old Boy Told He Had Anxiety Actually Has Brain Cancer
A young boy in England has reportedly been diagnosed with brain cancer weeks after his symptoms were dismissed as merely signs of "anxiety."
According to Plymouth Live, the issues began when Lucas Pook-Parsonage started experiencing severe headaches, illness, and balance issues. After about two weeks of symptoms, his mom, Gemma Pook, reportedly took him to nearby Derriford Hospital's emergency room when the eight-year-old told her he could see "two of her."
In the weeks leading up to that hospital visit, Pook-Parsonage had "started to struggle at school and...needed time off for what mum & dad were told was anxiety," says a GoFundMe fundraiser set up for the family.
At the emergency room visit in mid-May, Pook-Parsonage's parents were again told the culprit was anxiety. But after a "consultant" took a look at the boy and his symptoms later that same morning, he was given a CAT scan that led to heartbreaking results.
The scan reportedly revealed "a large growth on the brain," requiring the child "to be airlifted to Bristol children's hospital ASAP that day," according to the GoFundMe.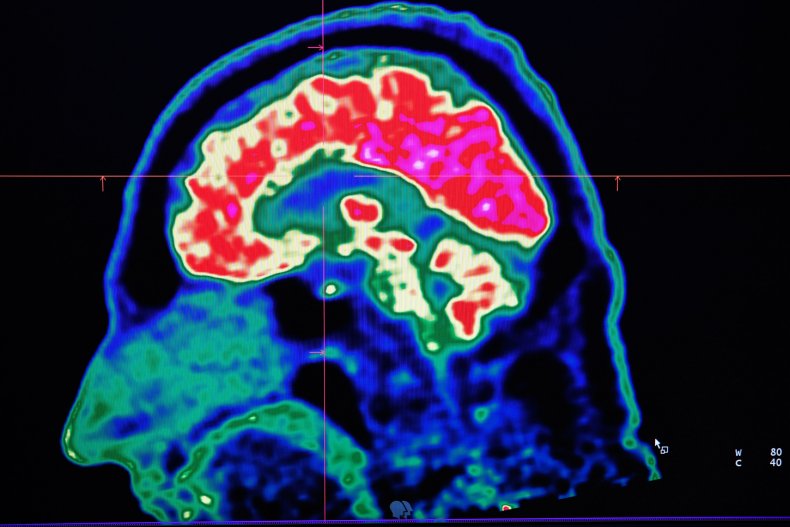 There, Pook-Parsonage "was quickly taken into surgery to have fluid drained from his brain to take off the pressure and help [him] feel more comfortable." He underwent another surgery two days later to have the mass removed, but the anesthesia caused him to go into anaphylactic shock—meaning the operation had to be halted prematurely for the child's safety.
A biopsy taken during surgery was confirmed to be Medulloblastoma, a type of brain cancer that most commonly affects children.
Plymouth Live reports that since his operation, Pook-Parsonage has also been diagnosed with posterior fossa syndrome. According to St. Jude Children's Research Hospital, posterior fossa syndrome—also called cerebellar mutism—is "a condition that sometimes develops after surgery to remove a brain tumor in the posterior fossa region of the brain" with the most typical symptom being "limited or loss of speech."
Since developing posterior fossa syndrome, Pook-Parsonage has been "unable to speak, [swallow], open both eyes, or move his arms and support his own body," says his GoFundMe. "There is no saying if this will remain or he [will] be able to get back to his normal self."
Because his tumor is malignant, Pook-Parsonage will soon need to undergo treatment—but first, he's attending physiotherapy and speech therapy sessions to "build his strength.
As of Tuesday, an update to the GoFundMe reported that Pook-Parsonage will begin chemotherapy next week. As of Thursday morning, the fundraiser has exceeded its £3,000 goal, raising £3,454.
The donated funds will go towards "the costs of travelling to and from the hospital" and "the costs of staying in hospital for multiple weeks"—in addition to food, laundry, childcare for the family's other two kids, and any other expenses.