Eighth-Grader Attacks and Stabs Teacher in Middle of Class at Georgia School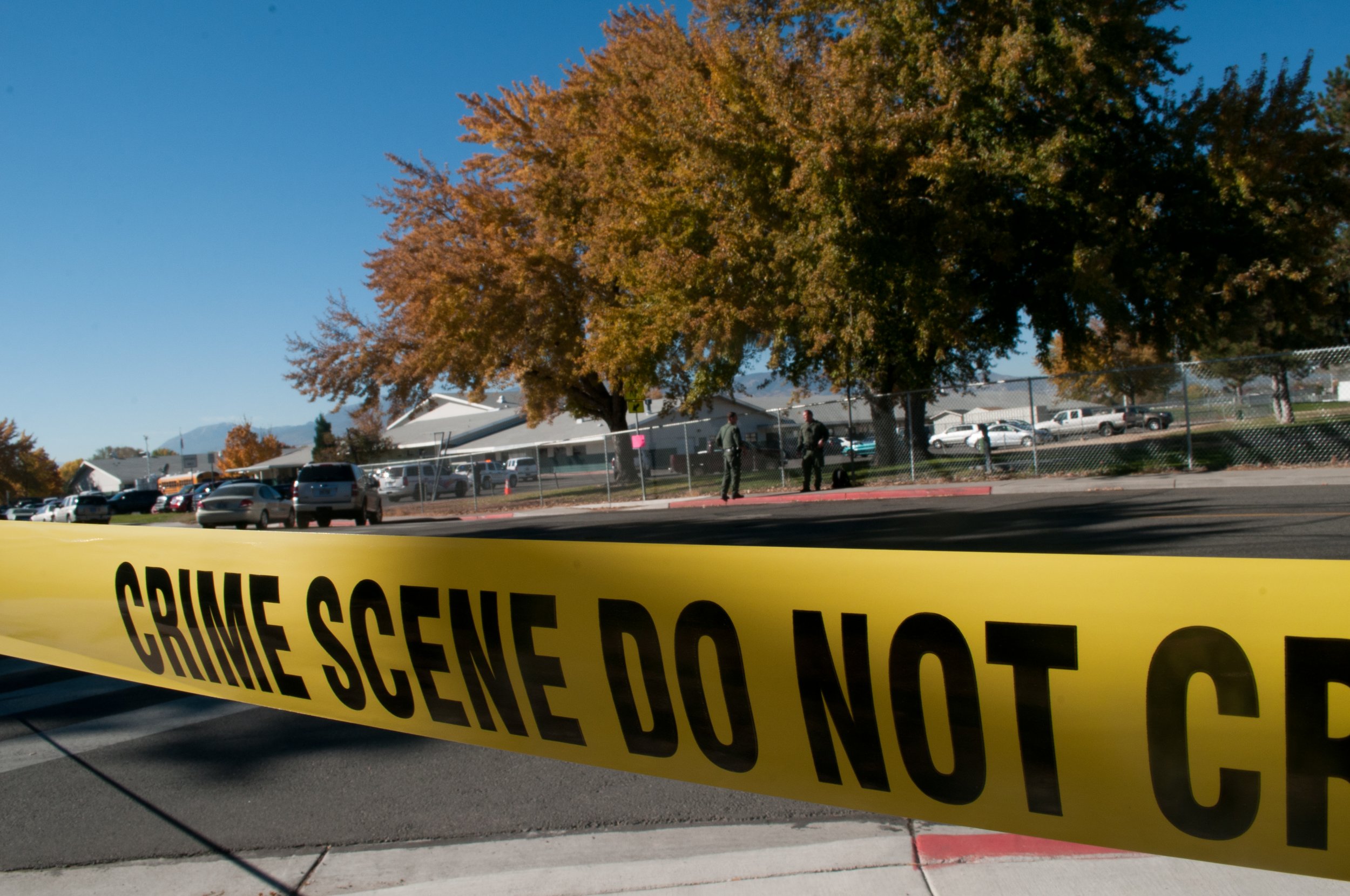 A 13-year-old boy was taken into custody after he allegedly stabbed a teacher during class in Lilburn, Georgia.
The eighth-grader at Trickum Middle School reportedly called the language teacher over to him before he pulled out an 8-inch butcher knife and stabbed her in the chest, according to local news reports.
The boy then allegedly turned to another girl in the class and threatened her.
"He [the suspect] pulled over another student and had the knife by her face. He said that if anybody was video taping it, he was he was gonna kill her," fellow student Mason Watler told the station.
A school resource officer managed to apprehend the teenager before he was taken into police custody. The school was placed on lockdown following the attack, but the lockdown was lifted later that afternoon.
The teacher was taken to a local hospital, which treated her injuries. She was conscious and talking when first responders arrived at the scene, reported the Atlanta Journal-Constitution.
Neither the teacher nor the student have been publicly identified.
Watler said he had previously heard the suspect say that he wanted to kill someone. "I probably should have reported what he said so he would be able to talk to a counselor or something," Watler told WSB-TV.
Principal Ryan Queen wrote to parents and guardians confirming the attack in a statement that was later posted on the school's website.
"Again, none of our students and no other staff members were hurt physically; however, we know that this has had an emotional toll on all of us," Queen said.
"As part of our response, we are making personal calls to the families of students who were in the classroom during this incident. That said, we are taking steps tomorrow to ensure we can support our students and staff and to help them have as normal a school day as possible. We will have an additional police presence at school tomorrow to provide our students and staff with an additional sense of security and to calm any anxiety.
"I ask that you keep our teacher who was injured in your thoughts and prayers," Queen added.
"We have never had a situation like this at our school, and I know we all are concerned about this and the fact that one of our Trickum Middle family was hurt at the hands of a student is very upsetting."
Gwinnett County police have since referred inquiries to Gwinnett County Public Schools.