Eighth Noose Found at Amazon Construction Site, Prompting Shutdown, NAACP Says
An eighth noose was found at an Amazon construction site in Windsor, Connecticut, as authorities continue to investigate the incidents as potential hate crimes, the NAACP said Wednesday.
The Greater Hartford NAACP said the most recent discovery prompted the facility to shut down again, WTIC-TV reported. The site had just reopened earlier this week after seven additional nooses were found strewn across the building starting in late April.
Amazon spokesperson Kelly Nantel told Newsweek on Wednesday that the eighth noose was found under electrical materials. The company said the decision to shut down the construction site was made to allow federal and local authorities to continue their investigation.
"Hate, racism or discrimination have no place in our society and are certainly not tolerated in any Amazon workplace, whether it be under construction like this one or fully operational," Nantel said.
"We will continue to work with all levels of law enforcement, as well as our development partners, to hold the perpetrators accountable and ensure that all members of our community feel valued, respected and safe," she added.
Nooses and hanging ropes tied into loops are typically viewed as a violent threat, especially against Black Americans, who were often hung from nooses during public lynchings in the 19th and 20th centuries. According to the Anti-Defamation League, the noose is considered a symbol of hate.
"The noose may appear as a drawing or rendering, but also quite common is the use of actual nooses to intimidate or harass African-Americans (or sometimes other minorities)—for example, by leaving one at someone's home or at their workplace," says a page expanding upon this designation on the ADL's website.
The first noose was discovered by a construction company supervisor at the work site on April 27. Two days later, authorities found five more nooses located on different floors of the construction site.
A month later, on May 19, a seventh hanging rope was found, prompting the facility to shut down.
"These forms of hate crimes have had a detrimental stain on the current state of America's reality and for them to hit so close to home and with such consistency shows a robust disrespect for not only human decency but also for our ancestors who lost their lives due to the hate represented within the knots in those ropes," the Connecticut NAACP State Conference and Greater Hartford NAACP said in a statement.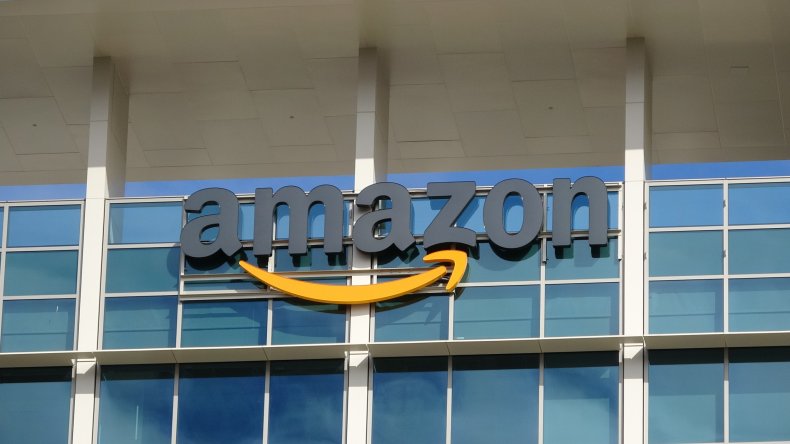 In response to the seventh noose, Amazon said it would offer a $100,000 reward for anyone who can provide information to help find the suspects involved in placing the nooses on the site.
An investigation into the incident is being conducted by the Windsor Police Department and the New Haven Division of the FBI.
In a statement previously given to Newsweek, the Windsor Police Department said: "The Town of Windsor prides itself in being an inclusive and diverse community. These incidents do not represent the character of our community."
The statement added, "We stand united in condemning these acts that are hateful and intolerant. Nooses are hateful and are intended to inflict emotional pain to persons of color. We stand with all of our residents to strengthen Windsor's inclusiveness where every person is welcomed and valued."