Baby Driver star Eiza González has apologized for wearing blackface in the past.
The Mexican actress and singer had already been making headlines this week after rumors emerged that she is dating fellow actor Timothée Chalamet, after they were spotted on vacation together in Mexico.
The blackface scandal surfaced this week when photos of González with dark make up began circulating.
The now-30-year-old has confirmed that it occurred when she was 15 and starring in the telenovela, Lola, Érase Una Vez, admitting she was "pressured" into darkening her skin for the script.
In a statement, she explained that she is "deeply ashamed," telling E! News: "I am deeply sorry and ashamed about having worn blackface makeup shown in the images circulating. As a 15-year-old child actor on my first job in a Mexican telenovela, I was pressured against my will, and with no negotiating power, I could not advocate for myself in the situation. I wish I had the voice and knowledge then that I have now."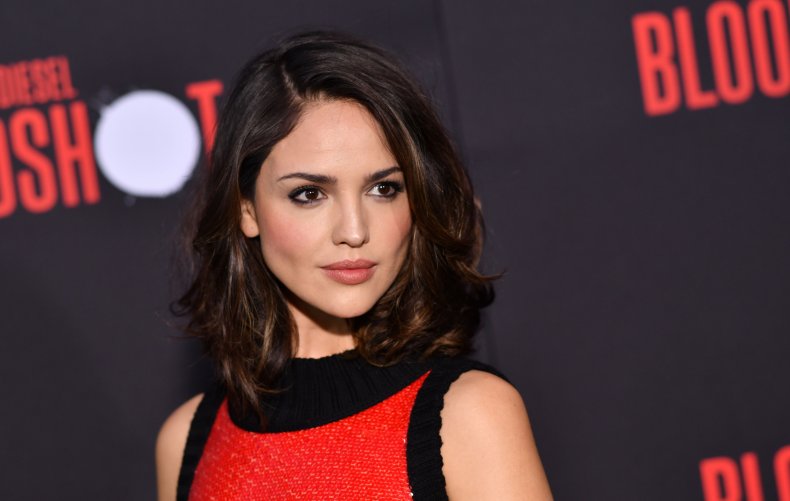 She also addressed a photo that she took in traditional Geisha attire and makeup.
"The other image in question is from a trip I took to Japan. According to my host, it is considered an intercultural exchange to dress up in their traditional clothing and makeup," she explained. "It is seen as an appreciation of their culture, however, I understand that out of context, this calls for a dialogue about contemporary cultural appropriation," she said.
González added: "As a Mexican woman and an immigrant, I have faced racism and ignorance throughout my life and career. I would never intentionally participate in anything that I knew would cause harm or distress to another person.
"More than gestures of apology, it is my responsibility to educate myself and use my voice to stand up for others. And again I deeply apologize for hurting anyone."
Who is Eiza González?
Although her relationship with the Call Me By Your Name heartthrob has sparked interest, González's acting career has really blossomed in the last few years.
Her breakout role in Hollywood was in 2017's Baby Driver as Monica 'Darling' Castello alongside Ansel Elgort, Kevin Spacey, John Hamm, and Lily James.
But the Mexico-city born actress had a long-running career in Mexican television prior.
She starred as the eponymous Dolores 'Lola' Valente in the telenovela Lola, Érase Una Vez, which translates to English as Lola, Once Upon a Time, from 2007 to 2008.
In 2010, González played Clara Molina/Roxy Pop in the Nickelodeon Latin series, Sueña Conmigo. Then in 2014, she landed the role of Santanico Pandemonium in the television adaptation of From Dusk till Dawn: The Series.
Her other film roles include Welcome to Marwen in 2018 alongside Steve Carrell, Alita: Battle Angel, Hobbs and Shaw, and Bloodshot.
She is also due to star in upcoming Ethan Hawke film, Cut Throat City.
González speaks multiple languages and told Interview in 2017: "I speak Italian and a little bit of French. I moved to Trento, Italy, when I was around 10 to learn Italian. I have family there. I'm trying to restart my French. And then I want to get into Mandarin."
She currently has 5.9 million followers on Instagram and has been a vocal supporter of the Black Lives Matter movement.