Popular Instagrammer @Katti_Loves_Life Found Stabbed to Death Inside Suitcase
An Instagrammer with more than 87,000 followers was discovered stabbed to death inside a suitcase in her Moscow apartment.
Ekaterina Karaglanova, 24, was discovered by her parents on Friday after her they hadn't heard from her for several days.
The BBC reports that Karaglanova, who went by the handle @Katti_Loves_Life had recently graduated from the prestigious Pirogov Russian National Research Medical University and was training to become a dermatologist.
Police believe jealousy may have been the motive for her murder: Karaglanova had recently started a new relationship and was planning a vacation to the Netherlands to celebrate her birthday, July 30.
Ekaterina, whose followers compared to Audrey Hepburn, had been a beauty pageant contestant. There are reports she had started seeing a 52-year-old man, following a break-up from a 30-something boyfriend she described as a "wolf."
"Recently I noticed that she had changed a lot," friend Marina Nikitina told local network Ren TV. "There was information that somebody did not like her. She posted, 'Someone is badly interested in my private life.'"
In the days before the trip was supposed to start, her parents grew worried when she failed to make contact. They contacted her landlord, who let them into her rented unit. Inside they found a suitcase in the hallway containing her body, with her throat slit.
There was no evidence of a struggle, according to Russian daily Moskovsky Komsomolets, and no murder weapon has been recovered,
CCTV footage reportedly recorded a former boyfriend visiting Karaglanov in the days before her death, but police have not indicated whether he is considered a suspect.
In addition to her Instagram, Karaglanov also kept a travel blog with thousands of followers. Her Instagram posts often featured her in beautiful European locations like Santorini, Paris and Venice, of which she wrote, "visiting is definitely worth it, but plan a short trip. One to three days in Venice will be more than enough."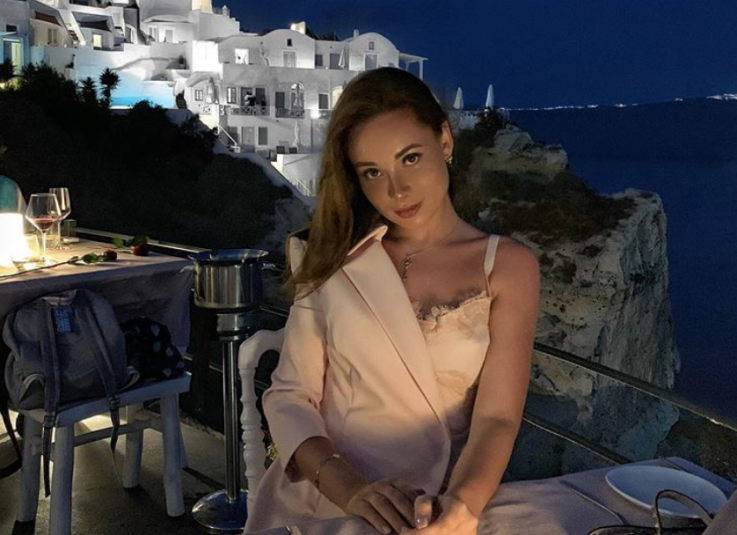 Earlier this month, another social media personality, 17-year-old Bianca Devins, was found brutally murdered, with gruesome photos of her body posted to Instagram and other platforms.
The chief suspect, Brandon Clark, reportedly called police on himself. When Clark, 21, was discovered in his car he slit his own throat and posted pictures of his bleeding neck on Instagram, as well.
Popular Instagrammer @Katti_Loves_Life Found Stabbed to Death Inside Suitcase | News