Ekaterina Rybolovleva, Russia's Latest Mini-Oligarch In America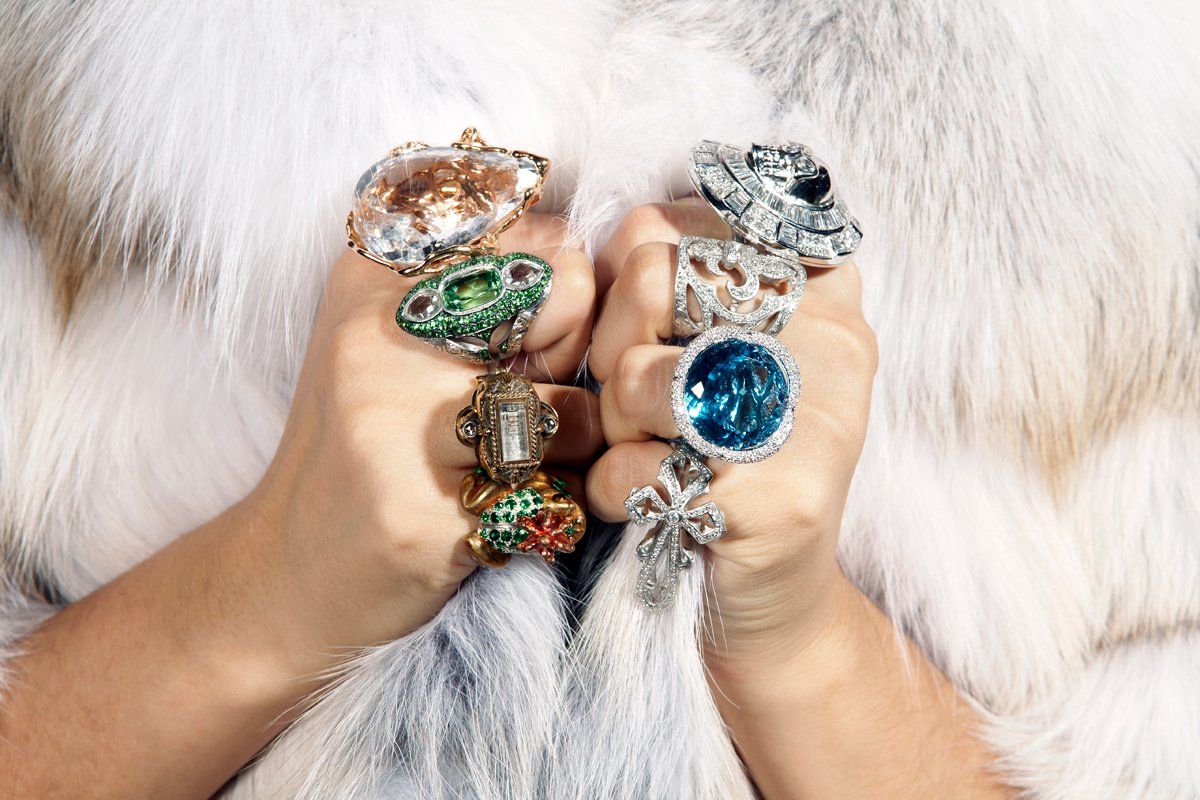 Say what you will about Ekaterina Rybolovleva, if you can say anything at all. At least the woman knows how to make an entrance.
A few weeks ago, the 22-year-old Russian equestrienne announced her presence on these shores by dropping $88 million on former Citigroup chairman Sandy Weill's Central Park West penthouse, which boasts an art gallery, two wood fireplaces, and a bedroom that looks like a concert hall. The sale set a record for Manhattan real estate and is likely to make the blonde, sylphlike Rybolovleva an object of envy within the Russian oligarchy: the first weekend the Weill apartment was open for view, eight clients went to look, six of them Russian. The most coveted piece of real estate in the Caucasus, it turns out, is on Manhattan's Upper West Side.
Mild-mannered "Katia," by all accounts much more demure than many of her fellow "minigarchs," is just the latest Russian billionaire to land in New York. Though the new pad is hers, the man footing the bill is almost certainly her father, Dmitry, the fertilizer king of Moscow. Dmitry is your average Russian oligarch, in the mold of New Jersey Nets owner Mikhail Prokhorov and cavorting yachtsman Roman Abramovich—businessmen who swiftly made their fortunes after the fall of the Soviet Union. With oil, metal, potash fertilizer, and frozen-juice empires, oligarchs have spent hundreds of millions on homes, boats, artwork, diamonds, birthday-party performances by middling American pop stars, and, of course, on their greatest love: their children. Katia already shuttles among residences in Switzerland, Monaco, and an undisclosed U.S. university. When she alights in New York, she will join a growing sorority of Russian billionairesses who call the city their third or fourth home.
Until recently, the majority of oligarch largesse has landed in London. But recent political and economic tumult has the oligarchs looking further West. One driver is the tougher British visa policies after the 2006 poisoning death of KGB officer Alexander Litvinenko. "London's getting a little hot," says Stephen Cohen, author of several books about modern Russia.
Add to that London's sky-high real-estate costs—even by the standards of people who pay $88 million for an apartment—and political unrest after this fall's Russian elections, and it's little wonder the Rybolovlevs are looking elsewhere. Dmitry, locked in an ugly divorce battle in Switzerland, also recently purchased a majority stake in the AS Monaco soccer team for $130 million and Donald Trump's Palm Beach mansion for $95 million.
"The Russians have become very sophisticated in the last few years," says Ukrainian-born New York lawyer Edward Mermelstein, who specializes in high-end Russian real-estate deals. "They don't like to be treated with disrespect, and it's a lot easier to get what they want, economically and socially, in New York." Last year alone, he helped four popular Moscow restaurants find locations in the city to accommodate the growing community. For many, New York is a better cultural fit than London. Says Cyril Tuschi, a filmmaker who released a documentary last year about imprisoned oligarch Mikhail Khodorkovsky: "Russians and Americans are very similar. Both have money as a fetish."
Now that Katia's moving in, Weill, often cited as one of the bankers most responsible for the financial crisis, will move with his wife, Joan, to a much smaller apartment on the sixth floor. One person who's toured both places described the Weills' new home as, effectively, "the maid's quarters."