'El Bloombito' Twitter Parody Account Reemerges as Michael Bloomberg Considers Presidential Run
A parody account mocking billionaire Michael Bloomberg's poor Spanish language skills has reemerged as the former New York City mayor weighs a potential campaign for the Democratic party's 2020 presidential nomination.
"Yo runningo para el presidente por que un billionairo de Nuevo Yorko esta exactlyo what el countryo needs ahora," the account "Miguel Bloombito" or "El Bloombito" tweeted on Thursday, after it was reported that Bloomberg planned to file paperwork by the Friday deadline to appear on Alabama's Democratic primary ballot. Although the tweet was not written in an actual language, it was intended to say: "I am running for president because a billionaire from New York is exactly what the country needs now."
Bloomberg, who has an estimated net worth of $54 billion, filed the paperwork for Alabama as reported on Friday. But he has not formally announced his candidacy.
A poll conducted by Morning Consult published on Sunday showed that the wealthy 77-year-old businessman would be entering the race just below the top tier candidates, with 4 percent of support among Democratic voters. The survey also showed that Bloomberg would potentially beat President Donald Trump in a one-on-one matchup, showing the former New York City mayor winning by 6 percentage points. However, 21 percent of respondents said they were undecided, or had no opinion, if they had to choose between the two billionaires.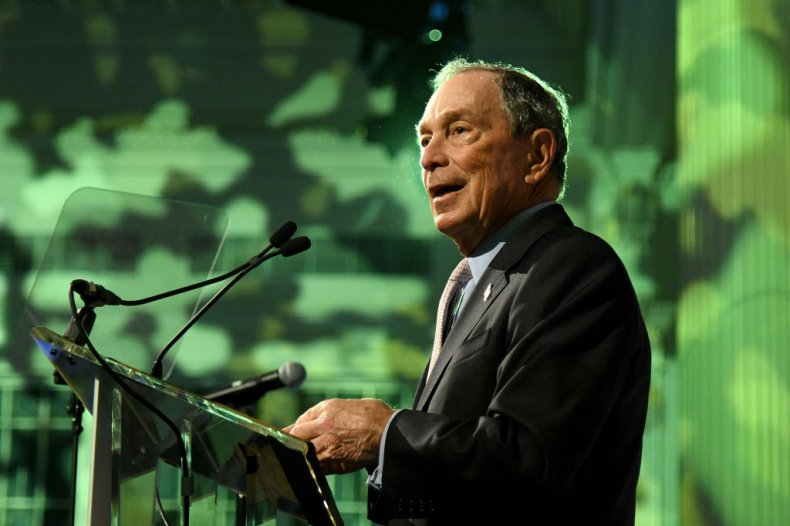 Newsweek subscription offers >
"El Bloombito" has been run by Rachel Figueroa, a Staten Island writer and artist who also tweets under the handle @Jewyorican, since 2011, according to Patch. She created the account back then after she saw a clip of Bloomberg, who was New York City's mayor at the time, speaking in Spanish during Hurricane Irene, which hit the East Coast as well as the Carribean.
"I've always said, I'll do it with El Bloombito until I don't want to do it anymore," Figueroa told Recode in 2016, when the billionaire was considering a run for president. "If he becomes president, I'll do it a bit longer," she said.
The account has posted a slew of satirical tweets over the past few days.
"Mucho excitemento para mi campaigño. Todos los gente quiere mi to be presidente!" the parody account wrote on Saturday. That would translate to: "A lot of excitement for my campaign. Everybody wants me to be president!"
On Friday, El Bloombito posted: "Ruñningo for presidente por que yo necesito to protecto los rightos del billionairos. No wealtho taxos. Todos el dinero estan mine." That tweet would appear to translate to: "I'm running for president because I need to protect the rights of billionaires. No wealth taxes. All of the money is mine."
While Bloomberg has pushed hard for stricter controls on guns and invested money to fight climate change, he has been critical of proposals to significantly raise taxes on the wealthy. As news of his potential presidential run broke, left-wing Democratic candidates Senators Bernie Sanders and Elizabeth Warren, who both advocate for hefty tax increases on the wealthiest Americans, took aim at the New York billionaire.
"I don't think that democracy should be about people coming in and buying elections," Warren told NBC News.
Sanders shared similar criticism. "Tonight we say to Michael Bloomberg and other billionaires: Sorry, you're not going to buy this election," he tweeted on Saturday.
'El Bloombito' Twitter Parody Account Reemerges as Michael Bloomberg Considers Presidential Run | U.S.