El Centro Helicopter Crash: Everything We Know About Deadly Marine Super Stallion Mishap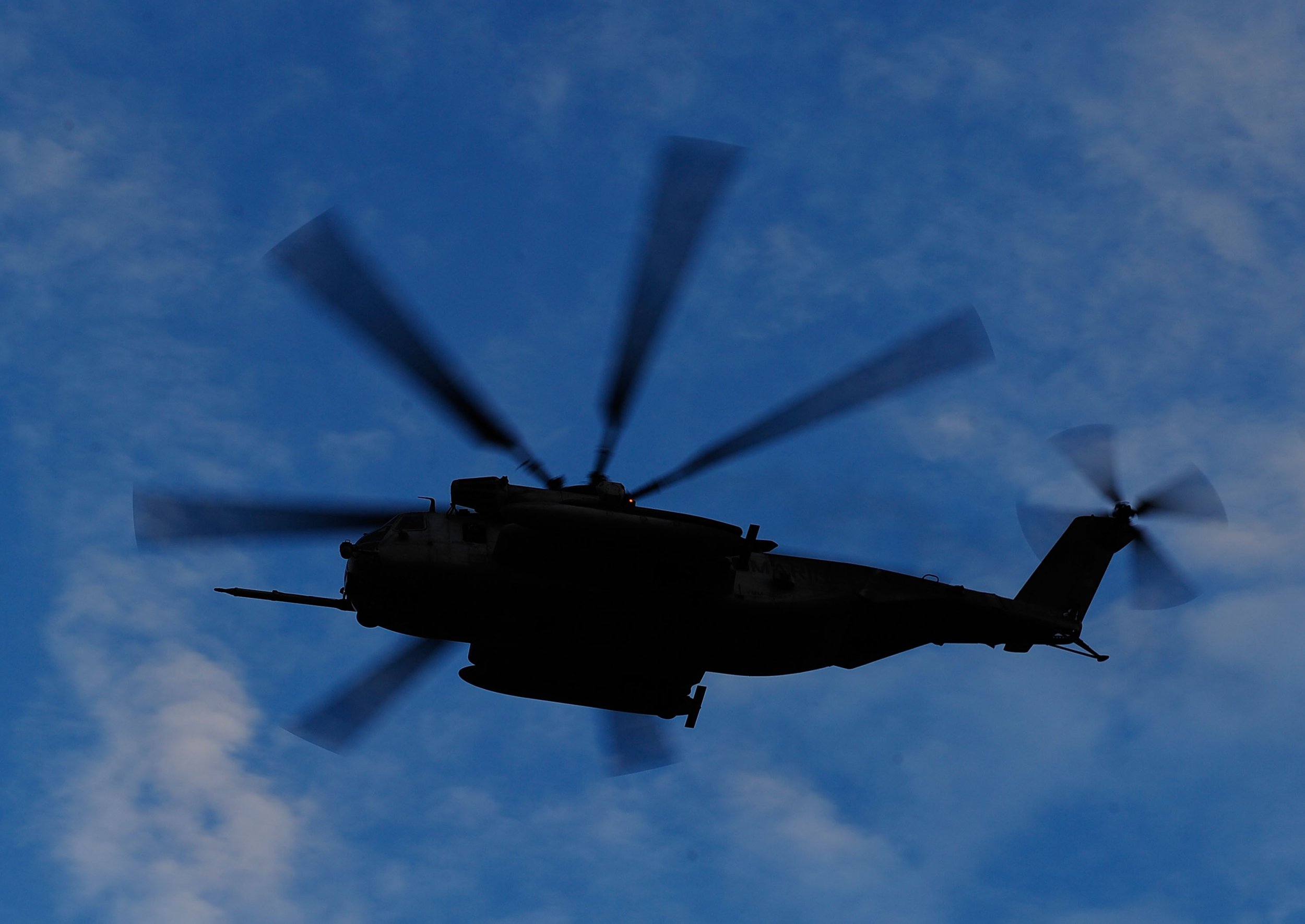 Four Marines are believed to have been killed in a helicopter crash during a routine training exercise in the vicinity of El Centro, California.
The Marine Corps CH-53E Super Stallion helicopter from the 3rd Marine Aircraft Wing crashed around 20 miles north of the U.S.-Mexico border at approximately 2:35 p.m. local time on April 3.
In a statement, the Marine Corps said all four crew members inside the helicopter are presumed dead pending positive identification. The names of the crew members are to be withheld until 24 hours after next-of-kin have been informed.
The helicopter had flown out of the Miramar air station in San Diego before crashing near to the border, according to the 3rd Marine Aircraft Wing. It is unclear what caused the helicopter to crash and an investigation is underway.
In a post on Facebook, the nearby Naval Air Facility El Centro wrote: "We request that you be patient as the Navy and Marine Corps team work through the incident. The situation on the ground is changing as new information becomes available. Once we can confirm the information, we will release it. Right now we ask that you keep these brave service members in your thoughts and prayers."
The CH-53E Super Stallion is the largest helicopter in the U.S. military. It is primarily used for used for minesweeping and transportation of cargo.
According to the Associated Press, the CH-53E Super Stallion crash is the deadliest to involve a military aircraft since 15 Marines and a sailor were killed after a KC130T transport plane went down in Mississippi in July 2017. In 2016, 12 Marines were killed after two of the Super Stallions collided mid-air off the coast of Hawaii.
Elsewhere, a Marine Corp pilot is in a stable condition after an AV-8B Harrier jet crashed in Djibouti, East Africa, on the same day as the CH-53E Super Stallion helicopter crash, the U.S. Naval Forces Central Command said in a statement.
"No other injuries were reported to personnel on the ground nor damage to infrastructure at the airport," the statement added.