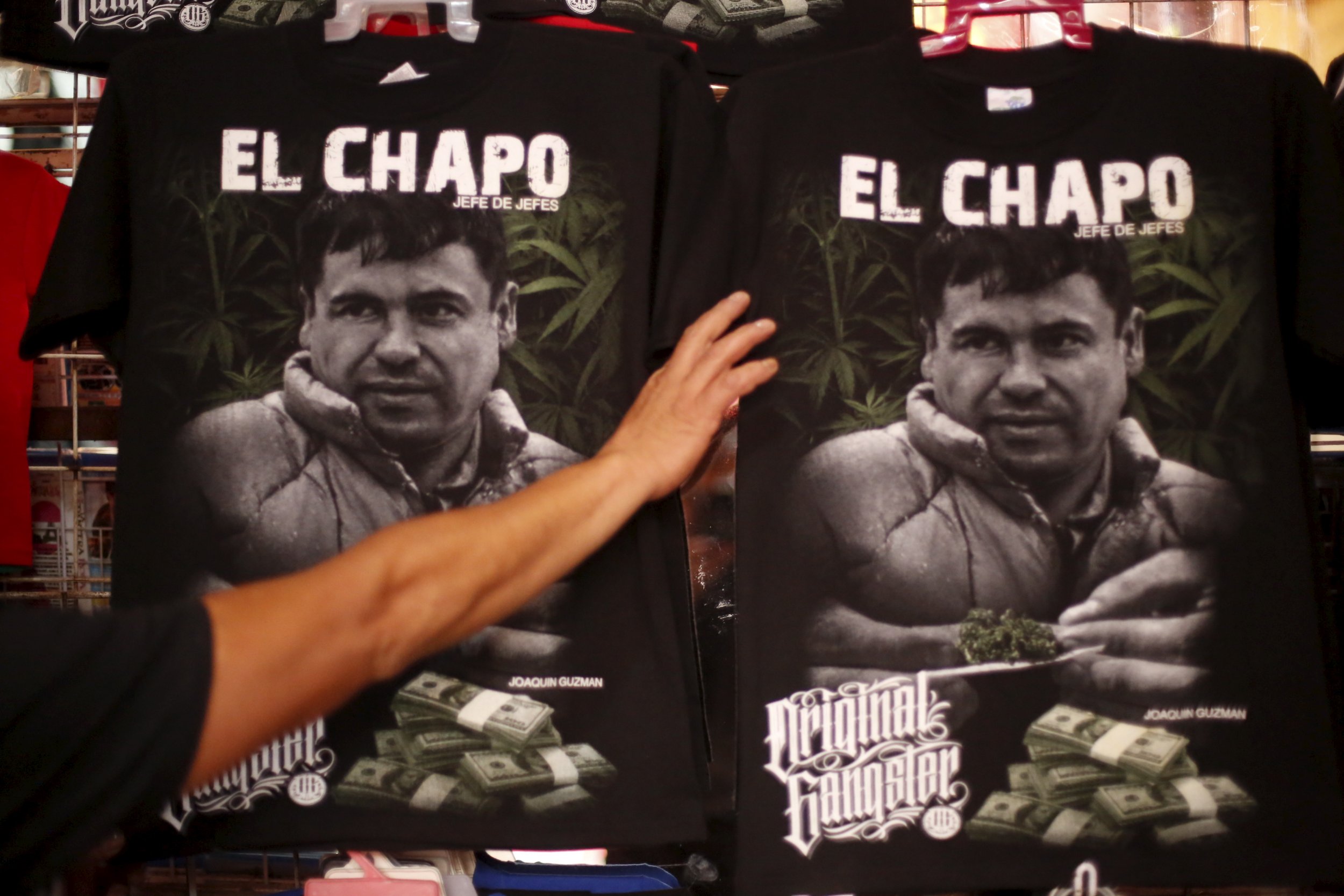 (Reuters) - Two dozen members of Mexico's powerful Sinaloa cartel have been arrested in an operation at the U.S.-Mexico border that also yielded assault-type weapons and hundreds of pounds of narcotics, U.S. authorities said on Sunday.
The secretive operation carried out by U.S. and Mexican authorities Friday dealt a "strong blow" to the cartel, the U.S. Immigration and Customs Enforcement said, just weeks after the arrest of cartel leader Joaquin "El Chapo" Guzman, following his escape from prison six months earlier.
"Due to the sensitive nature, this operation was conducted with utmost secrecy to maintain the element of surprise and to ensure the safety of the Mexican law enforcement officers executing it," ICE spokeswoman Gillian Christensen said in a statement late Saturday.
The statement did not name the 24 people taken into custody but said the operation dubbed "Mexican Operation Diablo Express" targeted high-level members of the drug trafficking organization.
Operating around Sonoyta, a Mexican city along the border with the U.S. state of Arizona, the Sinaloa cartel has smuggled millions of pounds of illegal drugs, millions of U.S. dollars and weapons between the two countries, ICE said.
The joint operation is further evidence of a more cooperative relationship between the United States and Mexico in cracking down on drug cartels responsible for taking billions of dollars worth of narcotics across the border every year.
Mexican authorities had extensive help from Washington in recapturing Guzman in a violent standoff in early January. Guzman had humiliated Mexican President Enrique Pena Nieto with a jaw-dropping escape from a maximum security prison.
Mexican authorities could not be reached immediately for further information on Sunday.
News of the latest operation comes just before the Iowa presidential nominating caucuses, the first test in the November 2016 election campaign. The perceived porousness of the U.S. border with Mexico has emerged as a hot issue in the campaign, with billionaire real estate developer Donald Trump, a candidate for the Republican nomination, proposing the construction of a wall along the entire length of the 1,900-mile border.
Sonoyta, in the Mexican state of Sonora, is directly south of the Cabeza Prieta National Wildlife Refuge, a vast wilderness area in the Arizona desert. The refuge earned a reputation as a soft point in the border that smugglers of drugs as well as illegal immigrants have exploited.