El Chapo and His Twin Daughters Wave To Each Other In Court As Judge Declines to Guarantee Money For Private Lawyers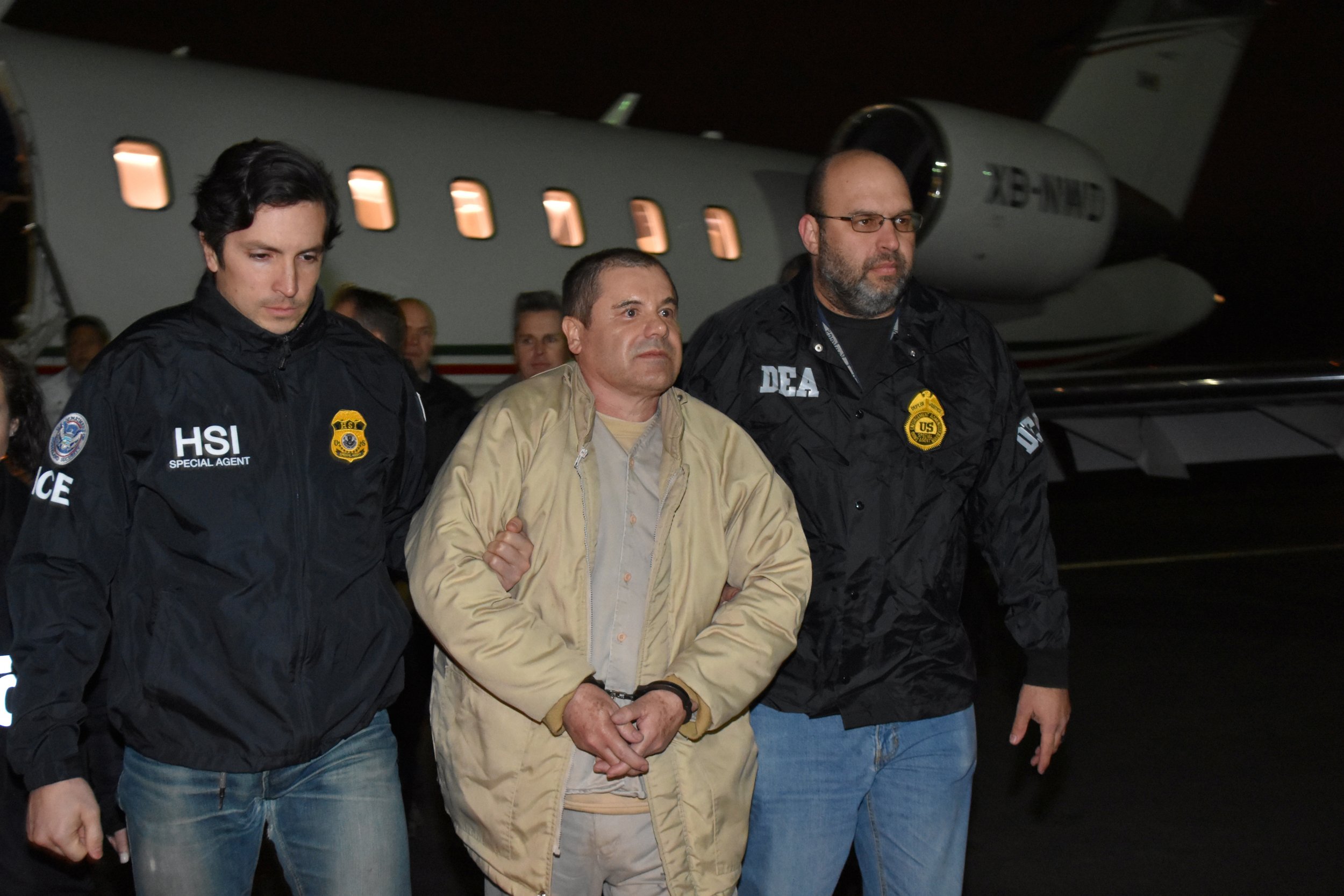 The courtroom was silent when "El Chapo" walked in. Dozens of reporters had overflowed the gallery, and there were so many federal prosecutors that U.S. District Judge Brian Cogan joked they might need a bigger table. But the drug lord's daughters, pretty twins seated in the front row of the gallery and dressed in navy dresses with red ribbons at the collar, were overjoyed to see their father and smiled as they waved wildly at him.
The Mexican drug lord looked across the courtroom as he entered on Monday morning. He wore a blue jumpsuit over a brown undershirt, and while he had shaved, he looked as if he hasn't had a haircut since he was extradited to the United States in January. When he saw the 5-year-olds, his face lit up and he smiled and waved back at them before he sat down between one of his public defenders and a translator.
"Good morning, Mr. Guzman," the judge said, and Joaquín Guzmán Loera—better known as El Chapo, or "Shorty"—turned away from his daughters and the hearing began.
Guzmán's public defenders in Brooklyn federal court argued that he should be able to hire high-profile private defense attorneys to represent him at his trial next year on international drug trafficking and money laundering charges without worrying that federal prosecutors would seize their fees by claiming the money came from his estimated $14 million in drug proceeds. But the judge said he wouldn't pressure the government to carve out counsel fees to ensure the lawyers get paid. However, he said he would let Guzmán meet with a family member Thursday to discuss his finances.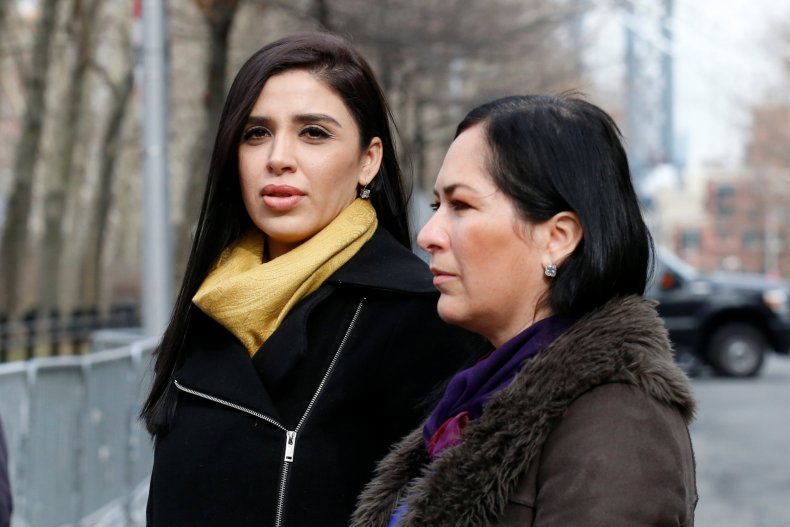 After the approximately 15-minute hearing, the private lawyers who want to represent Guzmán spoke to reporters outside the courthouse, complaining that the restrictive conditions he lives under at a federal jail in Manhattan are causing his mental and physical health to deteriorate.
"He's not been as quick mentally. It takes him some time when we sit down with him for him to acclimate himself to being with humans," says Jeffrey Lichtman, one of the private attorneys who wants to represent Guzman if he can be assured the government won't seize his fees. He added that Guzmán can't even converse with his guards because they don't speak Spanish. "If he gets moved to the Supermax prison in Colorado, it would be a vacation."
Guzmán led a violent drug empire from Mexico that transported more than 200 tons of cocaine into the U.S. His notoriety grew after escaping twice from Mexican prisons, prosecutors said in January. But in the courtroom on Monday, he slumped quietly in his chair with his translator murmuring in his ear and, behind him, a U.S. marshal with arms so big they stretched the sleeves of his suit.
Every few minutes as Guzmán listened to his lawyers discuss whether the evidence against him was being handed over quickly enough, he leaned back in his chair so he could see past his translator to his daughters, who were born in California in 2011, and his wife, a former beauty queen. When the hearing ended, Guzmán stood and waved at his family once more before walking back out of the courtroom.