El Chapo's Godson Pleads Guilty to Plans for Selling Thousands of Pounds of Drugs in U.S.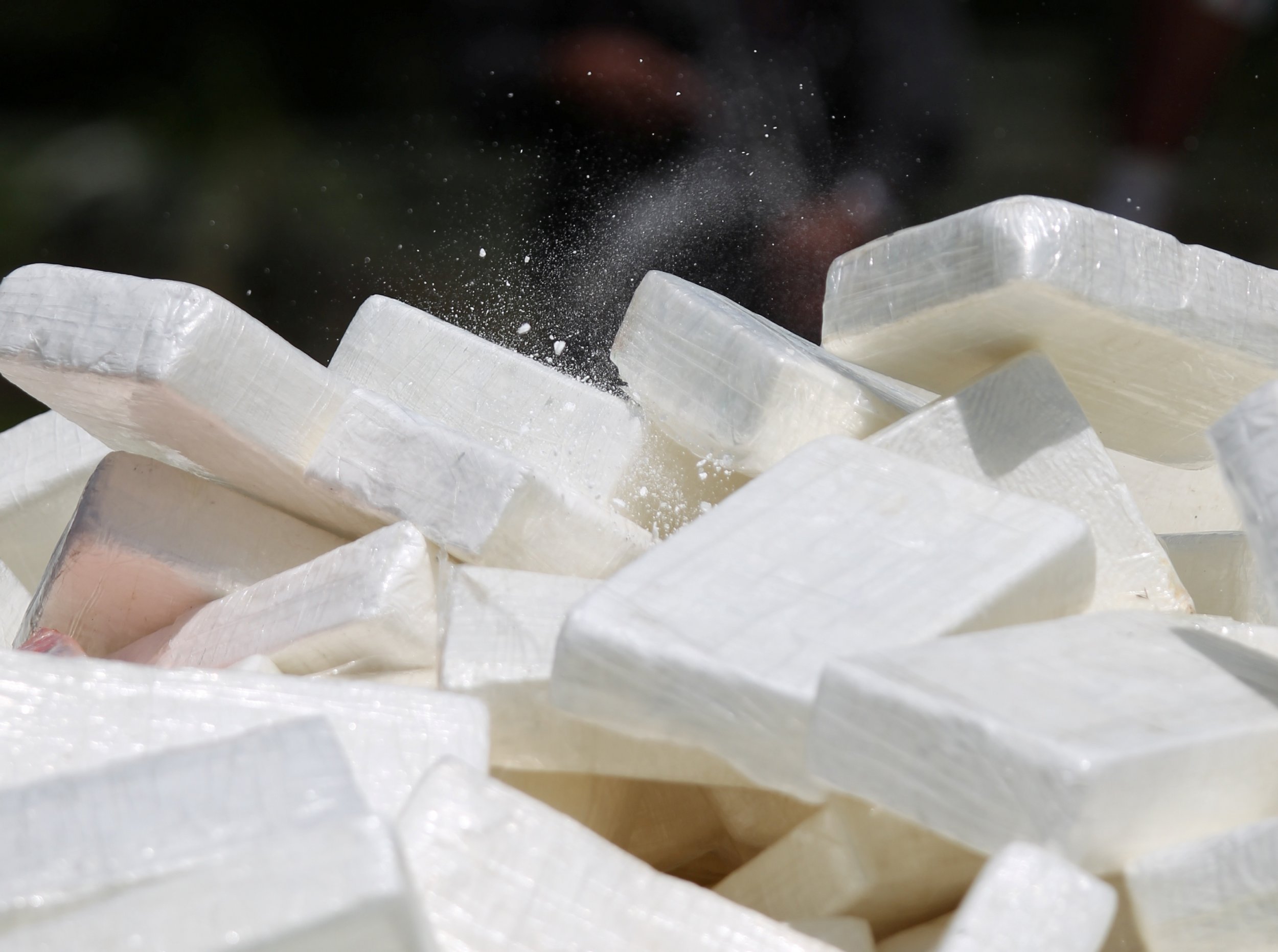 A man believed to be the godson of notorious drug lord Joaquin "El Chapo" Guzmán pleaded guilty Wednesday to importing thousands of pounds of cocaine, methamphetamine, and heroin into the United States on behalf of the powerful Sinaloa Cartel, the U.S. Justice Department announced.
Dámaso López-Serrano, also known as "Mini Lic," is believed to have become the highest-ranking Mexican cartel leader to self-surrender when he turned himself in at the U.S.-Mexico border in July 2017. Known for his playboy social media image, López-Serrano was thought to have been close with El Chapo's sons until López-Serran and his father staged a fight for control of the mighty cartel.
On Wednesday, López-Serrano admitted to planning to import and distribute tonage quantities of controlled substances into the U.S. and possessing firearms to promote the cartel's trafficking activities, the Justice Department said.
López-Serrano now faces at least 10 years behind bars and has agreed to forfeit $1 million in cash, The San Diego Union-Tribune reported. He will be sentenced in July.
Investigators started digging into his case in 2011 as part of a probe into what appeared to be a small-scale drug distribution ring around San Diego. After it became evident that the drugs were being supplied to the Sinaloa Cartel, the case ballooned into a multi-national, multi-state probe resulting in the seizures of nearly 5,000 pounds of cocaine, 3,000 pounds of methamphetamine, 211 pounds of heroin, 17.2 tons of marijuana, and nearly $28 million in proceeds from the drugs sales.
Along with López-Serrano, the investigation also targeted several other cartel associates including El Chapo's son, Ivan Archivaldo Guzmán-Salazar, who is also known as "Chapito." He and his brother, Ovidio Guzmán-López, still remain at large.
In the meantime, their father has been locked up in a New York City jail since January 2017 while awaiting his trial for several charges including international cocaine trafficking and criminal enterprise. The trial was pushed back from April to September on Wednesday in what could be seen as a victory for the kingpin, whose lawyer had asked the case's judge to allow him more time to review thousands of pages of court documents he was handed when he took over the case from public defenders in October. This also means that El Chapo will be forced to spend more time in solitary confinement, where he is detained in his cell for 23 hours a day.