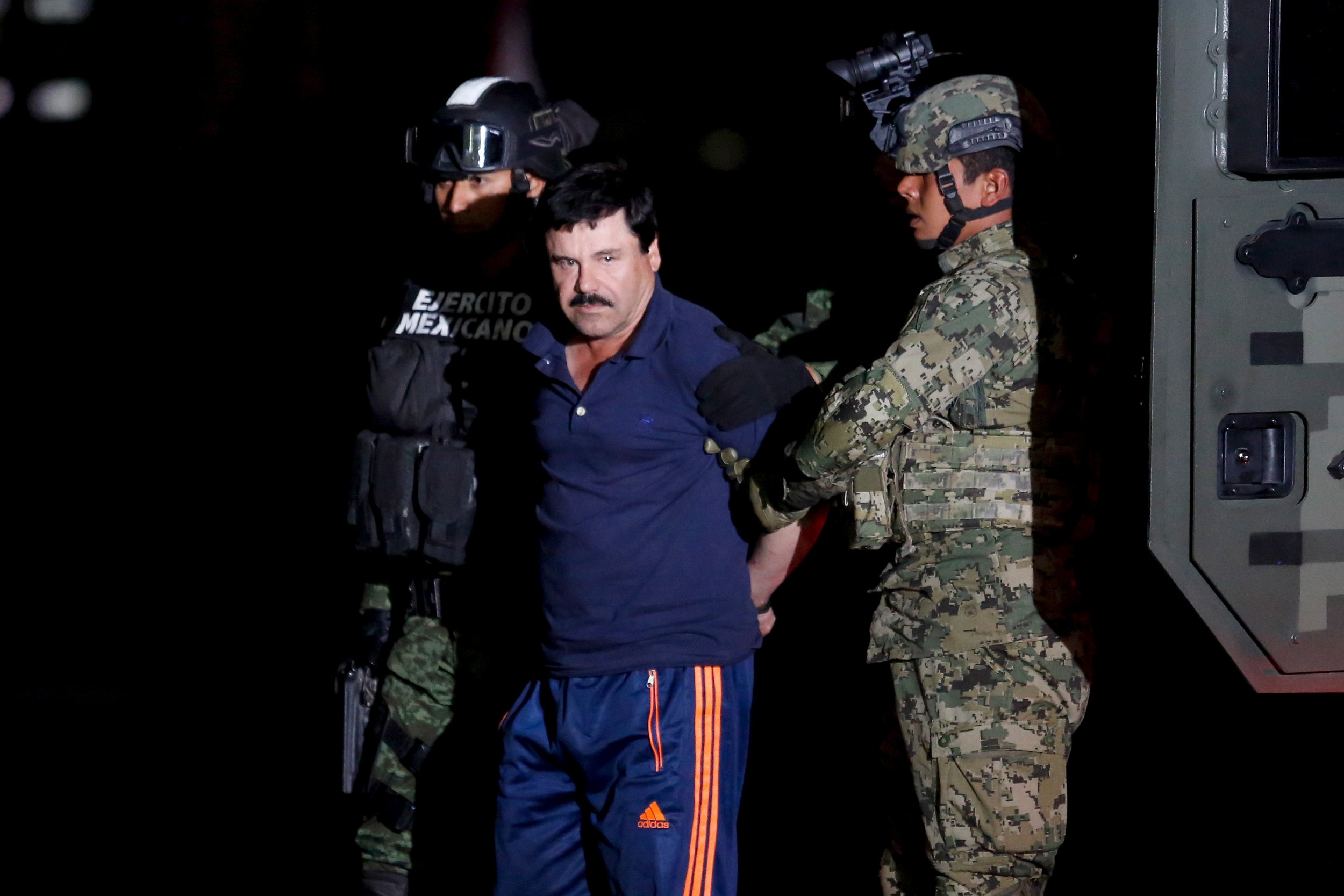 Captive Mexican drug lord Joaquin "El Chapo" Guzman is attempting to accelerate his extradition to the United States in the hope that he will be treated better in prison there, his lawyers said on Wednesday.
Guzman, who has twice escaped from Mexican maximum security prisons, was captured in Mexico in January, six months after his last jailbreak. The Mexican government quickly said it would initiate extradition proceedings for him to the United States.
The world's most notorious drug kingpin undertook legal steps to block his extradition, but his lawyers said he was so fed up with his treatment in Mexico that he was looking to move.
"He asked me to do whatever we could to put a stop to the situation he's in, 'I just want them to let me sleep,' he kept saying and told me 'try to get the quickest extradition possible for me, try and see about speaking to the U.S. government,'" one of the lawyers, Jose Refugio Rodriguez, told local radio.
Guzman has also complained about the amount of communication he is allowed with his family, being excessively cooped up in his cell, and that his cell is too cold, the lawyers said.
A second lawyer, Juan Pablo Badillo, told Reuters by telephone that the process would still take time.
"Since I was able to speak to (Guzman) from Feb. 15, he said he would analyze how we could start this process. It would definitely need to be subject to an agreement with the United States," Badillo said.