El Chapo Hitman Killed People In a White-Tiled, Sound-Proofed Room With A Drain For the Blood, Witness Says
A hitman for alleged Mexican drug kingpin Joaquin "El Chapo" Guzman killed people inside a white-tiled house that was soundproof and had a drain in the floor for blood, a witness told jurors on Monday.
Edgar Galvan said in his testimony that Antonio "Jaguar" Marrufo once took him to a home in Mexico, telling the court: "that's where he killed people," the New York Post reported. "In that house, no one comes out," he added, explaining that he'd also noticed a "drainage outlet" in the floor.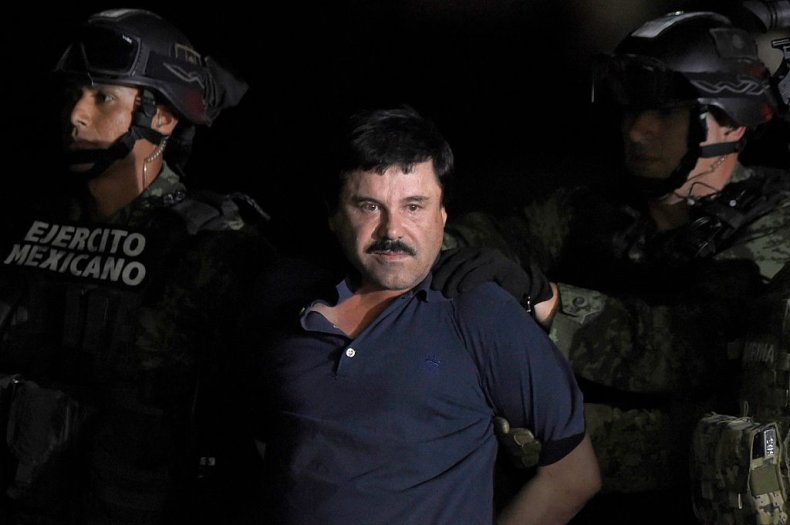 Guzman has been on trial in Brooklyn since November, facing a 17-count indictment, including importation and distribution of cocaine, murder conspiracy and firearms possession. He is accused of running what has been classified as the world's largest drug-trafficking organization for decades, according to Reuters. Edgardo Buscaglia, a Mexican expert in money-laundering, believed that Guzman "has a hand in, or controls, some 3,500 companies across four continents," The Guardian reported. The alleged drug lord has pleaded "not guilty" to all charges.
Galvan told the court on Monday that he'd become mixed up with Guzman's Sinaloa cartel when he met Marrufo at a club after he divorced his wife in 2007. Although he was previously just a regular cab driver, he began running guns from the U.S. to Mexico for the cartel at Marrufo's urging, British news site The Independent reported. He was caught in 2011 and pleaded guilty to charges of possessing firearms and narcotics, and is currently serving a 24-year sentence. Marrufo is also imprisoned in Mexico
The high-profile case has drawn significant international attention and, due to the violence of the Sinaloa cartel, the court has taken extraordinary measures to protect jurors and witnesses. Heavily armed federal officers have been present during hearings and bomb-sniffing dogs have combed the building for any threats. Identities of the jurors have also been kept secret over fears that they could be taken out by hitmen.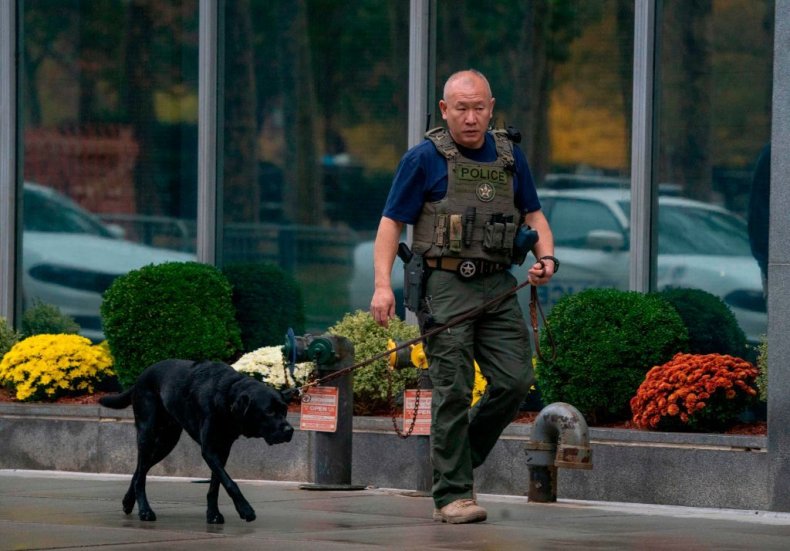 Meanwhile, the Sinaloa cartel has reportedly continued to operate despite the alleged kingpin's detention and trial. Two of Guzman's sons, Ivan Archivaldo Guzman Salazar and Jesus Alfredo Guzman Salazar, have allegedly been running the operation, and their reach is still extremely dangerous, according to Federal Judge Brian Cogan, who is trying the case. The latter son even has a reward of $5 million offered for any information leading to his capture.
Guzman's trial is expected to carry on for several more weeks.