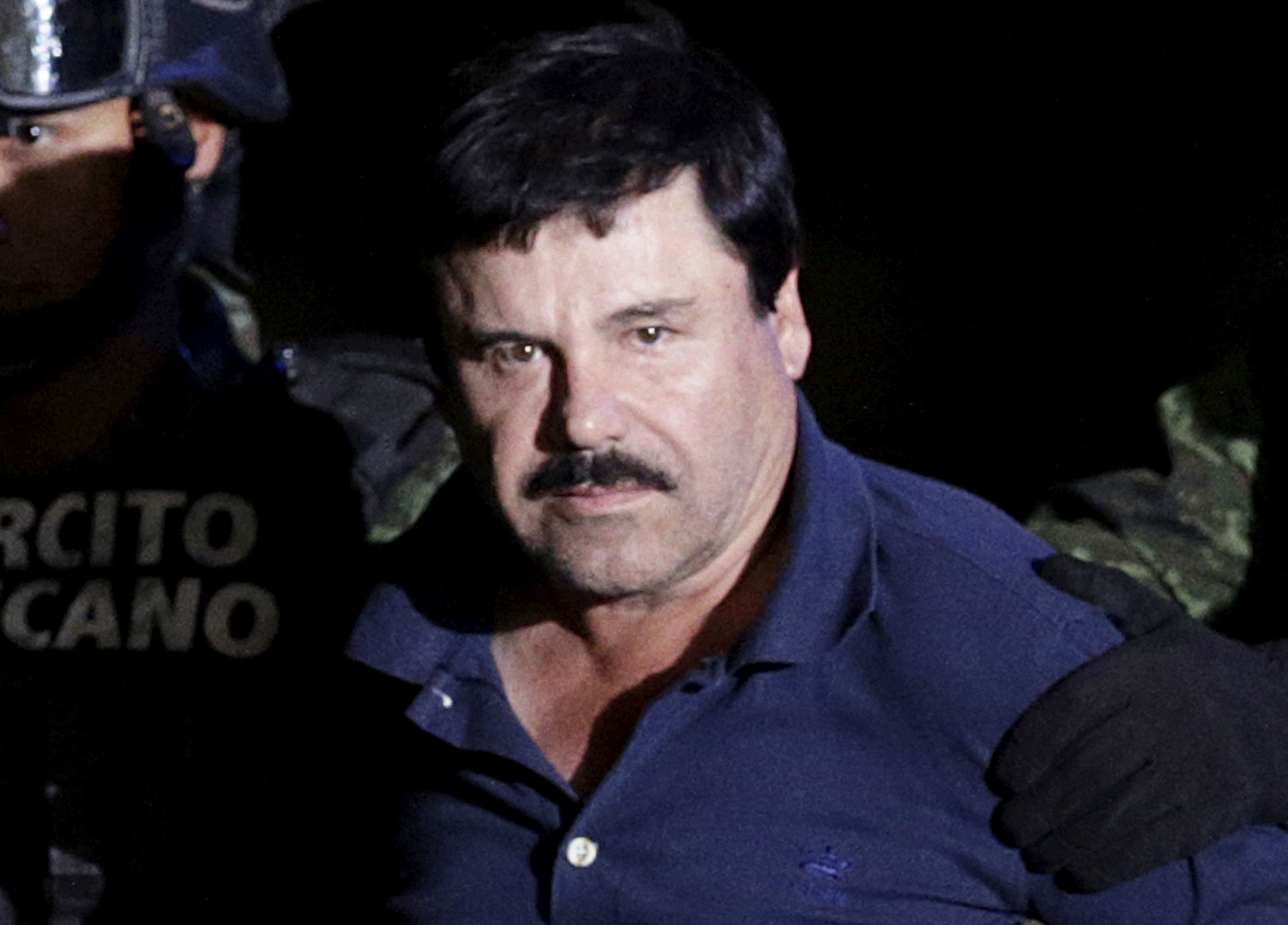 Mexican security officials have transferred the infamous drug lord Joaquin "El Chapo" Guzman to a less-secure prison in one of his cartel's strongholds.
The reason for the sudden transfer on Saturday is not clear. Local media speculated that the prison's close proximity to the U.S. meant that officials were preparing to extradite Guzman, something that authorities have denied.
The Cefereso No. 9 prison is in the northern state of Chihuahua, close to El Paso, Texas, CNN reported. Although Guzman is imprisoned in its maximum-security wing, it is far less secure than the Altiplano prison where he was previously.
Speaking to the Associated Press, Michael Vigil, the former head of international operations for the U.S. Drug Enforcement Administration, questioned the move. "It just doesn't make any sense," he said. "He has that part of his empire, he has the infrastructure there and he has people who would assist him in terms of engineering him another escape."
Guzman is in the middle of a legal battle over his possible extradition to the U.S. Officials have said that the final verdict on this could take a year for judges to reach. Vigil said that it seemed unlikely the move was to get him closer to the U.S. "They don't pre-position people.... He was not pre-positioned in Juarez to get kicked across the border."
The likely length of Guzman's extradition process has made authorities in the U.S. uneasy. Guzman has fled Mexican prisons twice, once in January 2001 and again in July 2015. The second escape attempt was from Altiplano prison.