El Chapo's Likely Destination: A 'Supermax' Prison in Colorado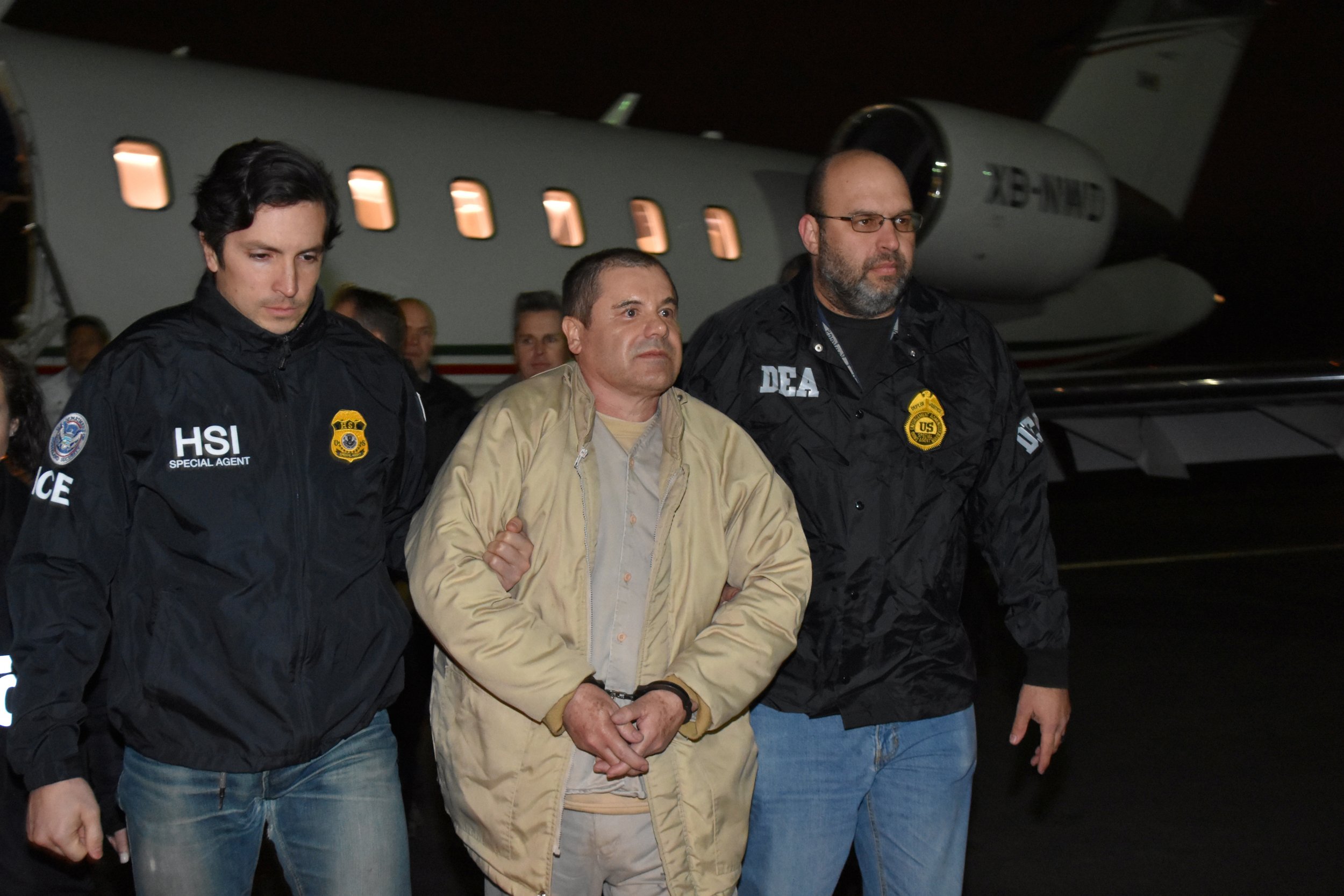 If Mexican drug lord Joaquin "El Chapo" Guzman, known as much for jail breaks as narcotics trafficking, ends up convicted in U.S. court, there is little doubt where he will spend the rest of his life—a super-secure Colorado prison housing America's most dangerous inmates.
Guzman, 59, pleaded not guilty in U.S. District Court in Brooklyn on Friday to charges he ran perhaps the world's largest drug smuggling operation during a decades-long criminal career that included the murder of rivals, money laundering and weapons offenses. As a condition of his extradition, U.S. prosecutors assured Mexican officials that they would not seek the death penalty.
The indictment against Guzman charges the reputed former leader of the notorious Sinaloa cartel with 17 criminal counts. If convicted, he would receive a mandatory life prison term, according to U.S. Attorney Robert Capers. There is no parole in federal prison.
In that case, Guzman would probably be sent away to the one-and-only lockup designed to incarcerate the highest-risk prisoners in the federal penal system—the Administrative Maximum Facility (ADX) in Florence, Colorado, 90 miles (144 km) south of Denver.
"There's a high likelihood that he would end up at ADX Florence given his history of escaping and his ability to compromise corrections staff in Mexico," said Martin Horn, a professor of corrections at City University of New York's John Jay College of Criminal Justice.
Widely known as Supermax, or "Alcatraz of the Rockies," the facility opened in 1994 and holds 400-plus inmates inside specially designed "control units" that function as prisons within prisons. Inmates in these units are confined to single-person cells for up to 23 hours a day, depriving them of virtually all contact with the outside world.
Among its most infamous residents are Ramzi Yousef, mastermind of the 1993 bombing of the World Trade Center in New York; convicted Boston Marathon bomber Dzhokhar Tsarnaev; the airline "shoe bomber" Richard Reid; and Unabomber Ted Kaczynski.
Special restrictions are designed not only to prevent escape and keep corrections staff safe but to ensure that the most incorrigible inmates have no means of exerting influence or threats beyond prison walls.
"The prisoners really have no contact with other prisoners, all their movements are controlled," Horn told Reuters. "They get limited privileges, limited contacts. ... It's a tough place to do time."
One 36-year-old former federal prisoner, who spent six years at Supermax between 2008 and 2014 for his involvement in prison riots at two federal lock-ups, said the stark conditions border on the "inhumane."
"Those guys at Guantanamo had it much better than we did," the ex-inmate said, speaking to Reuters on condition of anonymity. Numerous lawsuits have been filed against the U.S. Bureau of Prisons over living conditions there.
Citing security concerns, U.S. authorities have been tight-lipped about where Guzman will be held while awaiting trial, or where he would be sent if convicted.
His arrival in New York on Thursday followed recapture by Mexican authorities a year ago, after Guzman slipped away from a central Mexico prison through a tunnel, his second dramatic prison escape.
Some officials have said Guzman's extradition, coming on the eve of Donald Trump's inauguration as U.S. president, was intended in part as an olive branch to his incoming administration, though some Mexican officials said it was a nod to Barack Obama in the final hours of his presidency.
Either way, the move was seen by authorities on both sides of the border as likely to boost security cooperation and ease relations between the neighbors.