Mexican Drug Kingpin and Escape Artist El Chapo Gets Univision-Netflix Series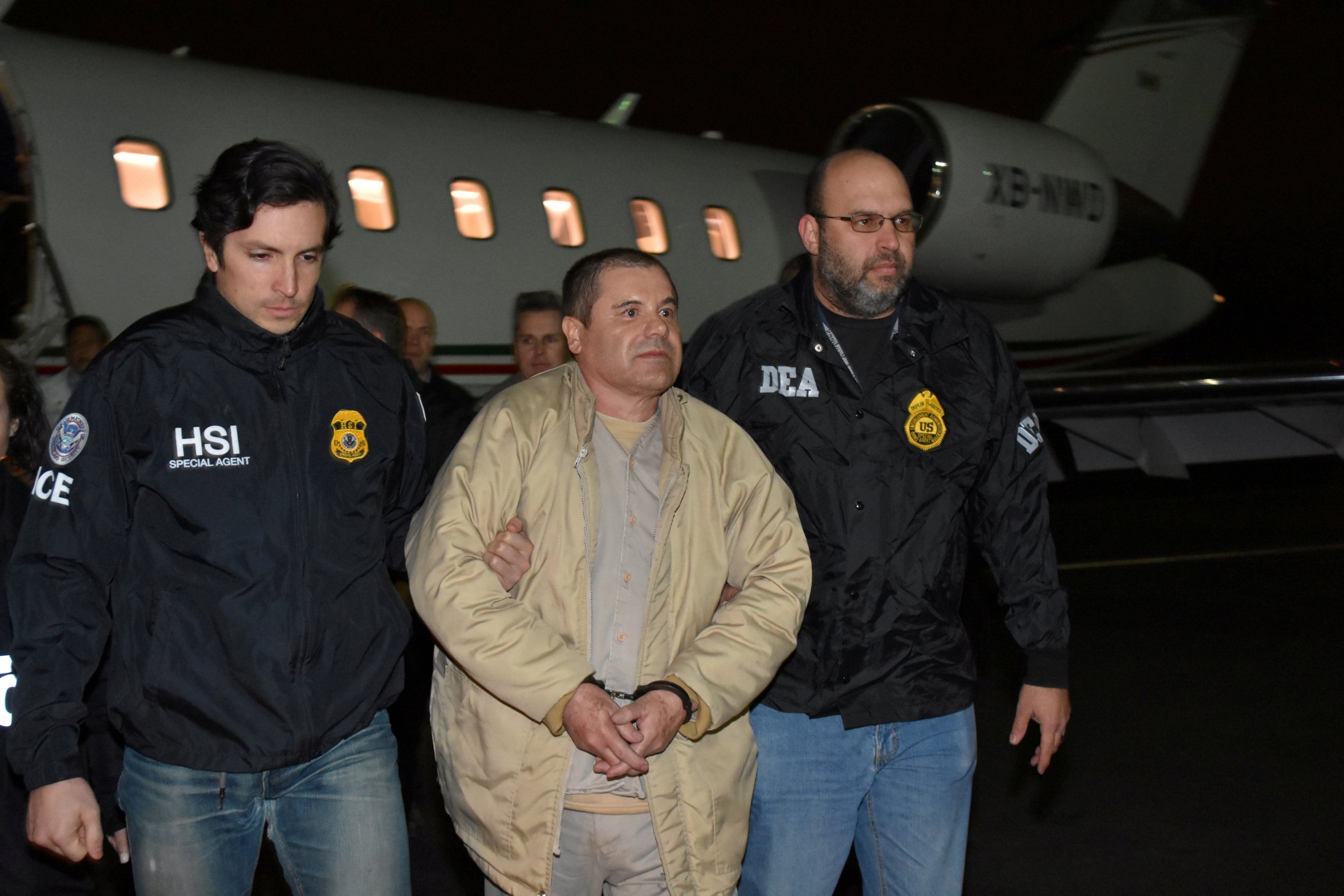 Updated | The Mexican drug kingpin Joaquín "El Chapo" Guzmán will be the protagonist of a new television series, AP reports Monday. The show will focus on the drug lord who headed the infamous Sinaloa cartel before he was jailed in 2016 and extradited to the U.S. and will premiere on Univision Sunday, April 23, airing later on Netflix. (The date is currently unconfirmed.)
Guzmán, feared by locals in his native Mexico and better known as "El Chapo" or "Shorty," used brutal violence to become the country's most powerful drug dealer in 2003. However, the cartel boss became an international celebrity following two bold prison escapes in 2001 and 2015—when he broke out of a maximum security prison in Mexico State through an elaborate tunnel network.
In January 2016, Mexican Federal Police arrested him for the last time following a high-speed car chase; he was later extradited to the United States. He is now in prison in New York City, where he is confined to his cell for 23 hours a day, with the lights on at all times.
Netflix and Univision, who have undertaken the series as a joint venture, kept the project shrouded in secrecy as they conducted filming under the threat of legal proceedings, AP reported.
'El Chapo' prison conditions worst in U.S., hinder proper defense, says lawyer
The filming of the series, titled El Chapo, took place in Colombia rather than Mexico with locals told the set was a production of a Spanish language soap: 'Dolores de Amore' or 'Pains of Love.' Extras taking part in filming in the Colombian town of Taibo told the AP that even they did not know what the series was about.
Producers decided not to film in Mexico because, following Guzmán's arrest, a violent power struggle has erupted for control of the Sinaloa cartel.
Filming in Colombia may also save Netflix and Univision in their legal battles. Guzmán has launched a series of legal appeals in Mexico against the producers. His lawyers have said the filming is unauthorized and further legal proceedings will be taken if the programme attacks the cartel boss or invades his privacy, his legal representatives have said.
This article has been updated to include that the show is airing on Univision first, before going to Netflix.