How Will Mexican Drug Kingpin El Chapo Pay His Lawyer?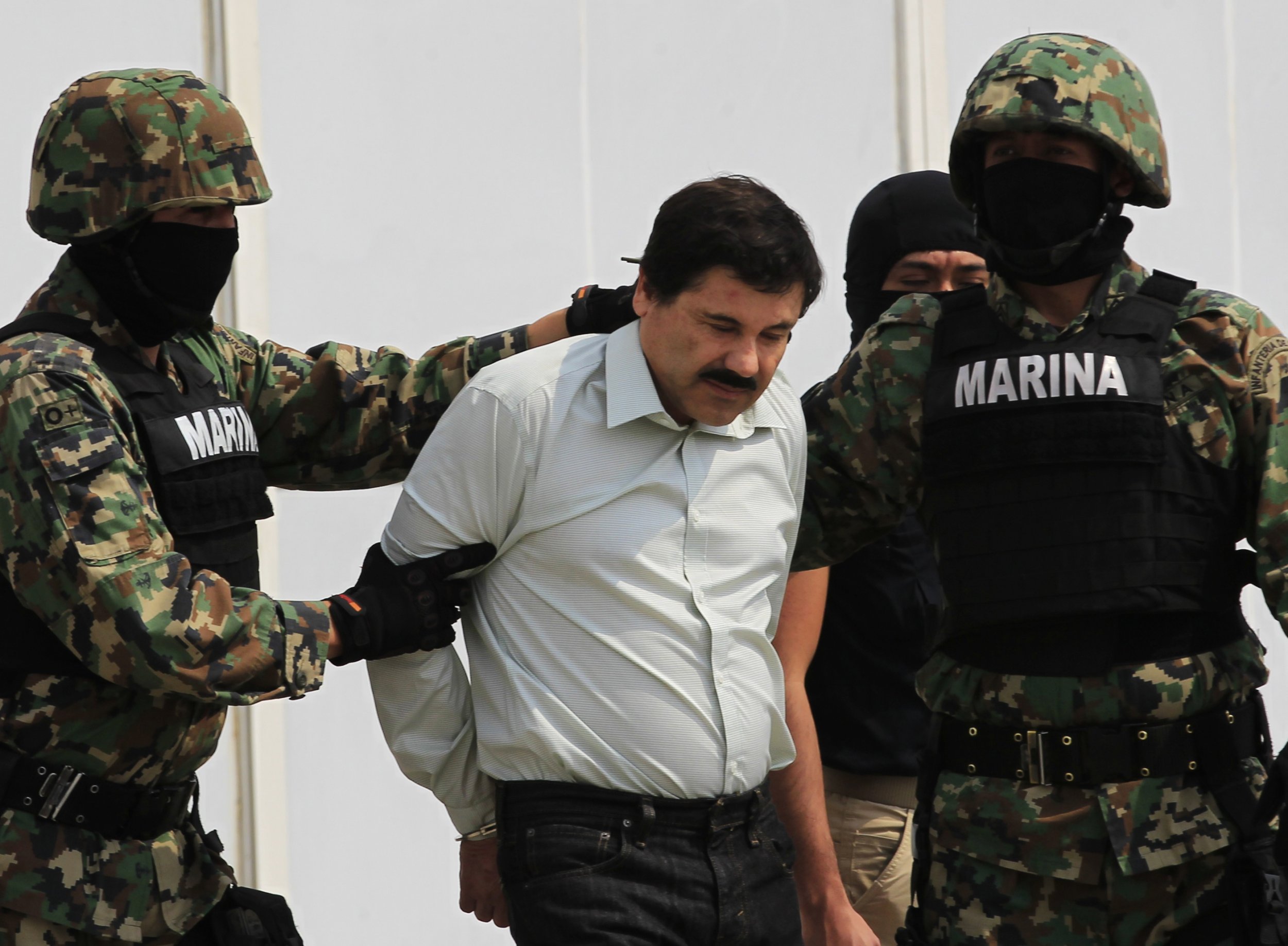 Since Joaquin "El Chapo" Guzman Loera was extradited to the United States more than half a year ago, many have wondered why a man whom U.S. prosecutors call "the most notorious drug trafficker in the world" had opted for a team of public defenders.
It turns out he's had a plan to hire his own lawyers all along. Last week, Jeffrey Lichtman, a New York-based criminal defense attorney who has represented clients like the son of convicted mob kingpin John Gotti, announced that Guzman had retained his services. Guzman has also signed on Eduardo Balarezo, who has represented other drug traffickers, including Alfredo Beltran Leyva, a one-time ally of Guzman in Sinaloa, their home state in Mexico. Two other attorneys, one of whom helped Lichtman on the Gotti case, have been brought on as well. "He's agreed to hire us; there's a team in place," Lichtman told Newsweek by phone. "I've been retained but have not put in a notice of appearance." The attorneys still have to formally seek the court's permission to represent Guzman, which Lichtman says will likely occur on August 14.
Guzman is currently detained in a high-security prison in Manhattan that, in the past, has housed terrorists, white collar criminals, mobsters and weapons traffickers. Officially represented by a team of public defenders, he has spent hundreds of hours with Lichtman but they have not reached a payment agreement, the attorney said. The issue of payment could be crucial to Guzman's case and any subsequent penalties in terms of asset forfeiture: although some estimates of the drug trafficker's worth range as high as $14 billion, prosecutors say they have not been able to locate a penny. Guzman's lawyers in Mexico—he reputedly has at least a handful on his payroll, and according to officials cited in the Mexican media some have been used to corrupt officials there—do not necessarily have license to represent him in the U.S. Because Guzman is on the U.S. Treasury Department's Office of Foreign Assets Control list, private legal counsel is prohibited from taking even $10 from him unless they have a license.
Guzman's extradition was conducted on January 19, and his Mexican lawyers weren't aware he would be tried in the Eastern District of New York, according to his federal defenders. Guzman has indictments against him in seven U.S. jurisdictions, dating back to 1995. His federal defenders and Lichtman also say that Guzman—who escaped twice from maximum security prisons in Mexico—is not receiving fair treatment. He's allowed one hour out of his cell a day, according to Lichtman, and has not seen another inmate or been allowed to communicate with relatives. "I'm not a bleeding heart defense lawyer, but they're torturing this guy," Lichtman said. "He's wrapped up tighter than any defendant in the history of America." Neither he nor any of his defenders have been able to shake his hand; they've only been able to speak through a plexiglass window, according to complaints raised before the judge.
Amnesty International sent a letter to federal prosecutors on May 30, expressing concern that the conditions imposed on Guzman were "unnecessarily harsh and… breach international standards for humane treatment." (Prosecutors have requested the court deny the request by Amnesty to visit Guzman.) In Mexico, it's common for imprisoned drug traffickers to complain to human rights groups of cockroaches in cells or lack of basic services like clean water. Guzman's lawyers filed several complaints while he was awaiting extradition in the border city of Ciudad Juarez.
Although prosecutors requested in April that Guzman be allowed screened communication with his wife to explore his options for outside counsel, Balarezo said by phone that Guzman has yet to do so. Balarezo said that he and Guzman had spoken prior to his extradition. When Guzman was flown to the U.S., Balarezo was contacted by Guzman's wife, former Sinaloa beauty queen Emma Coronel, and a sister, who asked him to represent Guzman.
Lichtman said he was most likely recommended to Guzman by the public defenders, given his work on the case of John "Junior" Gotti, the son of the "Teflon Don," whom prosecutors went after on charges including racketeering, murder and securities fraud. None of the charges stuck.
Chapo's trial has been postponed until April 2018. Prosecutors say they have thousands of documents and hours of wiretaps to submit as evidence against Guzman, who faces charges of drug trafficking, unlawful use of firearms, money laundering and conspiracy to commit murder.