Where is El Chapo's Money? Mexican Attorney General Admits No One Can Find a Dollar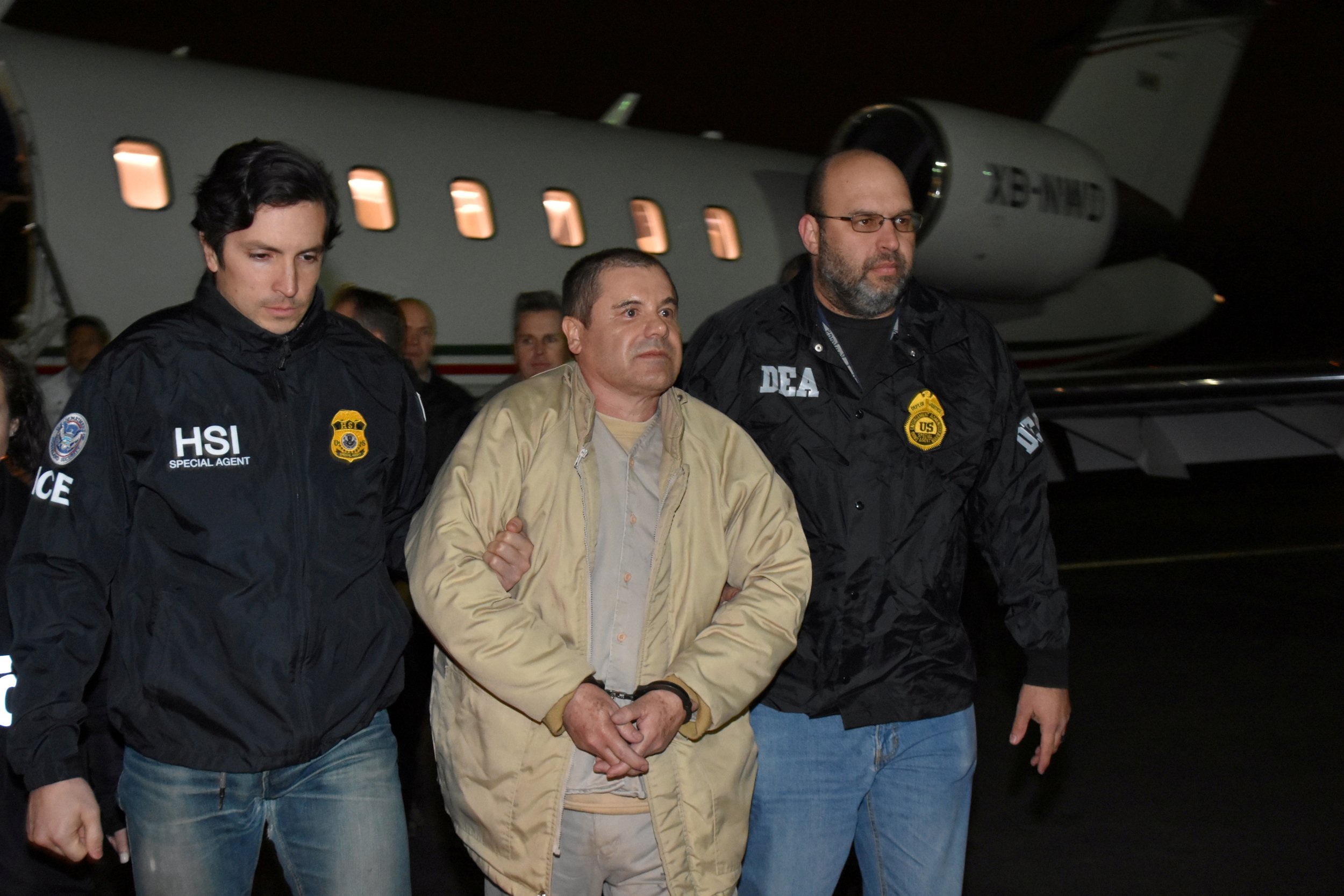 Drug kingpin and prison escape artist Joaquin "El Chapo" Guzman was one of the most notorious, vicious and wealthy criminal masterminds of his time. Problem is, authorities can't seem to find a single dollar of the billions El Chapo's cartel raked in over the years, Mexico's attorney general admitted during a television interview Wednesday, according to The Guardian.
While it's believed El Chapo personally attained a fortune of $1 billion, Raul Cervantes told Mexican channel Televisa that U.S. officials can't seem to find a dime.
"As of today, U.S. authorities have not found not even one dollar of El Chapo's assets," Cervantes said. "His money hasn't been found because he didn't use the financial system."
Drug dealers notoriously build up mountains of cash through their shady and illegal business dealings and avoid using financial institutions because they often cannot offer proof the money came from a legitimate source. Often times dealers wind up in jail on charges of money laundering or tax fraud.
Cervantes was making his appearance on television to praise the arrest of El Chapo's former No. 2, Damaso Lopez, on Tuesday as Mexican officials believed he was trying to take the reins of the cartel, according to The Guardian.
Beginning in the late 1980s, El Chapo's Sinaloa cartel supposedly started to pile up a mass fortune of roughly $14 billion until he was apprehended by Mexican officials.
As part of the widely-known and extremely violent drug cartels that have ravaged Mexico for decades, El Chapo also gained global notoriety for his abilities to escape prison and allude authorities. He first broke out of a Mexican prison in 2001, supposedly by hiding in a laundry cart, and was on the run until 2014. But a little less than a year later, in July 2015, El Chapo used a hole in his cell's floor to make his way down to a tunnel that held a motorcycle affixed to a rail.
But, in early 2016 El Chapo was again apprehended, and in order to avoid yet another escape and to ensure he faces charges, he was extradited to the United States in January.
Where is El Chapo's Money? Mexican Attorney General Admits No One Can Find a Dollar | World