Get Ready for a Wave of El Chapo Programming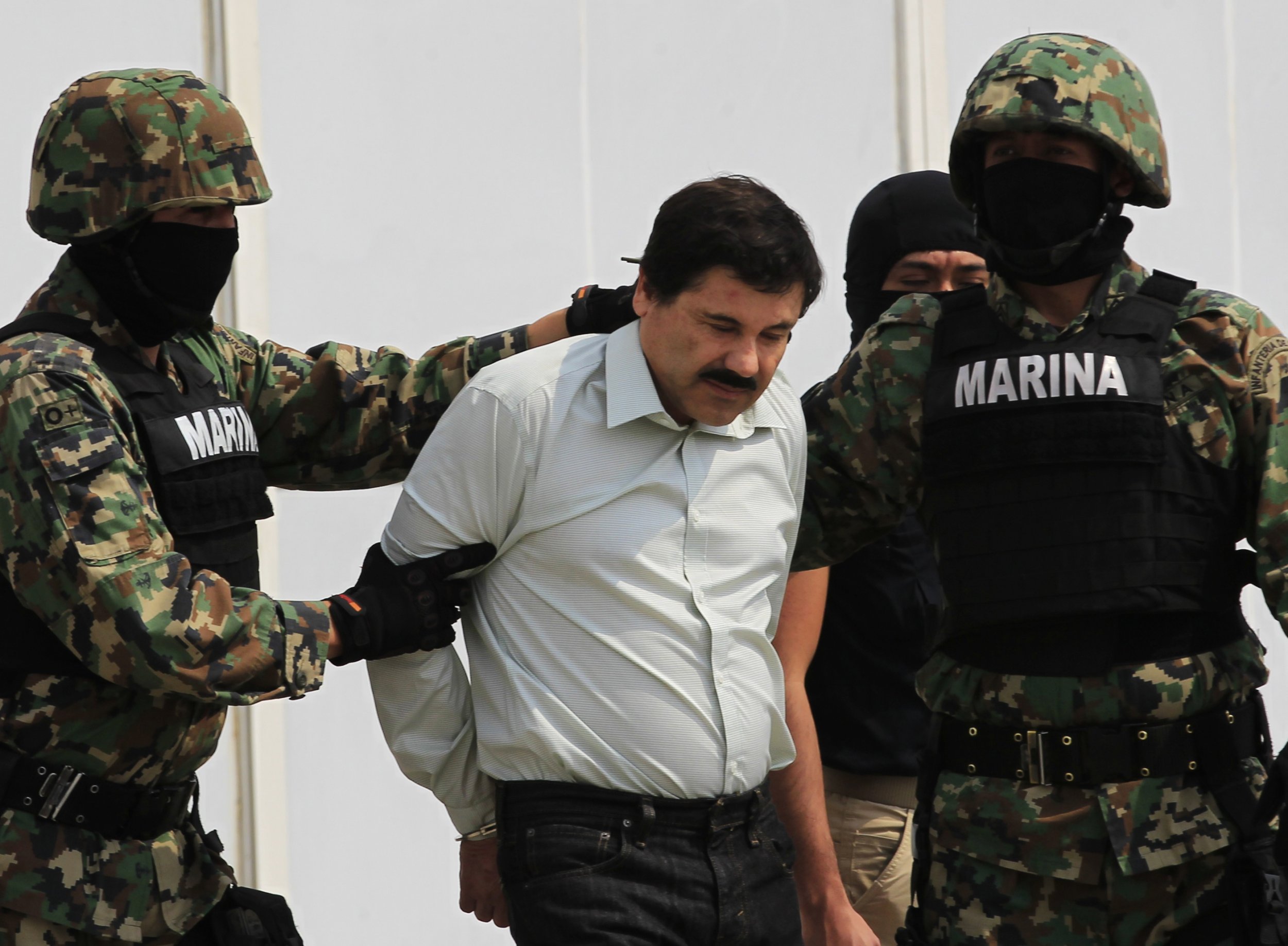 Joaquín "El Chapo" Guzmán fancies himself the star of a life worthy of the the big screen. So thirsty was the notorious drug lord to bring his story to movie theaters that while still on the run he arranged meetings between his attorneys and producers in an effort to make it happen. Those meetings clued authorities into Guzmán's whereabouts and, ultimately, led to his arrest in January of 2016.
Related: El Chapo's likely destination: a 'supermax' prison in Colorado
Regardless of whether El Chapo is directly involved, there's no doubt that his story is worthy of a dramatization. Maybe even a few of them.
The Hollywood Reporter reported on Wednesday that Sony has acquired the rights to Hunting El Chapo: The Thrilling Inside Story of the American Lawman Who Captured the World's Most-Wanted Drug Lord, a forthcoming book from Cole Merrell and Douglas Century. The studio is reportedly seeking a big-name director to helm the adaptation, and Michael Bay is currently at the top of their list.
That's not all. In 2015, Fox acquired the rights to Don Winslow's novel Cartel, which offers a fictionalized account of El Chapo's story. That adaptation will be directed by Ridley Scott, and will likely go head to head with Sony's adaptation of Hunting El Chapo.
These projects will join an already-in-production TV series about the drug lord that will be called, simply, El Chapo. It's set to air on Univision this year, after which it will be made available to stream on Netflix.
There's about to be a lot of El Chapo content, but it shouldn't be that surprising considering the extent to which Colombian drug lord Pablo Escobar has been cranked through the Hollywood ringer in recent years. The most famous product is Narcos, the Netflix series that is about to enter its third season. There was also the 2014 film Paradise Lost, which starred Benicio Del Toro and the 2016 film The Infiltrator, starring Bryan Cranston. Javier Bardem and Penelope Cruz are also set to star in a Pablo Escobar love story called Escobar. It turns out that people like stories of drugs, murder and power.
Though Escobar died in 1993, El Chapo should be alive to bask in the glory of the movies, TV shows, books and whatever other mainstream that will soon bear his name. It might not be easy, though. The most likely destination for the 59-year-old, who is currently on trial in New York, is a prison in Colorado called Supermax that has been dubbed the "Alcatraz of the Rockies." One inmate called the conditions "inhumane" and said it was worse than Guantanamo Bay. Prisoners have little to no contact with other inmates, and all of their activites are closely monitored. It's unclear whether they are permitted to watch biopics or TV series based on their own life.