El Chapo Wants More Exercise Time—Officials Think He Is Planning New Jail Break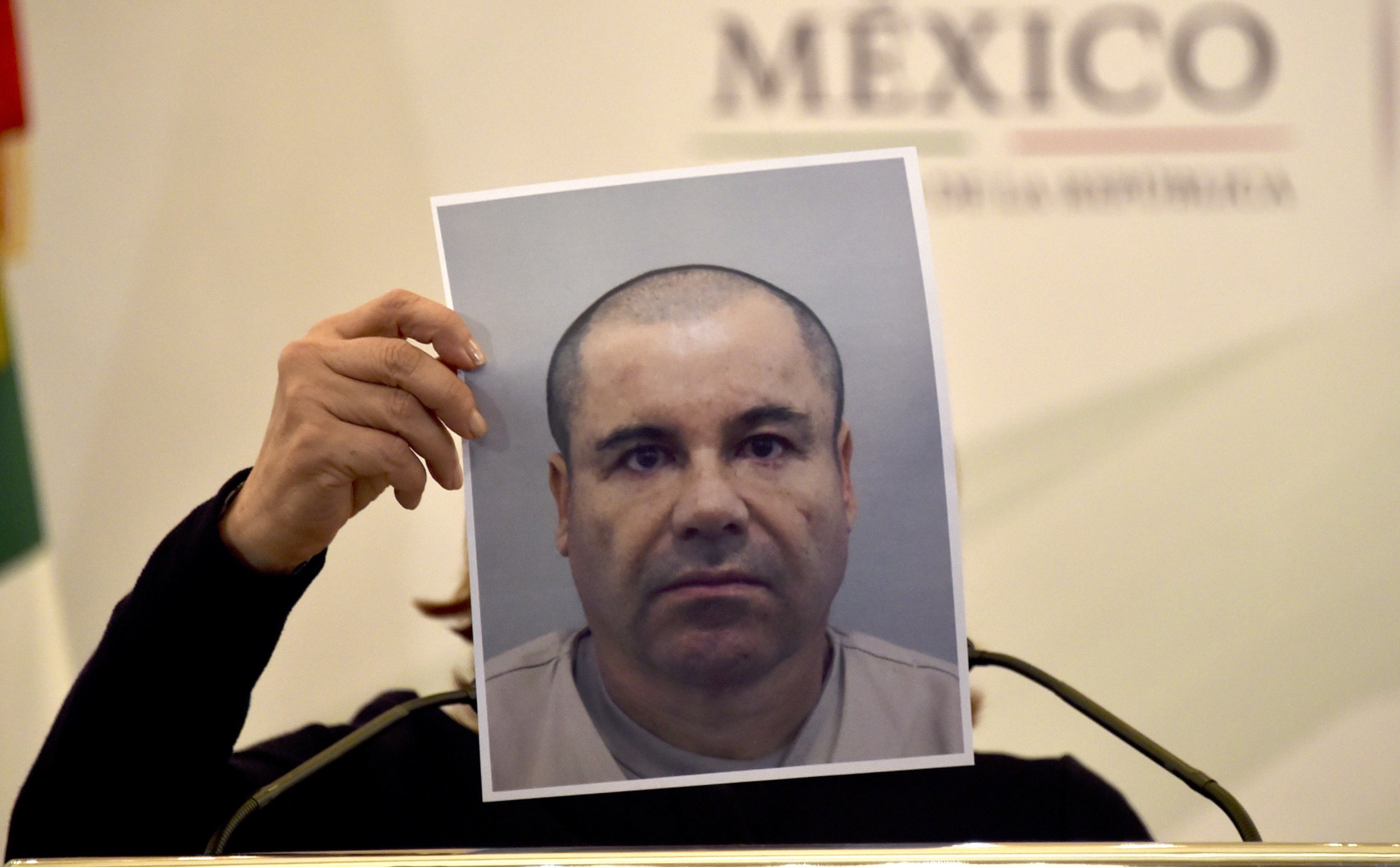 New York prison officials are concerned that notorious drug lord Joaquin "El Chapo" Guzman is planning another audacious escape effort, after being convicted on 10 counts of drug trafficking and conspiracy to murder earlier this year.
The 62-year-old is currently being held at a correctional facility in New York. Requests submitted via his lawyers have raised concerns he may be looking for a way to slip out of custody.
Guzman led the powerful Sinaloa cartel in Mexico, which prosecutors said became the largest illegal drug supplier to the U.S. under his guidance. He was extradited to the U.S. from Mexico in 2017 to face a host of charges spanning multiple states. In February, he was found guilty on 10 counts and could face life imprisonment. He is due to be sentenced in June.
But according to The Washington Post, Guzman may be trying to escape before he can be sentenced. The drug kingpin successfully executed two bold prison escapes while being held in Mexico, including one in which he slipped away through a mile-long tunnel dug under the jail where he was detained.
Guzman's lawyers have filed a request with a judge asking that their client be granted at least two hours of outdoor recreation each week, access to the commissary, earplugs and water bottles, The Post noted.
The request argued that the nature of Guzman's solitary confinement detention violates "the 8th Amendment's ban on cruel and unusual punishment as well as the fundamental norms of human decency." Guzman's lawyers say the "deprivation of sunlight and fresh air, over an excessive 27-month period, is causing psychological scarring."
But prison officials are refusing to make concessions. According to CNN, authorities cited a 1981 plot to break a prisoner out of the same facility as an example of the risks of giving Guzman more freedom. In that foiled plan, the escape team hijacked a sightseeing helicopter and flew to the facility, where they attempted to cut open the wire mesh surrounding the jail.
"The defendant has successfully planned and executed elaborate escapes from two high-security penal institutions," officials noted. "As detailed at trial, one of the defendant's escapes involved the construction of a sophisticated, ventilated tunnel that stretched for over a mile. Certainly, an escape via rooftop, using a helicopter, or any related means would be elementary by comparison."
Guzman's defense team has a week to reply to the decision. The convicted drug lord is not allowed any unmonitored phone calls or mail, with attorneys serving as his only link to the outside world.