'El Chapo' Rival Extradited to U.S. as Key Witness Against Cartel Kingpin
Mexico has extradited the former right-hand man of "El Chapo" to face charges and serve as a key witness in the case against the former Sinaloa cartel boss.
Dámaso López, 52, was extradited Friday by authorities from the Mexican border city of Juárez. In a video posted to Twitter by the office of Mexico's attorney general, a handcuffed López can be seen being led by armed police from a helicopter to an airplane for transfer to the U.S.
Arrested in 2017, Lopez—who has been dubbed the Graduate, due to his college education—is charged with drug trafficking and money laundering, among other crimes. In 2001, he is believed to have helped Joaquín "El Chapo" Guzmán, 61, the former kingpin of the Sinaloa cartel, escape from prison.
Guzmán was arrested again in 2014, but escaped from prison 18 months later in July 2015. After a massive manhunt, the drug baron was recaptured by Mexican authorities in January 2016. A year later, the cartel leader was extradited to the U.S., where he is currently awaiting trial.
Despite formerly serving under Guzmán, López aimed to take control of the Sinaloa cartel. He launched a bloody feud with El Chapo's son for control in 2016. López allied with the Jalisco New Generation cartel and triggered a string of violence in the Mexican coastal states of Sinaloa and Baja California, The Guardian reported.
However, López was arrested in 2017, with his wing of the cartel in shambles. His own son, Dámaso López Serrano, had surrendered to U.S. authorities and pleaded guilty to charges of drug smuggling.
Mexico's acting attorney general, Alberto Elias Beltran, said Friday that López is viewed as a key witness in the case against Guzmán. Beltran also said Mexico would suspend charges against López to avoid violating due process guarantees, according to Business Insider.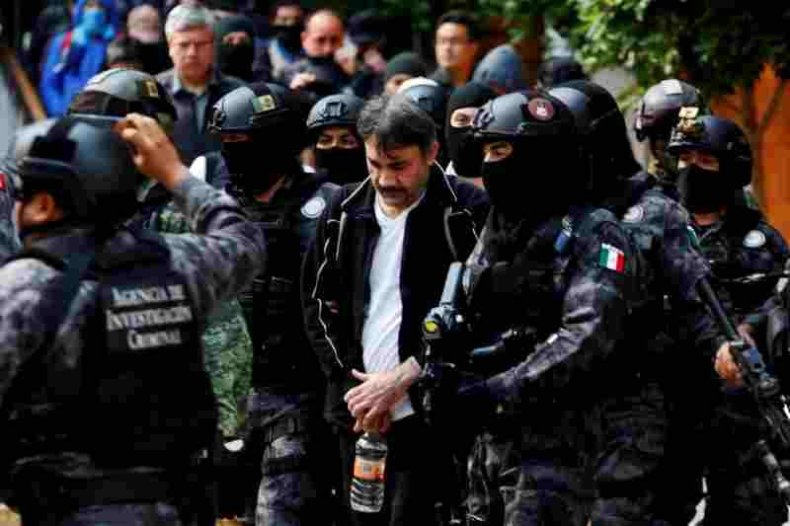 "He's a key person as much as for the United States government as for the Mexican government," Beltran told a local radio program. "We can bring to a good conclusion the process the United States is carrying out against Guzmán."
The court case against El Chapo will begin in New York in September, according to Spanish newspaper El País. If he cooperates, López could testify in front of the court that Guzmán was the top leader of the Sinaloa drug organization. It is believed that López will for now be transferred to Virginia, where he will be held under tight security in the lead-up to the trial.