El Chapo Sentencing, Trial Verdict: Drug Kingpin Found Guilty, Likely to Spend Rest of Life in Prison
The undisputed drug lord of the Sinaloa cartel escaped two Mexican prisons, but on Tuesday he couldn't escape Lady Justice.
A partially sequestered federal jury, marooned on the fortified eighth floor for three months, was barraged with PowerPoints, videos, recordings, trollies full of confiscated dope evidence and countless witnesses (many of them turncoats who sang to shave time off their prison sentences). The jurors presented with the government's case to bring down a 21st-century Al Capone and expose how one of the most sinister syndicates ran enough bricks to build a skyline's worth of methamphetamine, marijuana, cocaine and heroin over the border to sate an insatiable American demand.
The seven women and five men deliberated for five days until they decided the fate of Mexican drug kingpin Joaquín Archivaldo Guzmán-Loera—aka El Chapo or Shorty—and rendered a verdict.
"Guilty!" was read aloud by U.S. District Judge Brian Cogan, who has been refereeing one of the most sublime courtroom dramas in recent times. Predawn convoys crossed the Brooklyn Bridge, with helicopters whirring above, to transport the extremely important prisoner.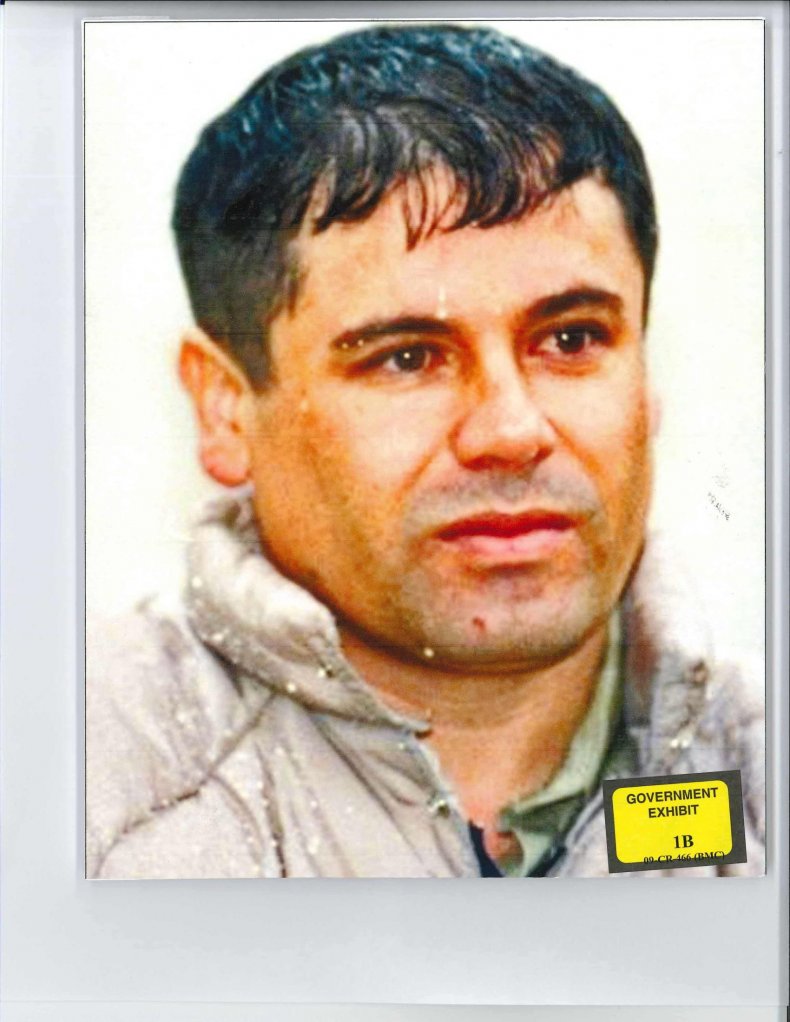 Deliberations dragged on, with a couple of jurors needing to be questioned by the judge before returning. They claimed that they saw news reports about Guzmán's alleged sex crimes with young girls, which were revealed after some documents were unsealed.
Jurors also requested revisits on testimony by prosecution witnesses—specifically former Colombian cartel leader Juan Carlos Ramírez-Abadía (aka Chupeta), Colombian brothers Alex and Jorge Cifuentes-Villa, former U.S. Customs and Border Protection agent Juan Aguayo and Jesús Zambada García (aka El Rey), brother of alleged El Chapo partner Ismael Zambada García. The jury also showed particular interest in Guzmán's effort to secure ephedrine to cook vast quantities of methamphetamine.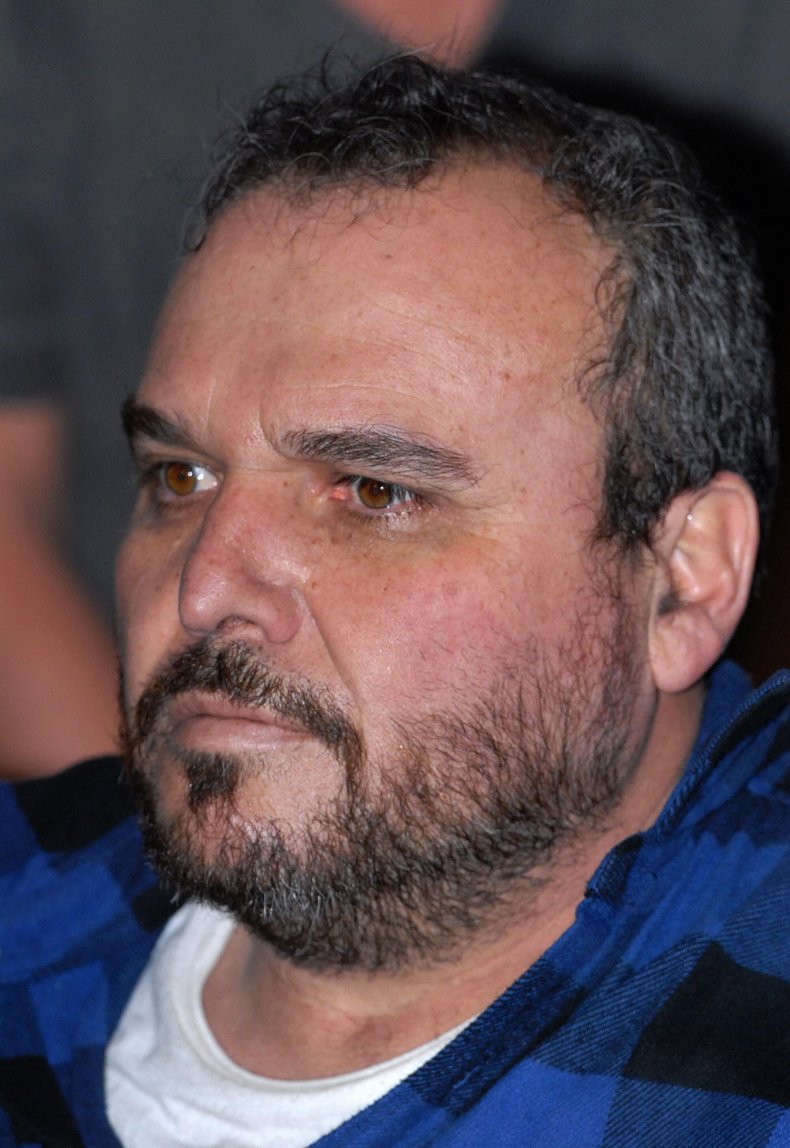 It was a trial where the now convicted drug trafficker purportedly conspired to pull off another Houdini trick and break out of jail.
Assistant U.S. Attorney Andrea Goldbarg stated during her closing arguments that after Guzmán was flown by the feds from Mexico and the prospect of rotting in prison sank in, the cartel head allegedly plotted to be set free. When this was learned, Guzmán was moved to solitary confinement.
She told the jury Guzmán wanted to be spared a drawn-out trial "because he is guilty and he never wanted to be in a position where he would have to answer for his crimes. He wanted to avoid sitting right there. In front of you."
The trial also featured Guzmán's 29-year-old former beauty queen wife, Emma Coronel Aispuro, the mother of his twin 7-year-old daughters, who routinely traded waves and smiles with the defendant from the second-row gallery, which had a paper sign with a handwritten word: "DEFENSE."
Aispuro was the trial's steadfast audience member. At one point early on, she earned disfavor for allegedly sending out more than smiles to the accused by mouthing silent nothings.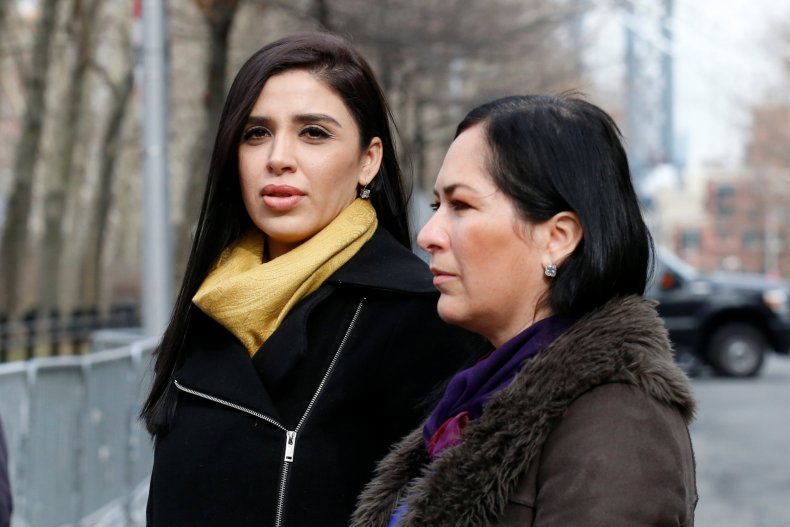 She even asked Cogan for a hug with her husband, going so far as to file a petition. And one day in court Aispuro was required by the judge to pass through the metal detectors a second time after it was suspected that she was using an electrical device to communicate with Guzmán.
When she sat down for an interview with Telemundo in December, Aispuro said she hadn't been able to communicate with Guzmán since he was extradited from Juárez. Aispuro said it was "100 percent true" that she "didn't talk to [Guzmán] in the courtroom…. I wouldn't do anything that's forbidden."
From the start, the trial carried high stakes.
"A vast global narcotics trafficking empire, that's what this case is about and what the evidence will show, Assistant U.S. Attorney Adam Fels told the jury back on November 13. "And the kingpin who ran the organization, who is responsible for these illegal activities? That man," he said, motioning toward the burly 61-year-old Guzmán, who was being fed the claims secondhand through his Spanish-speaking interpreter.
A 17-count indictment, originally filed back in 2009 and superseded over the years, accused Guzmán of operating the Sinaloa cartel, which prosecutors dubbed the "largest drug trafficking organization in the world," one that shipped "billions of dollars in profits" from "multi-ton quantities" of imported meth, marijuana, cocaine and heroin. They also accused Guzmán of conspiring in the killings of more than 30 people and of laundering his ill-gotten gains.
The jury, however, deliberated on 10 counts, finding him guilty of all of them. The first is engaging in a continuing criminal enterprise, which carries a life term.
With sentencing, Guzmán could be imprisoned for the rest of his life.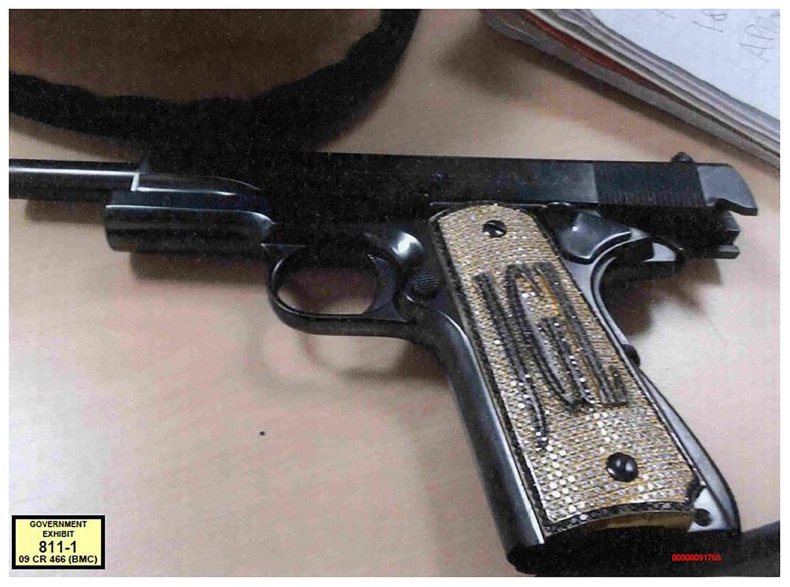 The government called Guzmán "the most notorious drug trafficker in the world." His speed in marshaling his forces to move drugs throughout most of the Western Hemisphere for more than 25 years "earned him the nickname 'El Rapido,'" the indictment states.
He was known to brandish a gold-plated AK-47 and a gold- and diamond-encrusted .45 mm pistol, but prosecutors contended that Guzmán leaned on others to pull the trigger.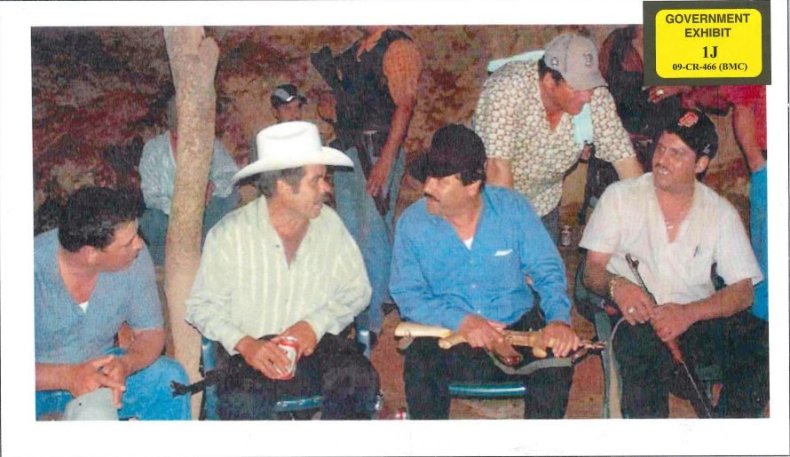 Guzmán deployed sicarios (assassins) who, federal prosecutors said, carried out "thousands of acts of violence, including murders, assaults, kidnappings, torture, and assassinations at his direction, to promote and enhance his prestige, reputation and position within the Sinaloa Cartel and to protect the Cartel against challenges from rivals."
He teamed up with Ismael Zambada García, aka El Mayo, who was on the Drug Enforcement Agency's Most Wanted Fugitives list, to head the Sinaloa cartel, which invoked fear amongst its own factions, allies and rivals, as well as members of law enforcement. And the senseless blood flowed. Many deaths, including the 1993 slaying of Cardinal Juan Jesus Posadas Ocampo, were credited to the cartel.
They also wielded power over Colombian suppliers to "exponentially increase profits to staggering levels" by commanding what the indictment suggests was "a cadre of guards" and also "a veritable army." They were "ready to war with competitors or anyone [Guzmán] deemed a traitor."
Much of the warring, the indictment notes, played out when Guzmán "engaged in open warfare with the Gulf Cartel and Los Zetas" and thrust the city of Juárez into perpetual war. Prosecutors said the armed conflict "spilled over into the United States" and "is still being felt in Mexico to this day."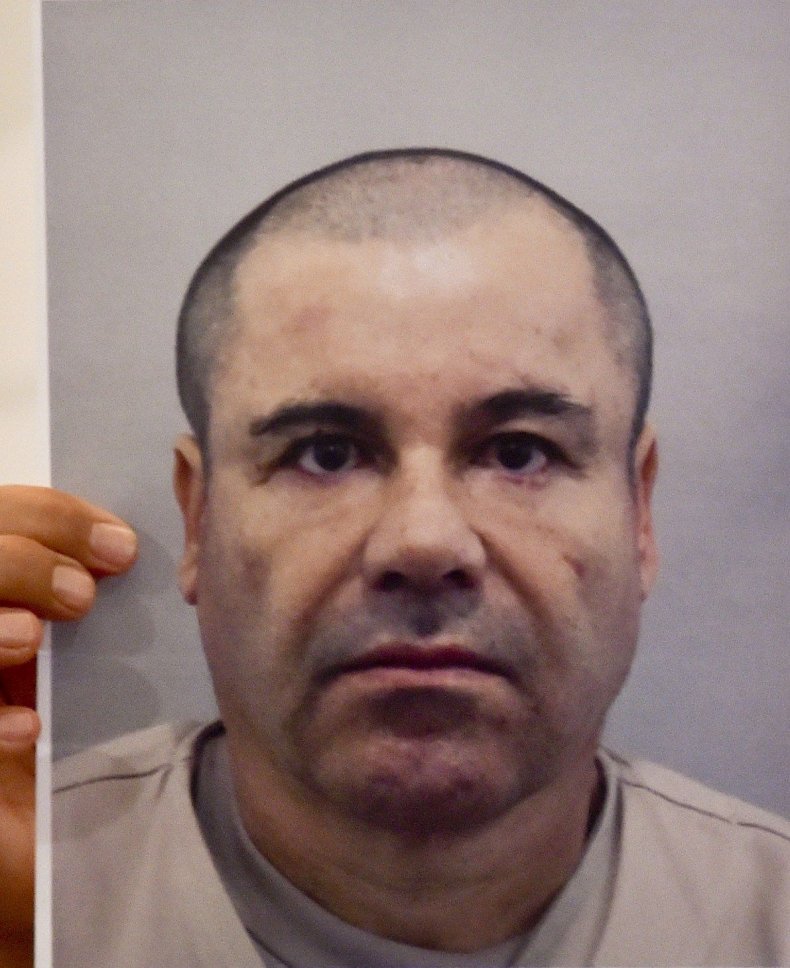 Guzmán's defense, spearheaded by firebrand attorney Jeffrey Lichtman, whose clients have included John Gotti Jr. (son of the infamous Gambino crime family boss) and rappers the Game and Fat Joe, tried to convince the jury that El Chapo was a pawn in a fantasy concocted by an overzealous government.
"This is a case which will require you to open your minds to the possibility that government officials at the very highest level can be bribed, can conspire to commit horrible crimes. That American law enforcement agents can also be crooked," he said.
Maintaining influence meant buying off authorities and even dignitaries.
One of the so-called bribes that sent international shock waves was a claim made by Colombian drug lord Alex Cifuentes-Villa, who lent his narco know-how to Guzmán (whom he referred to, out of deference, by his more flamboyant title, Don Joaquín) between 2007 and 2013.
"Mr. Guzmán paid a bribe of $100 million to President Peña Nieto?" Lichtman asked Cifuentes during his cross-examination, speaking of an amount allegedly counteroffered by Guzmán. (Enrique Pena Nieto, Mexico's newly elected president in 2012, allegedly asked for a doubled amount to call off a dragnet to catch Guzmán.)
"Yes," Cifuentes said.
Peña Nieto, who stepped down after Andrés Manuel López Obrador was assumed office in December, adamantly denounced the accusation as "false."
Former Mexican President Felipe Calderón also said damning claims were "absolutely false" and tweeted that he never received payments from the Sinaloa cartel or Guzmán.
Bribe or no bribe, Guzmán was extradited to the U.S. on January 19, 2017.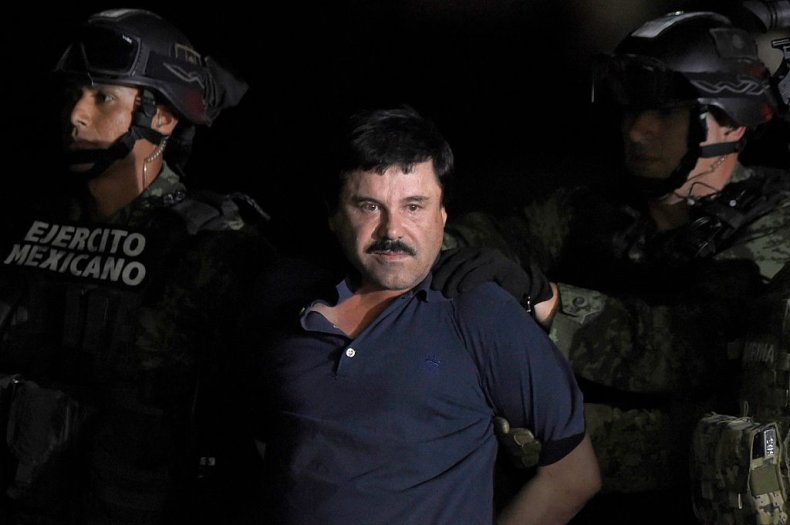 According to The New York Times, when he landed on American soil, he was asked where he was, and an American officer answered in Spanish: "Bienvenido á New York!"
The defense decided to call only a lone witness, FBI Special Agent Paul Roberts. He was asked to discern between alleged discrepancies in his notes when he questioned Colombian drug trafficker (and Alex's brother) Jorge Milton Cifuentes-Villa.
Jorge helped supply Guzmán with some of his cocaine shipments. In court, he marveled that Guzmán was a "good businessman" when he managed to leverage a discount in a deal for several tons of cocaine from a rebel in the Revolutionary Armed Forces of Colombia, which would be shipped through Ecuador. But the deal fell through.

At the time, Cifuentes admitted he was hoping his cooperation would not be overlooked. "I'm hoping to get a sentence reduced," he said through an interpreter. "I'm 53 years old, so a life sentence means life to me."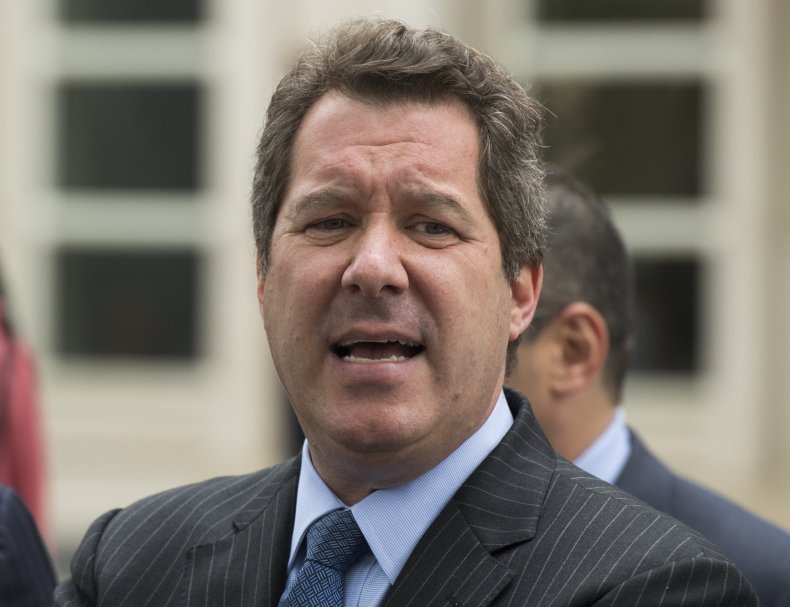 During closing arguments, Lichtman attempted to remind jurors that El Chapo was supposedly a patsy who was being played by powerful politicians, like Peña Nieto. And that the true leader of the Sinaloa cartel was Ismael Zambada.
Lichtman contended that the briber and the one pulling the strings was Zambada, who was named as a co-defendant in the case and remains on the lam.
"Tell me, who do you think paid that bribe?" Lichtman asked the jury in his closing remarks. "The man hunted like an animal for years after the bribe was supposedly paid or the man who was free for decades?"
The government's case referred to the cartel leader as a "modern-day Robin Hood" who was revered by "the downtrodden" and "extolled in popular songs." To offset this, Lichtman tried to convince the jurors to break their fixation on Guzmán. "While the world focuses on this mythical Chapo figure, the world is not focusing on Mayo Zambada," he said, according to Vice.
The government's lopsided case put on display a variety of characters. One of them was 29-year-old Lucero Sánchez López. During questioning, López, who was nicknamed "Chapodiputada" (or Chapo deputy), admitted to being the married Guzmán's mistress for years.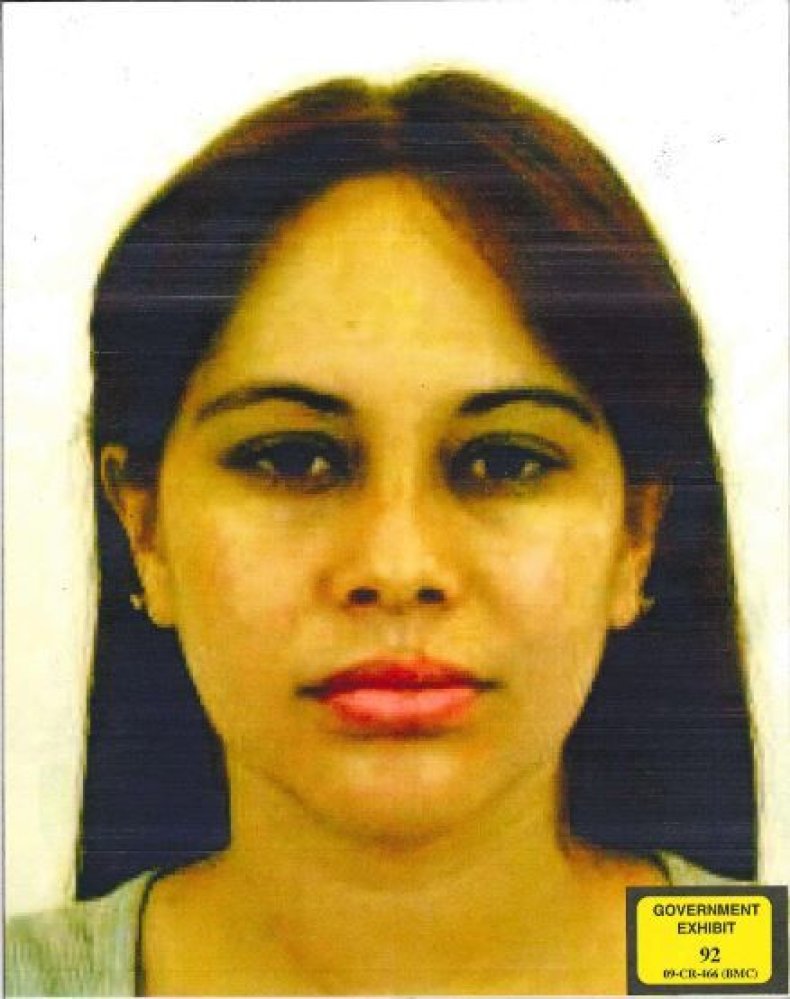 The ex-local lawmaker from the state of Sinaloa was caught back in 2017 while attempting to flee Mexico for the U.S. Besides the romance, Lopez testified about playing a role in moving marijuana on planes out of Mexico's so-called Golden Triangle.
Another key witness was the son of Guzman's cohort Ismael Zambada García. Vicente Zambada Niebla, aka El Vicentillo, was seemingly the heir apparent to become head of the Sinaloa cartel. But he pleaded guilty in 2013 for his role in a conspiracy to traffic narcotics.
In court, Niebla was a star witness for the prosecution. After breaking out of Jalisco's maximum security prison Puente Grande in January 19, 2001, by ducking into a cart filled with dirty laundry, he said that Guzmán and his father united and split the profits for every kilo in half. "They were partners in drug trafficking," he testified.
Guzmán would be captured again, according to the federal indictment, on February 22, 2014, at an apartment complex in Mazatlán, in Sinaloa. Less than a year later, he escaped through an underground tunnel to a "seemingly abandoned home" a mile from his prison cell.
He was finally captured on January 8, 2016, in Los Mochis, Sinaloa, when the military raided an apartment and a gun battle ensued. Guzmán was ultimately plucked from the city's sewer system and placed under "extraordinary security measures" until his extradition.
Guzmán, who wore smart suits and maintained his eyes constantly on his wife during the trial, never spoke aloud and didn't take the stand as a witness.
But his voice was heard many times, including video footage from a meeting with actor Sean Penn that was documented in Rolling Stone when the drug cartel leader was perhaps one of the most wanted fugitives in the world.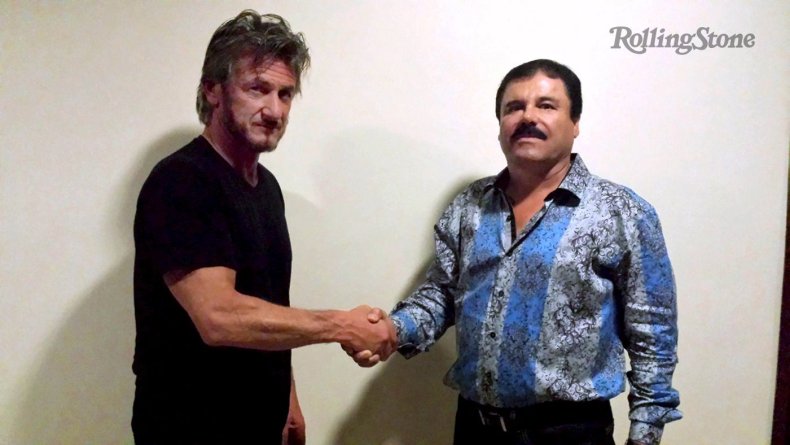 Guzmán's savvy bartering skills were on display in recorded conversations. He was completely unaware of the eavesdropping by American law enforcement when the drug kingpin's encrypted security system was down after his IT engineer Christian Rodríguez failed to renew its licenses.
It was Rodríguez who ultimately undid Guzmán's clandestine kingdom after being ensnared in an FBI sting.
An undercover managed to convince Rodríguez he was a Russian mobster who needed encryption services in 2010. Once he was caught in the cooked-up scheme, Rodríguez flipped and set to work with the feds by convincing Guzmán to upgrade his system to servers in the Netherlands, according to Rolling Stone.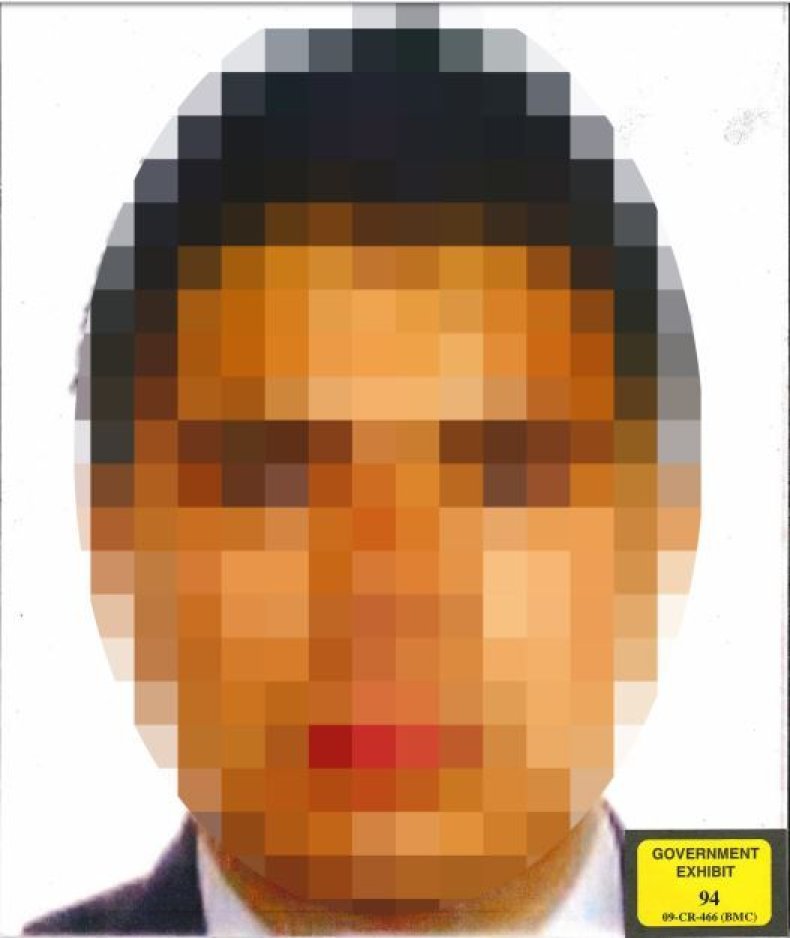 The ruse worked. And the keys to the servers, and ultimately the decrypted communications exposing Guzmán's cartel, with 100 extensions to his kin and associates, were now Uncle Sam's.