El Chapo Trial: Drug Lord Killed A Man For Not Shaking His Hand, Cartel Member Says
One man is singing like a canary at Joaquin "El Chapo" Guzman's trial on its third day.
Jesús "El Rey" Zambada told a Brooklyn court Monday that the notorious Sinaloa cartel leader had Rodolfo Carrillo Fuentes killed because he refused to shake Guzman's hand, according to The Independent. Rodolfo was the brother of Juarez Cartel leader Vicente Carrillo Fuentes, and his death ignited a war between their cartel and El Chapo's, Zambada said.
"When [Rodolfo] left, Chapo gave him his hand and said, 'See you later, friend,' Rodolfo just left him standing there with his hand extended," Zambada noted.
Considered a subleader of the Sinaloa cartel, right below his brother Ismael, Jesús "El Rey" Zambada has offered a startling account of the organization's inner workings and his boss's cruelty. He said that the cartel had made large investments in drug shipments, allowing Guzman to turn profits of up to $78 million per associate if the shipment made it all the way to New York City.
Last week, Zambada told the court that Guzman had found great pleasure after ordering the 2002 murder of Tijuana cartel leader and longtime foe Ramón Arellano Félix. It wasn't clear from the testimony whether Guzman ordered his own men or bribed officials to kill Félix.
"Ramón had killed many of Chapo's friends," Zambada said through a Spanish interpreter. "He was very dangerous," the New York Post reported.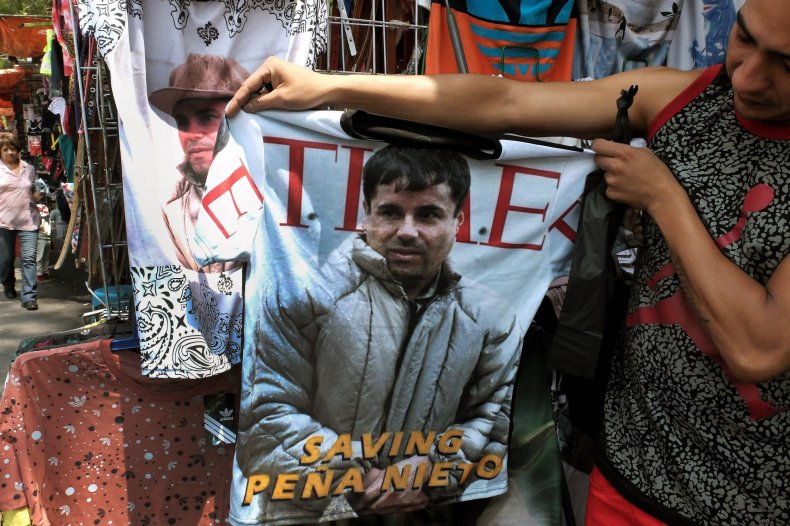 The same publication noted that Zambada had paid nearly $300,000 a month to Mexico City public officials "in order to keep them in the cartel's pocket." He went to explain that "one of my activities was to corrupt authorities."
El Chapo's defense team said Zambada is expected to reveal this week that the President of Mexico Enrique Peña Nieto and former commander-in-chief Felipe Calderón had received millions of dollars in hush money so that the cartel could carry out its operations through the country's capital, based on court transcripts released Friday. Peña Nieto's spokesperson Eduardo Sánchez said last week via social media that some of the accusations are completely false, adding that the outgoing president "persecuted, arrested and extradited" El Chapo, according to Spanish-language newspaper Hoy.
Calderón, who ran Mexico between 2006 and 2012, also denied the defense's allegations.
As the first of 16 collaborators to testify, Zambada has proved to be an effective witness. He was a member of the Sinaloa cartel from 1987 until his arrest in Mexico City 10 years ago. He was in charge of the accountability system and then spearheaded intelligence and security operations.
If convicted on drug trafficking charges, Guzman could face a life in prison. According to local reports, it is believed that Guzman ran the Sinaloa cartel for two decades, but his defense is attempting to lay the blame on Ismael Zambada García, whom Jesús called "El Chapo's partner."