El Chapo Trial: Drug Cartels Offered $50m Bribe to Mexico's Top Security Official to Turn Blind Eye to Trafficking, Witness Says
It's been only four days into the trial of Joaquin "El Chapo" Guzman's trial—and its star witness continued to offer more bombshell revelations.
Jesús "El Rey" Zambada told a Brooklyn court Tuesday that the Sinaloa cartel and the Beltrán Leyva group had pulled together $50 million in bribe money to Genaro García Luna, the former secretary of public security under the Felipe Calderón administration between 2006 and 2012, so that they could continue their drug trafficking operations without interference from government officials, according to reports. Some media reports said it's unclear how much of this money was earmarked for García Luna.
According to The Independent, Zambada, who is considered a subleader of the Sinaloa cartel right below his brother Ismael "El Mayo" Zambada, handed over the money to García Luna in briefcases, which was in turn allocated for the police chief in Culiacan, Mexico, who was "sympathetic" to El Mayo. One of the suitcases contained $3 million.
Apparently, García Luna is not alone. Jesús Zambada went on to say that Gabriel Regino, who would be in charge of interior security under the incoming administration of Andres Manuel López Obrador, took "a few million dollars" in bribes from the Sinaloa cartel. Zambada said that the cartel wanted to bribe him so that he could ensure the protection of the drug operations.
As Zambada's testimony unfolded, López Obrador said in an interview with Mexican media outlet El Financiero on Tuesday that he would consider pardoning officials accused of corruption in the past, The Independent reported. He said that his move seeks to send a message to the Mexican population "that the tragic history of corruption and impunity has come to an end."
García Luna is considered a controversial figure in Mexico due to the staggering violence that stemmed from Calderon's security policies. During his tenure, the number of casualties oscillated between 60,000 and 90,000 due to a crossfire between Mexican authorities and drug cartels, according to website Aristegui Noticias, citing numbers from human rights watchdogs. "The Calderón years were marked by violence. This happened in Mexico during his six-year administration, which turned a blind eye on abuses and violations against women, migrants, human rights advocates and workers," a 2013 report by the Miguel Agustín Pro Juárez Center for Human Rights said.
The questionable work of García Luna as top security official had prompted the Enrique Peña Nieto administration to eliminate the secretary of public security, while a decree stated that all the duties and responsibilities from that department be incorporated into the Interior Minister, according to Spanish newspaper El País.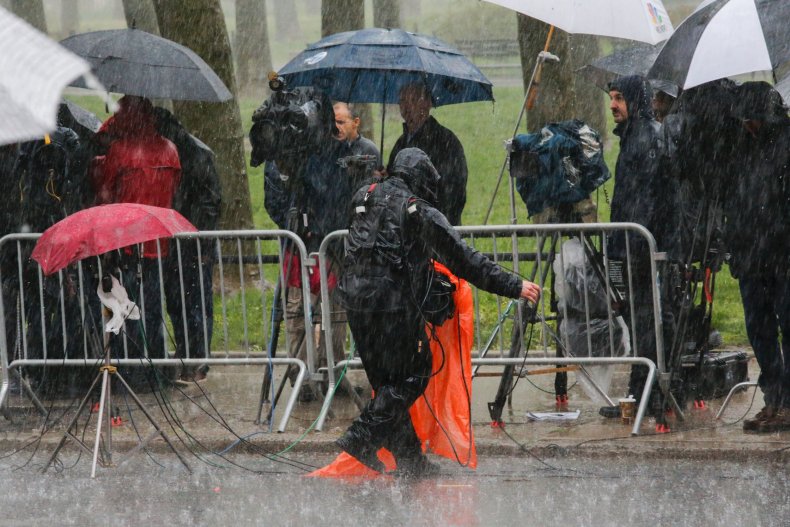 Nevertheless, Peña Nieto has been mired in controversy as well. On Monday, reports showed that Zambada is expected to reveal that the outgoing administration had also received hush money from the cartel in order to continue carrying out drug-related operations in Mexico City, according to court transcripts released last week. For his part, Peña Nieto's spokesperson Eduardo Sánchez said that some of the accusations are unsubstantiated, stressing that the president "persecuted, arrested and extradited" El Chapo.
Thus far, Zambada has offered startling accounts of the Sinaloa cartel's operation and the gruesome actions of his former boss. He said on Monday that El Chapo once killed a man after he refused to shake his hand.
​