El Chapo Trial Jurors to Receive Special Protection to Shield Them From Cartel Violence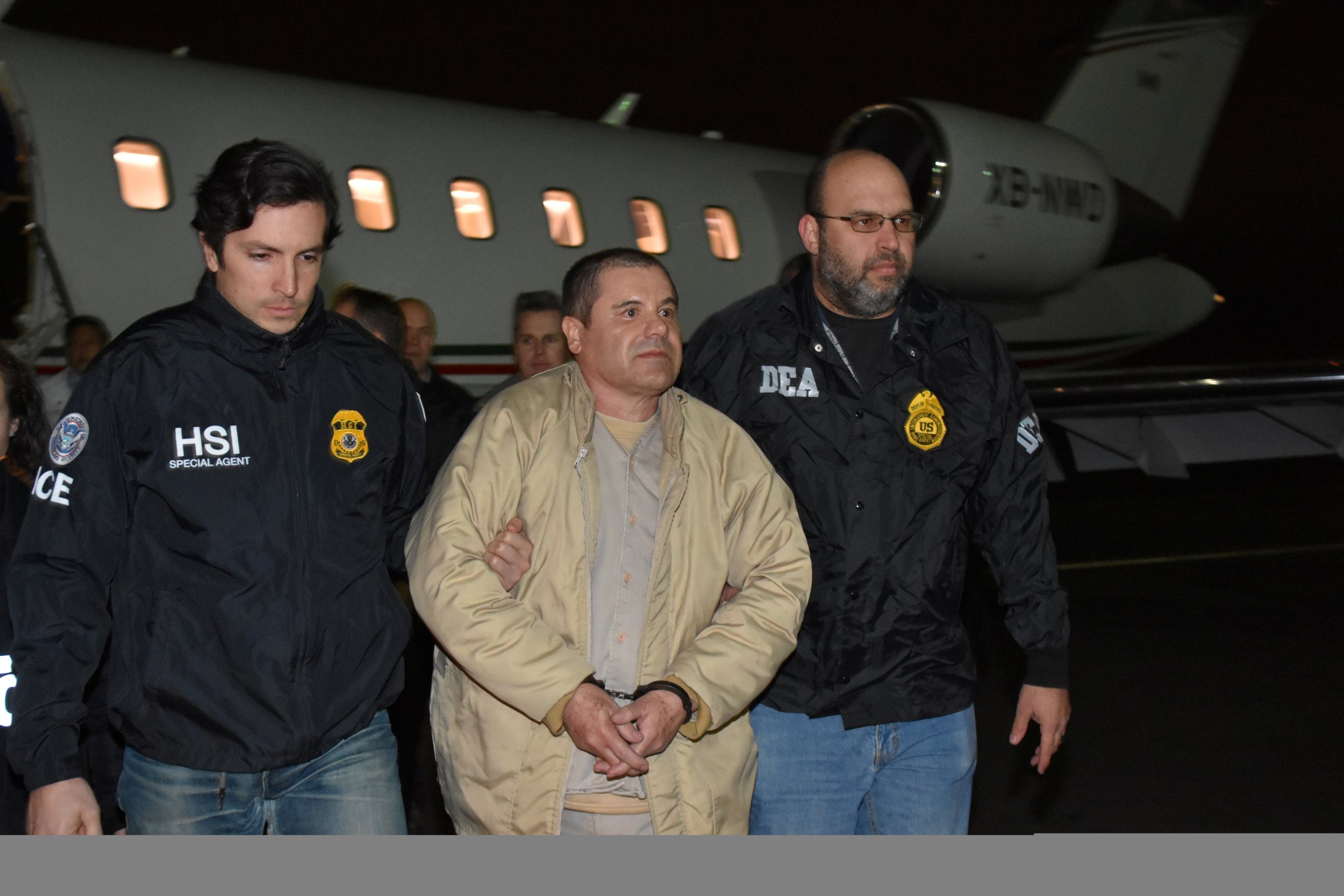 The jury who will determine the fate of Mexican drug baron Joaquín "El Chapo" Guzmán will receive special protections, a federal judge ruled Monday.
With the trial not scheduled to start until later in the year, NPR reported that U.S. District Judge Brian Cogan decided the jury should be anonymous and partially sequestered "to protect the integrity of the trial and to mitigate any fear of harassment or intimidation in the jurors' minds."
Cogan added that federal prosecutors "presented strong and credible reasons to believe that the jury needs protection."
In a motion opposing prosecutors' request for jurors to be granted anonymity, Guzmán's attorney, A. Eduardo Balarezo, said in January that it would create the impression his client was dangerous.
Guzmán, the former leader of the Sinaloa cartel, is one of the world's most notorious criminals, with his brutal exploits even dramatized in the Netflix drama El Chapo.
He is standing trial in the U.S. on charges of murder; trafficking of cocaine, heroin and methamphetamine; and money laundering.
In 2016, he was extradited to the U.S. after breaking out of two maximum-security Mexican prisons.
According to reports, Guzmán has previously directed hit men to kill witnesses and police informants.
Judge Cogan added that the trial's high profile and the Sinaloa cartel's long history of violence necessitated special protections for jurors.
"The indictment alleges that the defendant, as a leader of the Sinaloa cartel, employed sicarios, or hit men, who carried out acts of violence, including murders, assaults and kidnappings," Cogan wrote.
He cited reports that a Californian prison gang had pledged loyalty to Guzmán while he is in the U.S.