El Chapo Trial Updates: Jury Selection, Brooklyn Bridge Shutdown, Timeline for Drug Lord's Trial
The trial of Mexican drug lord Joaquín "El Chapo" Guzmán is scheduled to begin on Monday in federal court in Brooklyn, New York.
Guzmán, former leader of the Sinaloa Cartel in Mexico, faces 17 charges of drug trafficking, conspiracy to murder, money laundering and weapons offenses. The notorious drug lord managed to escape twice from Mexican prisons before he was extradited to the United States on January 19, 2017.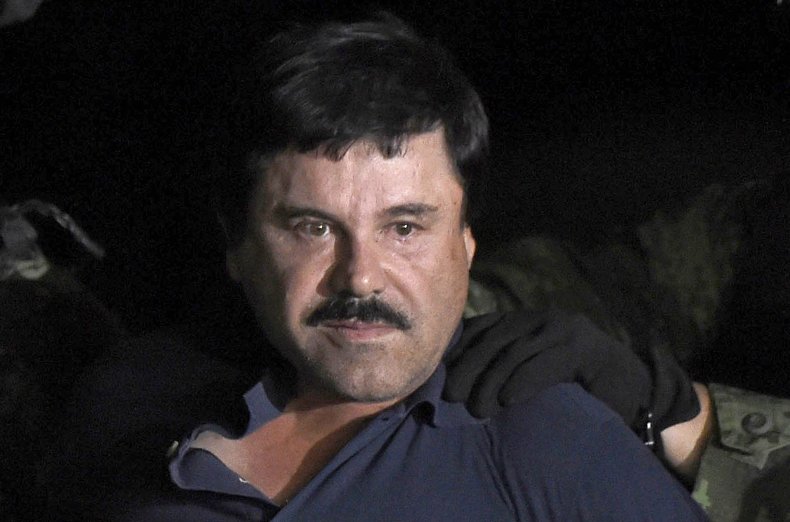 U.S. District Judge Brian Cogan, prosecutors and Guzmán's defense lawyers will begin by picking jurors for a trial that is expected to last four months. The federal judge agreed in February to keep jurors anonymous for their own safety and protection. The identities of most witnesses will also be withheld, USA Today reported.
Security for the jurors will be tight. Jury members are expected to remain "on the clock" during the entirety of the four-month trial and will be partially sequestered, Courthouse News reporter Amanda Ottaway reported. Jurors will be transported to and from the courthouse by U.S. marshals.
The federal judge cited prosecutors' claim that the Sinaloa Cartel "employs 'sicarios,' or hit men, who carried out hundreds of acts of violence, including murders, assaults and kidnappings."
Prosecution witnesses reportedly include former Sinaloa Cartel members and people involved in the drug trade who are cooperating with the U.S. government, according to Reuters. Witnesses have not been named, and some may testify under aliases.
The courthouse where the trial will be held has been fortified, ABC News reported. Armed federal officers and bomb-sniffing dogs patrolled the courthouse during pretrial hearings.
Security around Guzmán also led to the closure of Brooklyn Bridge while he was transported from his high-security cell in Manhattan to the pretrial hearings. Cogan said he would look for alternative logistics so the bridge would not have to be closed during the trial, USA Today reported. The judge did not elaborate about what the logistics would be.
The trial is scheduled to officially begin with opening statements on November 13.
Guzmán, 61, led the Sinaloa Cartel since 2003 and ordered the movement of multiton shipments of drugs into the United States, prosecutors claimed. Prosecutors are expected to present evidence that Guzmán was involved in several murder plots.
Guzmán faces a sentence of life in prison if convicted.