Former DEA Head: 'El Chapo' Jurors Should Watch 'Over Their Shoulders' After Guilty Verdict, Forgo Spotlight
For three marathon months, the identities of the civic-dutied jury pool remained known only to a privileged few. On Tuesday the anonymous lot may have turned narco-trafficking outlaw Joaquin Archivaldo Guzman Loera aka "El Chapo" into a lifer after finding him culpable on all 10 counts of the indictment.
For several days of deliberation -- which involved a big to-do in toiling over reams of testimony from some of the prosecution's witnesses -- the moment arrived just after 12:30 p.m. and U.S. District Judge Brian Cogan confirmed there was a verdict and repeated all 10 guilties.
But before the conviction that could send the 61-year-old to prison for the rest of his life when he's sentenced in June for a slew of charges, including Continuing Criminal Enterprise, Cogan excused the jurors with one last directive.
"Once that door is open, it can't be closed again," he told them, according to Reuters.
The judge was apparently drilling home to each of them the fact that this case, even now that the spectacle of a finale is over, is still sensitive; that the anxieties aired throughout the trial fearing a potential Sinaloa Cartel reprisal hasn't lifted.
"He has a base of operations in the New York City area," Derek Maltz, former Special Operations head of the Drug Enforcement Agency who hunted Guzman for years, told Newsweek. "They have plenty of operatives ready to do whatever has to be done on behalf of the leadership in Mexico."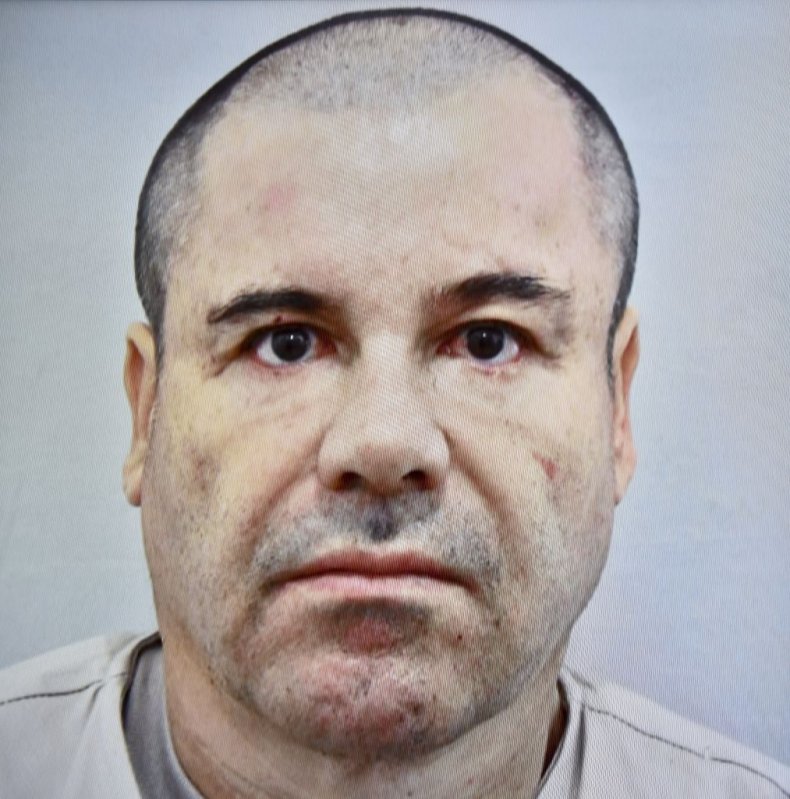 Holding court while the kingpin is up against the likelihood of dying in a federal penitentiary, are Guzman's two adult sons, Ivan Archivaldo Guzman and Jesus Alfredo Guzman Salazar aka "El Chapitos."
"I wouldn't put it passed the two sons to start targeting the people who put their father away for life," Maltz cautioned. "I personally believe that many people should be watching over their shoulders and make sure they're not being followed."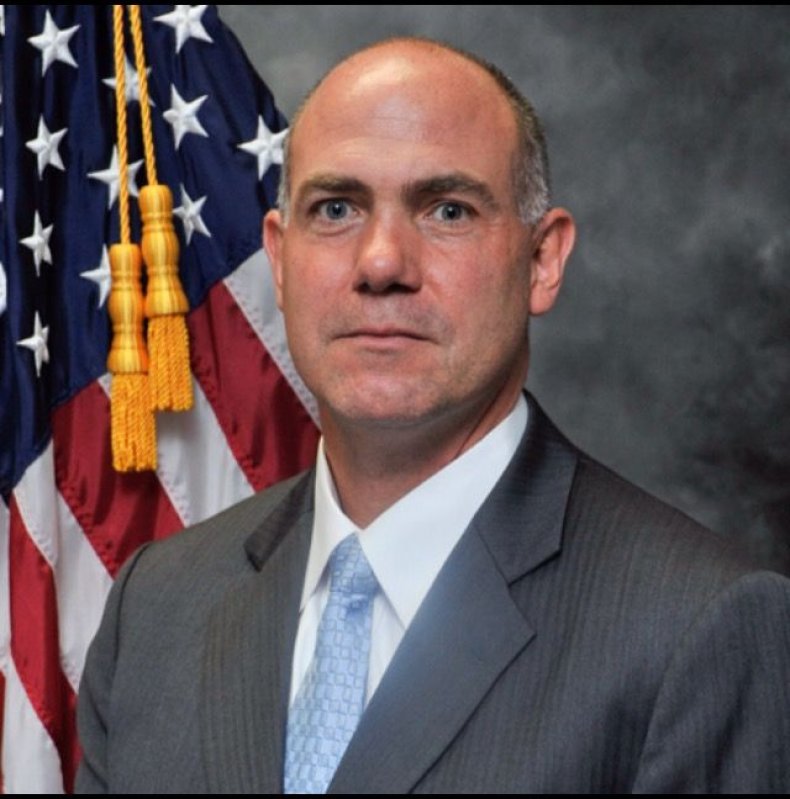 Maltz commended the security efforts at the Eastern District courthouse for "doing a good job protecting witnesses and jurors" and used a lot of tried wisdom since protecting anybody running interference going back to the trial against Gambino crime family boss John Gotti.
When Guzman was up for bail consideration, prosecutors blankly noted in the pretrial detention memo that beyond his "boundless' wealth, he "maintains substantial drug distribution networks in the United States, including the New York area..."
But Maltz acknowledged that because the Sinaloa Cartel boss was placated as being perched atop what he dubbed a "transnational terrorist organization" which used "the most ruthless violence to attack and intimidate" that there is only so much protection to go around. Especially after the trial.
"Based on my experience I'm very confident in the Eastern District of New York and the U.S. Marshals Service providing the best protection and security for these jurors, but there's only so much they can do because they can defend a threat at the courthouse, but they have no control over the actions of jurors."
Prosecutors at the U.S. Attorney's District Court for the Eastern District of New York refused to comment for this story.
A U.S. Marshals spokesperson responded to Newsweek confirming the agency keeps vigilant watch even after verdicts are handed down.
"The U.S. Marshals are responsible for the protection of the federal judicial process, and we take that responsibility very seriously," the statement reads. "While we do not discuss our specific security measures, we continuously review the security measures in place and take appropriate steps to provide protection when it is warranted."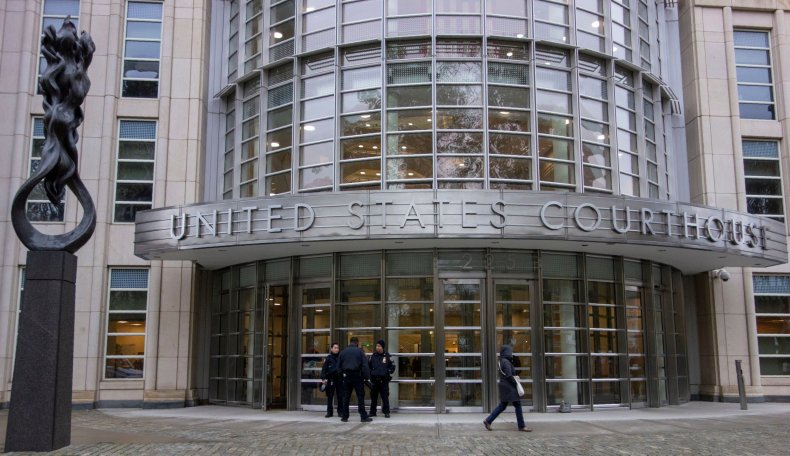 For a juror who was selected and tuned in through 56 witness testimonies, a dozen of which were former Guzmán subordinates (many maintaining reverence by calling him "Don Joaquin"), the temptation is mighty to dish or cash in on what it was like to be seated in the box staring down the man who prosecutors say ordered savage torture and at least 30 murders.
Jurors could be compelled to follow a batch of other newbie scribes inking book deals to recount what it was like to decide the fate of O.J. Simpson, the Menendez brothers, George Zimmerman, Scott Peterson among notables.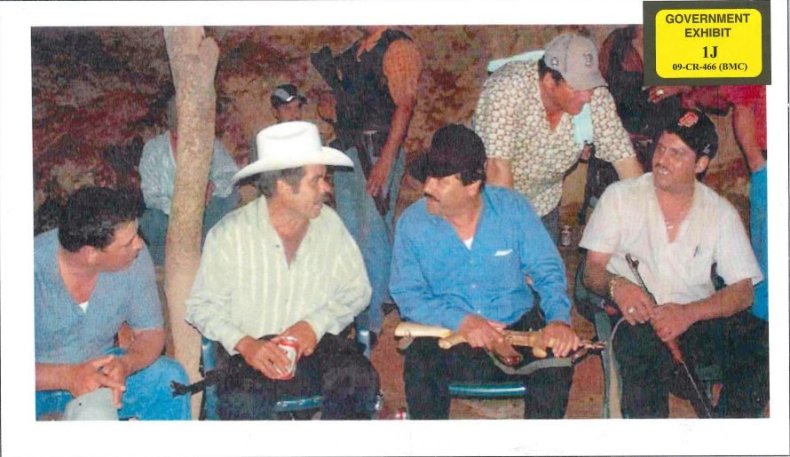 Speculation of book deals seems to have reached a post-trial requisite, as was the case when former pro football phenom Aaron Hernandez murder trial ended and a reporter offended a juror by asking about a book deal.
These trials carried intrigue and namesake but could be considered average compared to Chapo.
Given the echo chamber of social media, even the smallest tidbits about Guzman's trial can travel instantly. Because of this, Maltz advises jurors avoid at all costs the pitfalls of sharing their experiences with any family member, pal or book peddler.
"I would be very careful about speaking to anybody about this case, because once it gets out in the public you can't put the genie back in the bottle," he said.
During the frosty weeks of Guzman's trial, it was clear that U.S. Marshals and court officers at Brooklyn federal court were making a show of force. There were bomb-sniffing hounds circumnavigating alongside rifle clutching marshals in fatigues.
There were no shortage of theatrics that peeled back the Sinaloa Cartel's big spending holiest of holies.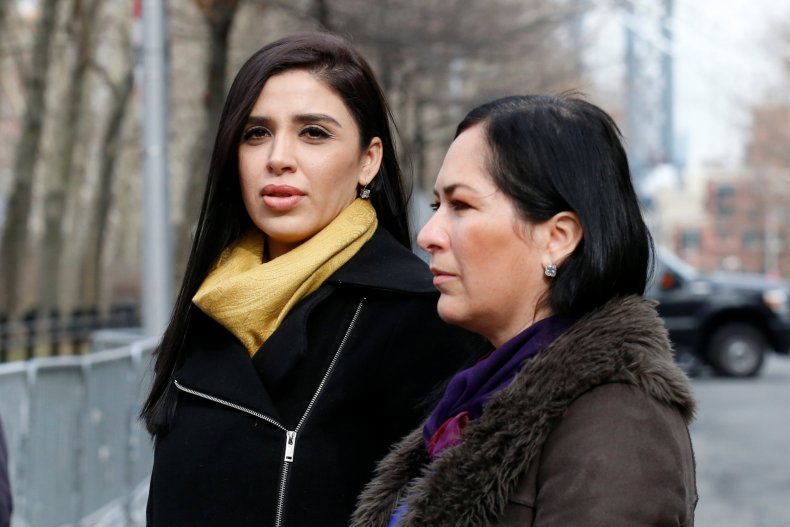 Prosecutors tagged the Sinaloa Cartel as the "largest drug trafficking organization in the world" recruiting young girls to be ravaged by Guzman and his narco counterparts, unfolded details of a failed assassination involving an arepa sprinkled with cyanide, a $100 million bribe claim to former Mexican President President Peña Nieto, a squandered cocaine deal with Colombian guerrillas with extorted land used as collateral, a Sean Penn cameo cataloged as federal evidence, and his 29-year-old former beauty pageant wife Emma Coronel Aispuro mimicking her hubby's fashion, and at one point denying that she signaled messages in court.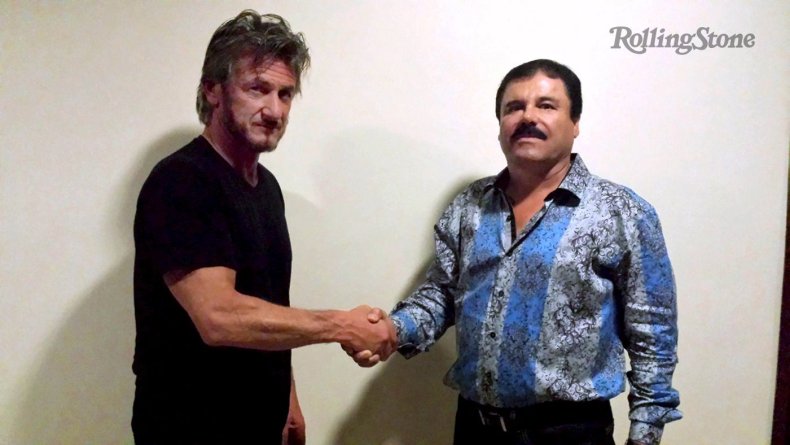 Aispuro, who was in the gallery for much of the trial denied it; but Judge Cogan still refused her petition for a hug.
Inside, you couldn't escape the whiff of expensive cologne or the feasting dramatics that were always on hand. There was a flash of hysterics back on Jan. 8, when the lights in the courtroom suddenly went dark and someone in the gallery shouted, "He's gone!"
On day four of jury deliberations, an interloper named Rene Javier Rivera Martinez showed up to the court claiming he was Guzman's kin. He was quickly arrested by marshals and turned over to Immigration and Customs Enforcement.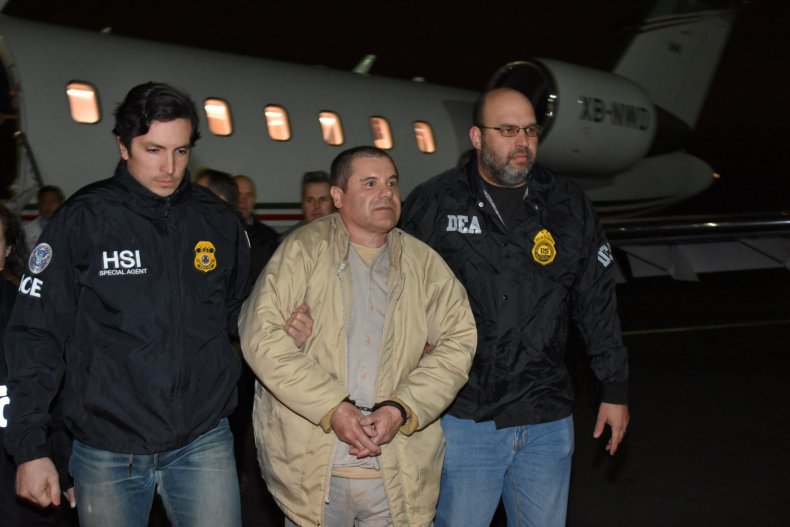 In the case prosecutors lodged against Guzman, the jury was partially-sequestered and yet that didn't stop two jurors coming forward to Cogan to explain their concerns about seeing news headlines of the trial.
The hoopla didn't matter. A guilty verdict was rendered and read before jurors filed out and shadowed by armed federal marshals. And so far, they have heeded the judge's unspoken silent oath.