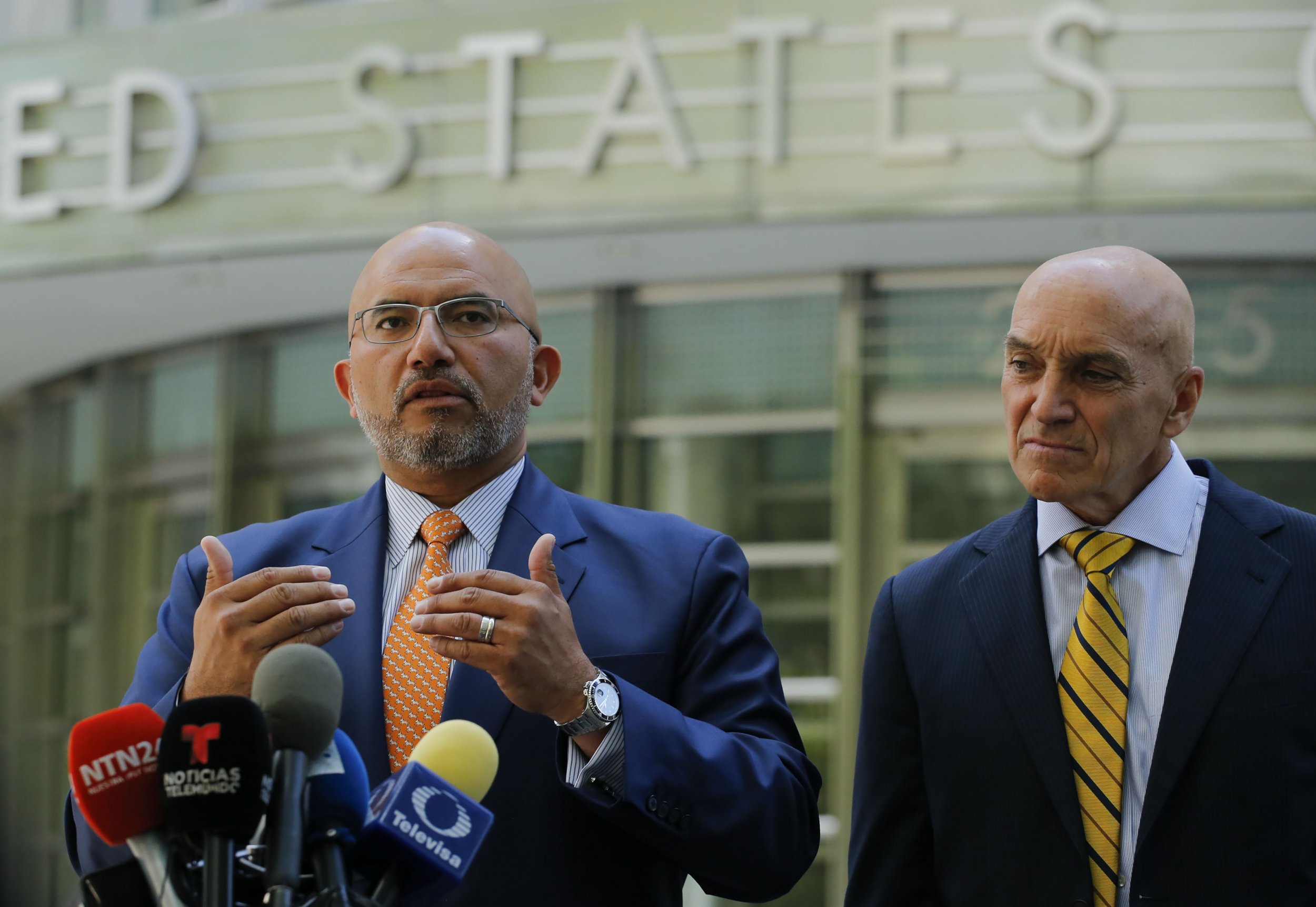 Lawyers for Joaquín "El Chapo" Guzmán Loera have asked to move his September trial from Brooklyn to Manhattan in a bid to avoid traffic. Guzman's defense also hopes to obtain evidence they believe could destroy the prosecution's claim that he led the Sinaloa Cartel.
Attorneys asked to have Guzmán's trial moved to Manhattan federal court over fears that the traffic associated with his transport will turn potential jurors against him. Guzmán's lawyers argued it would be easier to have him walk down an underground tunnel between his jail cell to Manhattan's Southern District.
Authorities have to close the Brooklyn Bridge to move the 61-year-old from his solitary jail cell at Metropolitan Correctional Center to the downtown Brooklyn federal courthouse, The New York Daily News reported. The transport is done via motorcade and involves marked and unmarked police cars, armored vehicles and emergency response vehicles.
"When you close the Brooklyn Bridge for that period of time, it creates a lot of attention," Guzmán's attorney William Purpura said Tuesday, according to The New York Post.
Purpura then referenced the scandal surrounding former New Jersey Governor Chris Christie when the George Washington Bridge was shut down in 2013. The incident, which became known as Bridgegate, ended Christie's presidential aspirations.
"We all know what happened with Chris Christie when a lane closed down on a bridge," Purpura told Judge Brian Cogan.
"No idea what you're talking about," Cogan responded. The judge then declined to immediately rule on the motion to change the venue of the trial.
Cogan said he would consider the motion to transfer the trial to Manhattan, noting that Guzmán's reasons to change the venue were "not at all invalid."
Guzmán's attorneys also requested prosecutors turn over the names of individuals who allegedly made exculpatory statements on Guzmán's behalf. Attorney Eduardo Balarezo claimed that prosecutors had disclosed evidence of statements that suggested Guzmán was not the leader of the Sinaloa Cartel but rather played a lesser role, Reuters reported.
Balarezo said he would file a motion under seal with information regarding Guzmán's planned defense so that Cogan could issue a ruling.
"If you care to read between the lines you can understand that if there's people saying he wasn't a leader and that's the evidence that they have, I don't think that you need a degree for that," Balarezo said outside of court.
Guzmán has been held in solitary confinement since his extradition from Mexico to the United States in January 2017. The trial on his drug trafficking and other charges will begin in September and is expected to last four months.