'Fifty Shades' E.L. James Still Profiting From 'Twilight' Fan Fiction With Christian Grey Book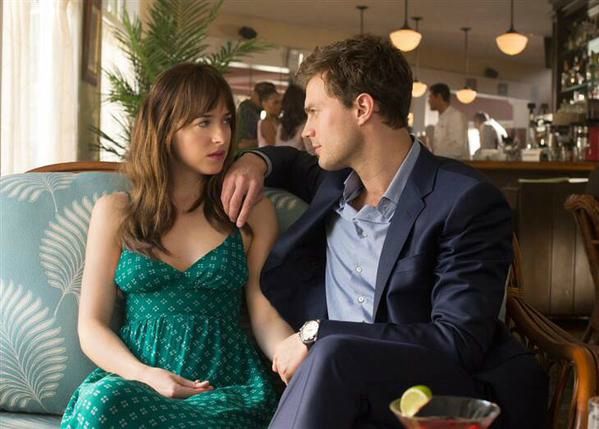 If a Pulitzer for Fan Fiction Turned Best-Selling Literature exists, Fifty Shades author E.L. James should receive it.
The romance writer announced Tuesday that her fifth book, Darker: Fifty Shades Darker as Told by Christian, will hit stores on November 28. The release is a retelling of the second book in her Fifty Shades trilogy from the point of view of Christian Grey, the male lead of the dark love story. James did the same thing with her first book when she published Grey: Fifty Shades of Grey As Told by Christian in 2015. One assumes she'll do the same thing with the final book, Fifty Shades Freed, in a few years.
It's impressive how many books, films and paychecks James has managed to squeeze out of characters Grey and Anastasia Steele—especially considering they were essentially X-rated versions of Stephenie Meyer's characters Edward Cullen and Bella Swan.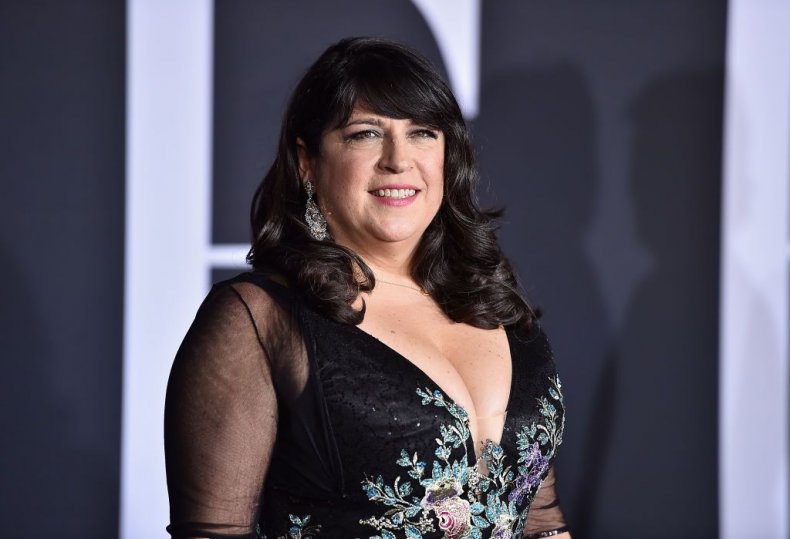 As many fans know, Fifty Shades of Grey was first a Twilight fan fiction called "Master Of The Universe," available for free on the web. The original story, written by James under the pseudonym Snowqueens Icedragon, has long since been taken down. But the internet never forgets. PDF versions are easily available of James' bondage-heavy erotica between Twilight characters Bella and Edward. The fan fiction's opening paragraph bears near word-for-word resemblance to that of Fifty Shades of Grey, save for name changes. Rosalie Cullen becomes Katherine Kavanaugh, Bella becomes Anastasia and Edward becomes Christian. (Peruse the full list of name swaps.)
James' agent Valerie Hoskins confirmed to Deadline in 2012 that the Fifty Shades series began as fan fiction, though she claimed James "rewrote" the story before it was published. "If you read the books, they are nothing like Twilight now," Hoskins said.
And yet, James' current literary project—rewriting her Christian and Anna love story from Christian's point of view—is exactly what Twilight author Meyer did with her love story. Though it was never published, Meyer posted "Midnight Sun: Edward's Version of Twilight" on her blog in 2009. The downloadable PDF was a partial draft of Twilight from Edward's point of view. When the manuscript leaked online, Meyer gave up ever completing Midnight Sun, to the disappointment of her fans.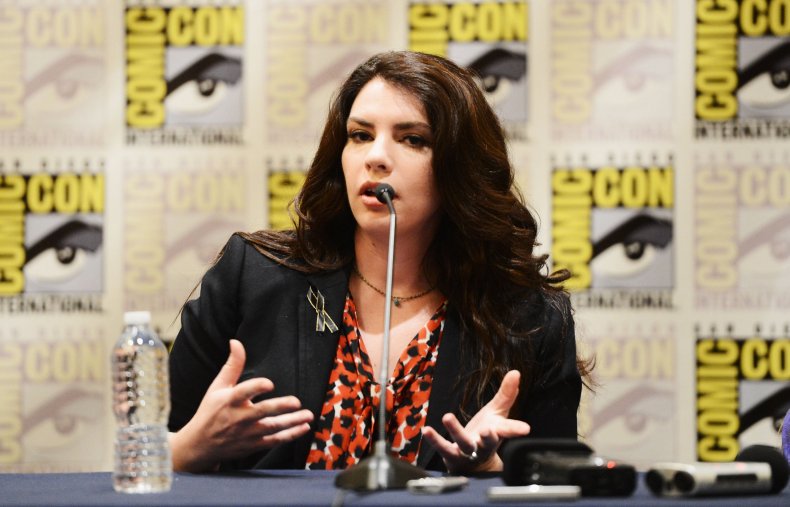 Unlike Meyer, James delivered her project. At New York Comic Con in 2015, Meyer stated she had considered returning to Midnight Sun until she found out about Grey, the spinoff from Christian Grey's point of view. "It was a literal flip the table moment for me," Meyer said, according to a report from Business Insider.
Of course, Meyer does not own the idea of retelling a story from another character's perspective, no more than she owns the concept of a romance between a brooding, intimidating man and a shy, relatable brunette. With the upcoming release of Darker, it seems James will continue to profit from her Twilight-inspired ideas for years to come.