Federal Forecasters Predict the Strongest El Niño Since 1950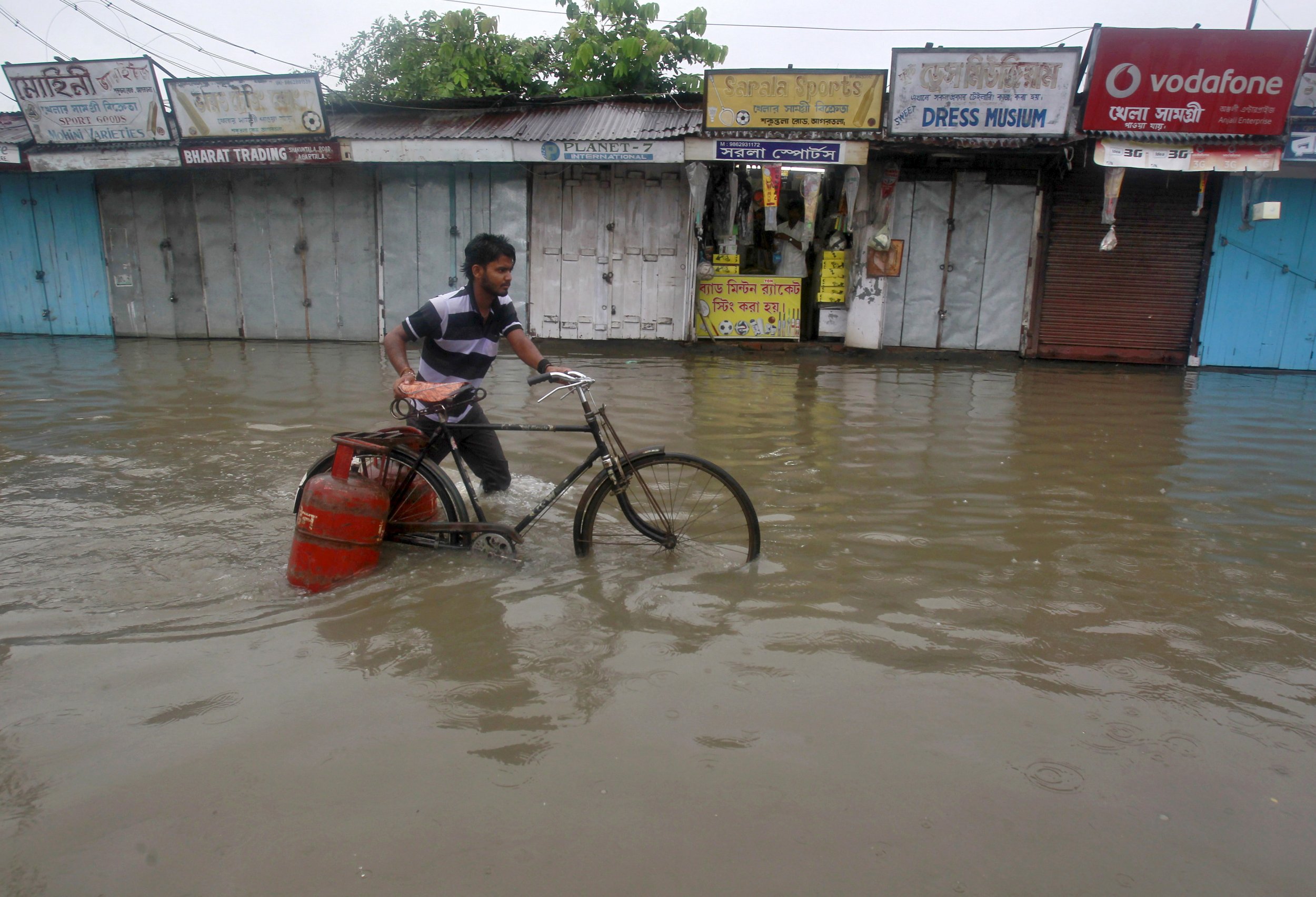 A powerful El Niño this year could last until next spring. "We're predicting this El Niño could be among the strongest El Niños in the historical record," says Mike Halpert, deputy director at the Climate Prediction Center, according The New York Times.
The Times story also said that the current El Niño is already one of the strongest since 1950, when records on the weather event began.
A press release from the National Oceanic and Atmospheric Administration says that El Niño will continue in the Northern Hemisphere throughout the winter of 2015-16 and will likely push through to the spring of 2016.
The event occurs every two to seven years around Christmas. Spanish fishermen coined the term El Niño, which refers to the Christ child, because of the timing. The result of shifting wind patterns, the phenomenon causes temperatures to rise in the Pacific by as much as 7 degrees Fahrenheit, leading to dramatic changes in hurricane and typhoon behavior, rainfall in the Northern Hemisphere and shifts in fish behavior that disrupt commercial fishing.
In the winter of 1997-98, a record-setting El Niño occurrence had disastrous effects around the world, with storms and weather events like mudslides in the Pacific costing billions of dollars worldwide. As early as last year, climate change scientists were warning about an upcoming big El Niño year. Climate change is thought to make the effects of El Niño stronger; warming overall temperatures mean that even small increases in heat caused by El Niño can have a "tipping point" effect that leads to extreme weather.
According to the Times story, several experts are already comparing this year's El Niño to 1997-98, when flooding from heavy rainfall cost California millions of dollars. California is in need of heavy precipitation, but too much too soon can lead to flooding and damage to roads. The story said that even the wettest year on record would not fully relieve California's drought situation.