Two Weeks after El Paso, Donald Trump Backs Away From Background Checks
President Donald Trump, who appeared to be considering background checks and other gun policy reform, has backed away from the topic and is now openly discussing "red flag" legislation instead.
Red flag rules are state-level laws that allow family members and, in certain cases, law enforcement officials, to obtain temporary court orders to bar individuals deemed as a threat from possessing firearms. They're already on the books in 17 states.
Instead of working with Congress on comprehensive legislation the president is now reportedly urging Representatives to work with their state officials to get these "extreme risk protection orders" on the books.
Shortly after the deadly mass shootings in El Paso, Texas, and Dayton, Ohio, this month, the president told reporters he would consider backing more stringent background checks.
"On background checks, we have tremendous support for really common-sense, sensible, important background checks," Trump told reporters at the White House on August 9. The president said he had spoken with the NRA but that the topic "isn't a question of NRA, Republican or Democrat," and that Senate Leader Mitch McConnell was "totally on board. He said, 'I've been waiting for your call.'"
But the president has since failed to mention background checks, and noticeably avoided raising the issue at a rally last night, instead focusing his attention on the courts and states.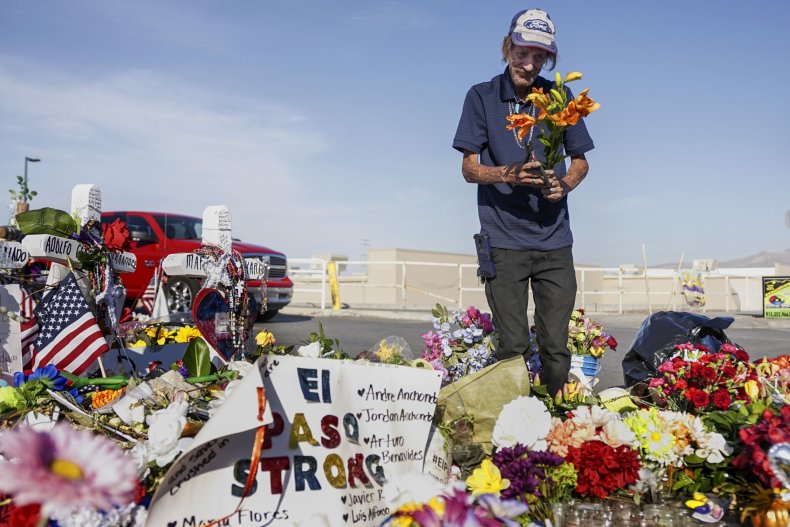 Still, some Republicans and the NRA think the president is doing too much. Earlier this week, the president tweeted that CNN host Chris Cuomo was unwell because he yelled at a heckler who referred to him as "Fredo," which he took as an Italian slur.
"Would Chris Cuomo be given a Red Flag for his recent rant? Filthy language and a total loss of control. He shouldn't be allowed to have any weapon. He's nuts!" The president tweeted. The NRA used the tweet to fight against red flag laws.
"With one tweet POTUS explains how red flag laws can and will be abused," former NRA spokesperson Dana Loesch tweeted.
Conservative radio host Steve Deace also gave an on-air warning to Trump. "When you're president because of a grand total of less than 78,000 votes spread out over three states, you don't have to alienate too much of your base on an issue they care about to lose," he said.
Some far-right members of Congress are also opposed to any possible legislation. House Liberty Caucus member Thomas Massie of Kentucky tweeted to the president that "if you give up your principles to win an election, you've already lost before the first vote is cast. Red Flag laws violate due process and the 2nd Amendment."
After the 2018 high school shooting in Parkland, Florida, President Donald Trump was also quick to discuss limiting access to guns in the United States. "Take the guns first, go through due process second," he said.
No significant legislation was floated by the president or passed following the shooting.