16 Pregnant Women Detained by ICE in El Paso Region Has Immigration Attorneys Worried
Immigration attorneys are concerned about 16 pregnant women being detained by ICE in the El Paso region.
On Friday, The El Paso Times reported that as of January 16, ICE had detained 16 women who said they are pregnant. ICE also told The Times that policy doesn't exempt detainees if they are pregnant, but "ICE considers a detainee's overall health, including pregnancy, when making individual custody decisions," a spokesperson told The Times. "There is no presumption of release based solely on an individual claiming to be pregnant when taken into custody," ICE field director for Enforcement and Removal Operations Corey Price told The Times.
According to The Washington Post, about 2,100 pregnant people were jailed for immigration violations, a 52 percent increase under President Donald Trump. In February 2019, The El Paso Times reported that 28 women may have had miscarriages while being held by ICE in 2017 and 2018.
Pregnant people have been detained by ICE in other regions, but El Paso immigration attorneys said it hasn't really been an issue in its area, which also comprises New Mexico's border with Mexico.
"While pregnant people are being detained across the country, it's never been an issue in El Paso, in my experience," immigration attorney Taylor Levy said. Levy also said these issues were often remedied by bringing them to ICE's attention.
In a statement given to Newsweek, ICE confirmed that 16 people and said that they do provide prenatal care. "U.S. Immigration and Customs Enforcement (ICE) is committed to identifying and providing appropriate care for pregnant detainees in ICE custody. As of Jan. 16, 2020, there are 16 women in detention who have claimed to be pregnant in the El Paso area of responsibility, which includes New Mexico. Pregnant detainees in ICE custody within the El Paso area of responsibility have access to continuous medical care provided directly by or overseen by ICE's Health Service Corps (IHSC) personnel."
Annunciation House, a volunteer organization that offers hospitality to migrants, immigrants, and refugees, director Ruben Garcia said that ICE are "just asking for trouble" by detaining pregnant women. "If medically something goes wrong, they are in a defensive position," he said.
ICE also told The Times that they do provide prenatal care, but pregnant women are still housed in the general population, unless they have a special medical need. They also said that detainees are also taken to other facilities or for off-site treatment if it is determined that their current facility cannot provide proper medical care.
"While ICE policy does not exempt pregnant detainees from enforcement action, and some may be subject to mandatory detention under U.S. immigration law, ICE considers a detainee's overall health including pregnancy when making individual custody decisions," ICE's statement said.
Santa Fe Dreamers Project director and attorney Allegra Love said she helped six pregnant women get released from ICE, but said that ICE's medical care is not up to par and is not healthy for the mothers and their unborn children.
"In my experience, even at its best it's substandard, and at its worst, it's state-sponsored violence," she told The Times. "They're not being properly fed. They're not with their partners. Even if (ICE) is doing everything correctly, it's not good enough."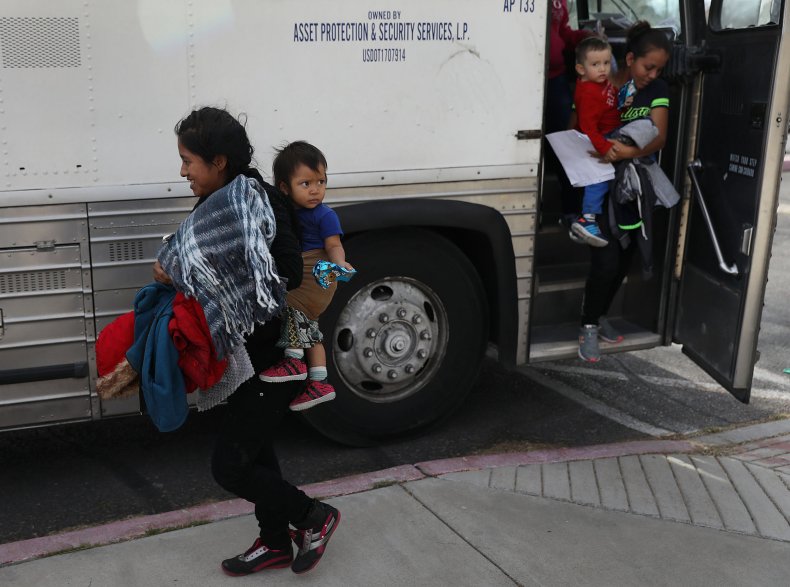 Updated 1/18 3:38 p.m. EST: This story has been updated to include comment from ICE, which was obtained after the story published.