Don't 'Blame Trump': Manifesto Tied To El Paso Shooting Rants About Democrats, Hispanics Invading Country
A manifesto tied to the alleged El Paso, Texas, shooter included ranting about Hispanic immigrants "replacing" European-American culture and pre-emptively defended President Donald Trump from media criticism.
Patrick Crusius, 21, of Allen, Texas, was arrested Saturday without law enforcement firing a single shot after he allegedly gunned down dozens of people, killing at least 20. The manifesto was posted to the website 8chan about an hour-and-a-half before the El Paso Walmart shooting began. Authorities have not yet definitively said whether the manifesto was written by Crusius and said they were still investigating the hateful screed. The manifesto has been published in its entirety by conservative website, Drudge Report, and rails against Hispanics, immigrants and Republican Party "inaction" against the country's so-called destruction.
The manifesto acknowledges inspiration from fellow white supremacist Christchurch, New Zealand, shooter Brenton Tarrant, 28, who killed more than 50 people earlier this year. The manifesto points directly to a shared interest in French white nationalist conspiracy writer Renaud Camus' The Great Replacement.
Tarrant, like Crusius, attempted to distance himself from Trump, while praising the U.S. president in his March writings. Tarrant lauded Trump as "a symbol of renewed white identity and common purpose" before adding, "As a policy maker and leader? Dear god no."
And much like Crusius mimicked the ideas of Camus and Tarrant, he also attempted to offer a pre-emptive defense of the president from the "fake news" media in the rantings released online Saturday.
"My ideology has not changed for several years," the purported Crusius text reads. "My opinions on automation, immigration, and the rest predate Trump and his campaign for president. I [sic] putting this here because some people will blame the President or certain presidential candidates for the attack. This is not the case. I know that the media will probably call me a white supremacist anyway and blame Trump's rhetoric."
"The media is infamous for fake news. Their reaction to this attack will likely just confirm that," it continued.
However, Trump's own words and even reactions to the Christchurch shooting used much of the same language and anti-immigrant fear-mongering regurgitated in the manifesto.
"That's an invasion. I don't care what [the Democrats] say. I don't care what the fake media says. That's an invasion of our country," Trump said at a rally last November as supporters chanted, "Build the wall."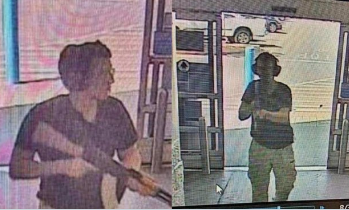 A manifesto tied to the El Paso, Texas, shooting included ranting about Hispanic immigrants "replacing" European-American culture and pre-emptively defended President Donald Trump from media criticism.
Screenshot: Walmart surveillance footage
The manifesto goes into meticulous detail about the AK-47 and AR-15 firearm pros and cons the shooter made prior to the Saturday attack, salivating over ammunition discussion, bullet design and the "penetration" of his victims' bodies. The writer claimed "capture in this case is far worse than dying" after the shooting, but Crusius was captured without El Paso police or other law enforcement firing a single shot or using force to apprehend the suspect.
While the manifesto criticizes "both Democrat AND Republican" parties, he claimed the U.S. would soon be a "one-party state," with that party being the "pandering" Democratic Party as it latches onto the Hispanic vote.
The white supremacist rantings are only the most recent far-right wing writings to emerge behind senseless mass shooting deaths in the past several months. Just last week, a 19-year-old California garlic festival shooter was tied to white supremacist Instagram posts before killing several people.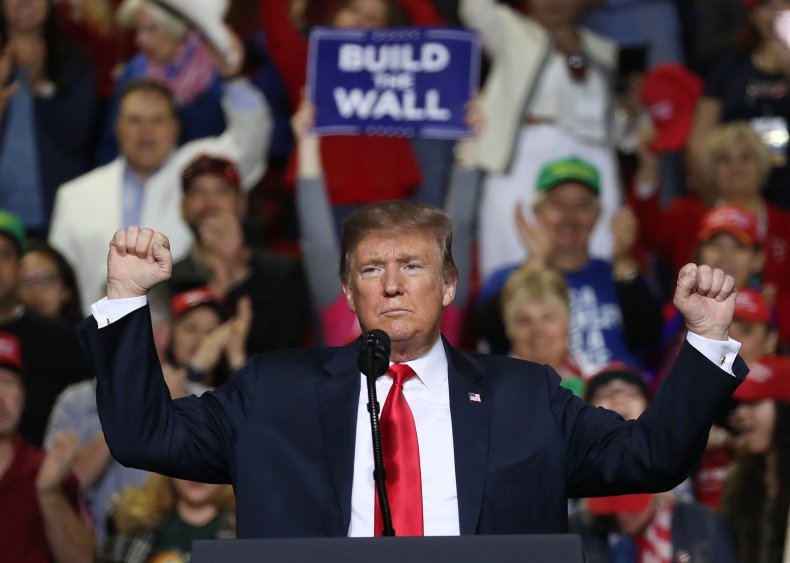 Although officials have not yet confirmed the manifesto was posted directly by the alleged Texas Walmart shooter, El Paso Police Chief Greg Allen told local news outlets Sunday, "We have to attribute that information directly to him. It's beginning to look more solidly like that's the case."